The man nominated to be the next Army secretary faced questions on a range of topics during his Senate Armed Services Committee confirmation hearing Thursday, but perhaps most importantly, he heard a clear warning: Don't waste billions on major projects that go nowhere.
Mark Esper is a retired Army lieutenant colonel, West Point graduate and Gulf War veteran who served as deputy assistant secretary of defense under former President George W. Bush.
Esper most recently spent the past seven years working for defense contractor Raytheon, overseeing its lobbying in Washington, D.C.
In his opening questions, SASC Chairman Sen. John McCain, R-Arizona, said the committee was frustrated with failed major weapons systems that cost taxpayers billions.
"For example, over the last 10 years or so we have wasted about $40 billion on programs like the Future Combat Systems, the Comanche Attack Helicopter, the Crusader Howitzer, the Joint Tactical Radio System and the Distributed Common Ground System Army," the senator said.
McCain also brought up the $6 billion failure of the Warfighter Information Network Tactical, known as WIN-T.
"Let me just tell you now, that is not acceptable to the taxpayers of America," McCain said. "We do not want any more of these failures. You lose credibility with the American people when a program has to be cancelled that cost the taxpayers over $6 billion. We just can't keep wasting billions of dollars like this. We just can't."
Esper agreed, telling committee members that minor fixes are insufficient, and that the requirements and acquisitions process needs a total overhaul to avoid those types of mistakes.
"You need to take a holistic approach that looks at processes, programs and people and policies," Esper said.
He also pushed for more to be done on defining Army requirements at the beginning of the process and holding people and organizations accountable throughout the development and acquisition.
McCain then went on to ask Esper if the Army was ready to fight combined arms maneuver warfare against a near-peer competitor.
"I think with only one third of the brigade combat teams and 25 percent of the combat aviation brigades ready, engaging in such a conflict would be a significant risk," Esper said.
He went on to say that he wanted to push more quickly toward a sustained readiness goal of having 66 percent of the force in a combat-ready status. Army Chief of Staff Gen. Mark Milley previously estimated it would take the Army until 2023 to reach that goal.
In addition to major acquisition programs, Esper's confirmation hearing also drilled down on smaller programs such as replacing the M16/M4 service rifle.
Sen. Joni Ernst, R-Iowa, asked Esper if he would encourage competition and look at commercial sources for the rifle replacement.
Esper said he saw competition and commercial options as crucial to finding the best weapon available. He added that he would do the same with as many programs as he could.
RELATED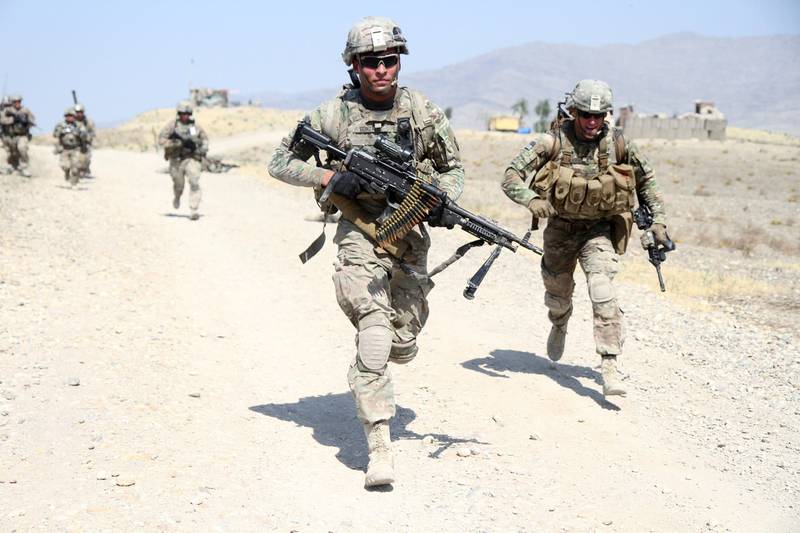 The nominee's recent work in the defense industry did not go unnoticed by Sen. Elizabeth Warren, D-Massachusetts, who asked that Esper commit to the White House policy of recusing himself from dealings relate to his previous employer for two years, rather than the previously stated one-year pledge.
Esper agreed to do that.
Warren then queried him on what recent programs he'd been involved with lobbying the government on behalf of Raytheon.
Esper said that as vice president of government relations, he managed all Raytheon lobbying efforts but was personally involved with the Patriot Radar System, the Joint Land Attack Cruise Missile System Defense Elevated Netted Sensor System, and the Distributed Army Common Ground System.
Sen. Gary Peters, D-Michigan, asked what Esper would do to capitalize on private sector innovation, especially with autonomy and robotics.
Esper said work with robotics, drones and other automated technologies would be looked at across the board.
A former infantry officer, Esper said he envisioned ground convoys at some point being conducted autonomously to avoid risks to soldiers such as the Army saw in Iraq and Afghanistan.
RELATED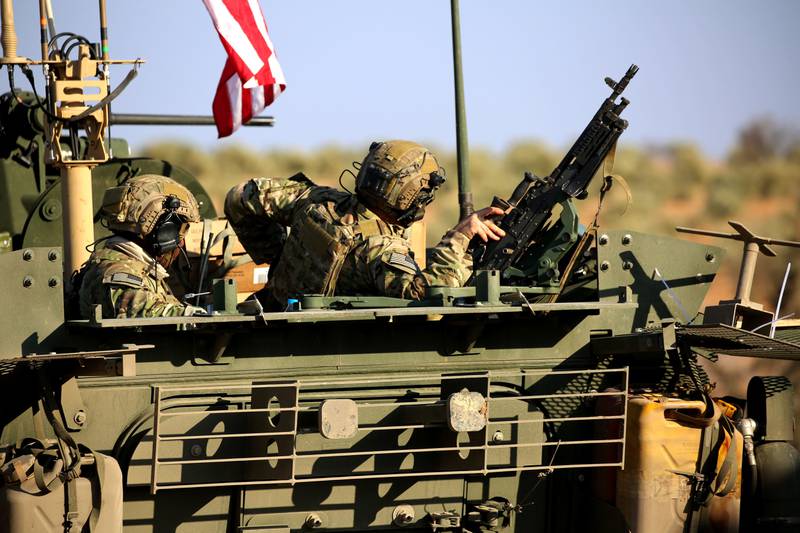 Esper, who was nominated in July, is the third nominee for Army secretary. President Trump's first pick, West Point grad Vincent Viola, withdrew his name in February, citing the strict Defense Department rules concerning his family businesses.
In May, Tennessee State Sen. Mark Green withdrew his name from consideration after what he called "false and misleading attacks" concerning his past comments on gay rights and evolution.
Army undersecretary Ryan McCarthy has been serving as acting secretary.
Todd South has written about crime, courts, government and the military for multiple publications since 2004 and was named a 2014 Pulitzer finalist for a co-written project on witness intimidation. Todd is a Marine veteran of the Iraq War.
Share: