In 2017, both Army Training and Doctrine Command and Army Forces Command unveiled new fitness tests that could change the way the Army does physical fitness training.
Rather than your standard run at the crack of dawn, supplemented with some push-ups and sit-ups, picture suiting up in your combat uniform and flipping a 225-lb tire, or kicking off a fitness test with a 2-mile run and following it up with a deadlift and a power throw.
FORSCOM finished its Soldier Readiness Test pilot in the fall, a spokesman confirmed to Army Times, while TRADOC will continue trying out its Army Combat Readiness Test in 2018.
"As a reminder, the ACRT is only one piece of the Army's overarching Holistic Health and Fitness program that will fundamentally change how the Army conducts not just physical fitness, but all components of soldier fitness," Lt. Col. Jeffrey Pray, a Center for Initial Military Training spokesman, told Army Times.
RELATED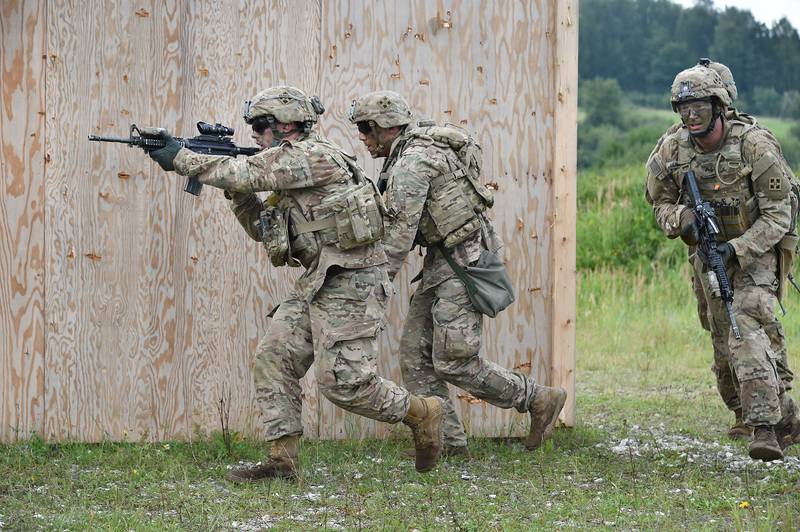 The three-phase, seven-event SRT pilot was carried out with four different types of brigades, with three different levels of support. The unit-level test is designed to give commanders a snapshot of combat readiness, but not to grade or penalize individual soldiers.
"The pilot has concluded, and the results will be compiled and provided to [the FORSCOM commander] for his consideration and possible future action, which may include providing the results and a recommendation to the Army chief of staff," FORSCOM spokesman Jim Hinnant told Army Times.
RELATED
Meanwhile, TRADOC piloted the six-event ACRT at three posts in 2017, and that will continue next year. This test, which would be an individual test of record for soldiers, could eventually replace the Army Physical Fitness Test.
"We expect to have the first draft of the scoring scales in the summer of 2018," Pray said.
The ACRT is the Army's latest attempt to bring its standard fitness test up-to-date with current science on physical and occupational fitness. The Army last scrapped a revamp attempt in 2012.
"Of all the PT test proposals in the last 15 years, this one has made it the furthest," Pray said. "However, Army senior leader approval is still needed before any possible implementation."
RELATED
Meghann Myers is the Pentagon bureau chief at Military Times. She covers operations, policy, personnel, leadership and other issues affecting service members.
Share: