The Marine Corps is looking for support developing a hotline that would allow aviators to anonymously report safety issues in an effort to avoid preventable accidents.
RELATED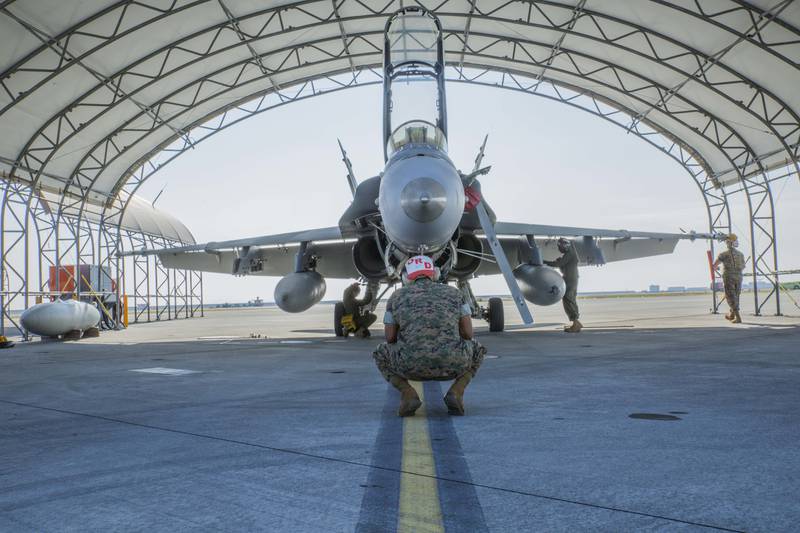 A July 9 listing on Federal Business Opportunities outlined what the Corps is looking for.
"The goal of the Marine Corps' Aviation Safety Awareness Program (ASAP) is to enhance aviation safety though the prevention of incidents and accidents by encouraging voluntary reporting of safety issues and events that would otherwise go unreported," the FedBizOpps notice read.
The Corps needs software that would support this program, and make it easy for aviators, crewmembers, maintainers and airfield employees to enter data about potential safety problems, and for those on the receiving end easily analyze the data so they can act before a mishap occurs.
RELATED
According to the notice, human error is involved in 80 percent of major incidents in Naval aviation. In an effort to reduce this number, the Navy's ASAP program has taken in more than 1 million reports since its inception and currently averages more than 11,000 reports each month.
Like the Navy, the Marine Corps' program will be "aimed solely at gathering information to fix problems while not assigning blame" ― meaning those who input data can do so anonymously.
When developed, the Marines are looking to integrate their ASAP program with the Navy version, making for a larger pool of available information that will benefit both branches.
Share: