If as a paratrooper you've ever gotten hungry between rigging and the jump, scientists from the aptly-named Combat Feeding Directorate have you covered. Now a "paratrooper bar" is no longer just a place where airborne soldiers gather to drink beer.
The foodstuff-based wing of Natick Soldier Systems Center worked with the 82nd Airborne Division to produce an energy bar loaded with carbs and caffeine designed to fit in the left arm pocket of an Army Combat Uniform, according to an Army press release. The mocha-flavored snack boasts 200 mg of caffeine, the equivalent of about two cups of coffee.
The project stemmed from scientists who noticed the long food-less gap between rigging up and jumping.
"If they are rigged three or four hours before their jump, per their standard operating procedure, they were not allowed to eat anything because of concerns related to the integrity of the parachute and the harness system, specifically, about dirty fingers or food waste or things being spilled," said Jeremy Whitsitt, deputy director of the Combat Feeding Directorate, according to the release.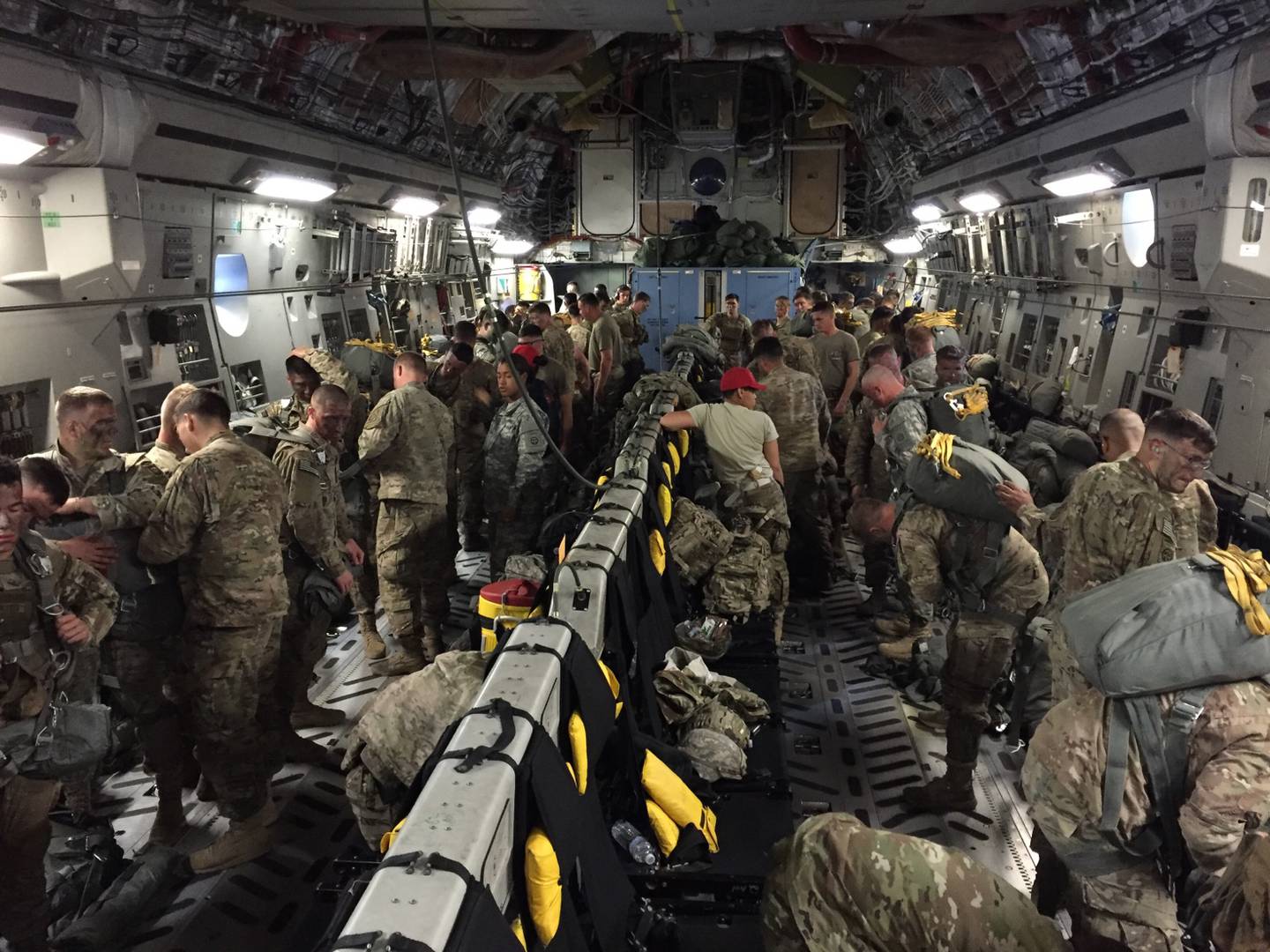 The Paratrooper Bar is designed for airborne soldiers to eat while waiting for their jump.
Photo Credit: Peter L. Gilbert/Army
Natick set to work designing a nutritious solution that met soldier needs. Quickly they ruled out a liquid solution; a potentially-turbulent airplane (especially with limited toilets) isn't necessarily the ideal place for a cup of coffee.
The snack was rolled out during Exercise Swift Response 2016, during which 1st Brigade paratroopers from Fort Bragg jumped into Poland after taking off from North Carolina. The soldiers packed about 3,000 bars for the operation. The project has been referred to the Joint Culinary Center of Excellence, which will decide whether, how and when the bars will be rolled out to airborne units.
Share: