FORT POLK, La. —The 1st Security Force Assistance Brigade had just about a year to recruit, train and prepare for a spring deployment to Afghanistan.
But the Army also wanted them to have the latest technology available, which at some points required an assist from the service's highest levels.
Army Undersecretary Ryan McCarthy, then serving as the acting secretary, stepped in last year to get the 1st SFAB their own AN/PRC 148 team radio and AN/PRC-152A handheld radios, he told Army Times in November.
"We wanted to get them the newest, best capability. We wanted a redundant capability," McCarthy said. "With the 148s and 152s … I personally got involved, managed an above-threshold programming."
Down at their Joint Readiness Training Center rotation here, members of the SFAB were grateful for those and other top-of-the-line pieces of gear.
"I've been an XO before, as a lieutenant, and I've never seen a new H250 handmic before — and we've got six of them," Capt. Christopher Hawkins, a company executive officer and team senior adviser told Army Times in January. "I don't know where new H250s come from, but this unit's got them, and that means someone up there is taking a personal interest, and we're seeing the effect down here."
RELATED
The 1st SFAB also got the chance to qualify on one of the Army's newest toys while at JRTC, the M17 Modular Handgun System.
"There was a priority to make sure that we were outfitted more quickly than in most places when you stand up a new unit," 3rd Battalion commander Lt. Col. Ian Palmer told Army Times. "A lot of that was the timeline for our deployment."
Though they'll be accompanied by infantrymen from the 3rd Infantry Division, who will provide force protection in Afghanistan, SFAB advisers will not generally be carrying rifles while working with local forces.
While at JRTC, soldiers on the handgun range practiced un-holstering their pistols from underneath their uniform blouses, with the expectation that they'll be carrying concealed weapons at least part of the time.
RELATED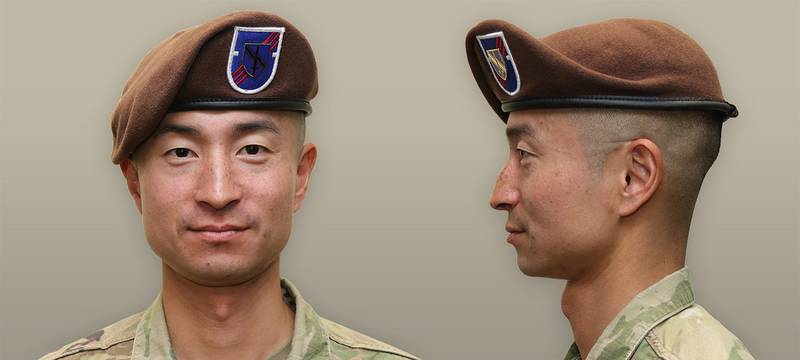 After the 101st Airborne Division, the 1st SFAB is the second unit to receive the new handgun, and the first to try it out on deployment.
"It's just one more example of how the Army's taking care of the SFAB," brigade commander Col. Scott Jackson said.
Meghann Myers is the Pentagon bureau chief at Military Times. She covers operations, policy, personnel, leadership and other issues affecting service members.
Share: