An Army captain who died trying to save a stranded motorist in 2016 has been posthumously awarded the Soldier's Medal.
Capt. Aaron Eidem was honored on Jan. 18 at Missouri State University for sacrificing his life almost two years ago when aiding a stranger on the highway, according to The Standard.
Eidem had pulled over to help a disabled vehicle parked on the wrong side of Interstate 44. As a former enlisted military policeman, he used his training to pull his vehicle behind the motorist to provide protection as he helped the driver, according to an Army news story.
He was struck by his own car when an oncoming tractor-trailer slammed into it, according to the Army and a Military Times article written following the accident.
Eidem's wife, Amber Eiden, received the Soldier's Medal, along with a flag and a proclamation from Missouri Gov. Eric Greiten, during the ceremony on the MSU campus.
The Soldier's Medal is the Army's highest non-combat award for heroism.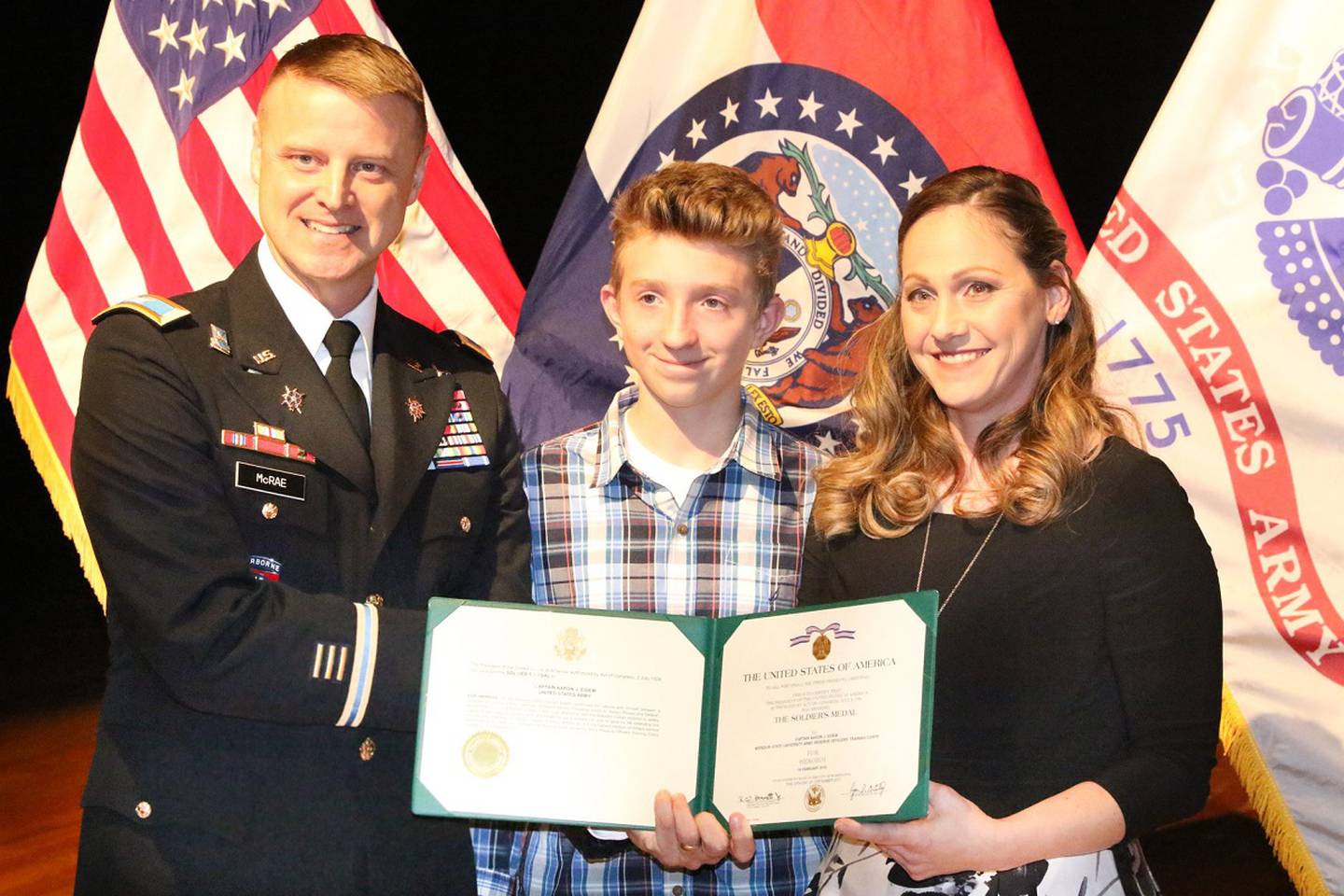 "There is no doubt in my mind that Aaron knew the danger he faced when he pulled his car behind that stranded truck, and yet he chose to act, and those actions were heroic," said Col. Kenneth McRae, commander of Army Cadet Command's 3rd Brigade, during the ceremony. "He did the right thing, he did not pass on by."
Eidem was an assistant professor of military science at MSU and an Army instructor for the ROTC unit. He is remembered as selfless and courageous.
"He was always willing to help you," senior biology major Hank Lemmon, one of Eidem's former students, told The Standard. "Even if you didn't feel like he was, he was always pushing you in the right direction, and you didn't really know it until you were finally there. He'd give you that little smile."
Eidem served in the Army for almost 20 years as a military police officer and instructor, earning the Bronze Star and Purple Heart,
Eidem is survived by his wife and three children.
Share: