Chaplains in the 101st Airborne Division have fired the longstanding Jewish lay leaders at Fort Campbell, Kentucky, allegedly without providing any reason, effectively ending Friday night Shabbat services for Jewish soldiers and their families.
The two ranking chaplains also refused to support the Jews' attempts to celebrate Passover on March 30, the first night of the eight-day long religious celebration, allegedly because it conflicted with Christians' Good Friday observances and would save money during the installation's four-day holiday.
Jeanette Mize, her husband, Curt, and son, Lawrence, served as lay leaders for Jewish worship on the installation for nearly two decades. On Feb. 28, the three were allegedly fired without cause under the direction of the division chaplain, Col. John Murphy, and his deputy chaplain, Lt. Col. Sean Wead.
"There was no explanation why I was fired," Jeanette Mize told Army Times.
She added that her family has "faithfully provided weekly Shabbat and yearly religious worship events since 1999," and they have worshiped at Fort Campbell since 1984.
"This is the first time in at least 34 years that the Jewish soldiers and their families have been denied weekly Shabbat worship at Fort Campbell," she said.
Mize contacted Mikey Weinstein, founder and president of the Military Religious Freedom Foundation, who lodged a complaint with base officials. Weinstein subsequently spoke by phone with Col. Brett Sylvia, the division's chief of staff, who is currently deployed with the headquarters to Afghanistan.
Robert Jenkins, Fort Campbell's director of public affairs, said the post is now investigating the allegations. He would not put Army Times in touch with the chaplains in question while that investigation is proceeding.
"Fort Campbell is committed to maintaining and improving the exceptional support we strive to offer all of our chapel communities," Jenkins said. "We make every effort to ensure all soldiers, family members and civilians have the opportunity to exercise their religious rights. Further comment as this is examined is not appropriate."
But Weinstein said he was informed on Friday morning that the inquiry had become a 15-6 investigation. That type of inquiry hints at the severity of the allegations and how seriously the Army is taking them, according to Weinstein.
"About 10 percent of the cases I file with the Army become 15-6 investigations," he said.

Mize and her family have never been paid for the services they provide for the roughly 80 members of the Jewish community on Fort Campbell.
"There is no synagogue in the Fort Campbell area or the nearest towns of Hopkinsville or Clarksville," she said. "The nearest synagogue is located in Nashville, more than 50 miles away."
Mize added that other religious groups at Fort Campbell could actually worship nearby, "outside the gate," but there is still worship at Fort Campbell for these organizations.
At the meeting in which she was terminated, two subordinate chaplains did not give her a reason for her dismissal, and would only say they appreciated her service of many years, according to Mize.
"I asked him what he 'appreciated,' since he and [the other chaplain] had never been to a worship event, even though I had invited them for High Holy Days and Shabbat," she said.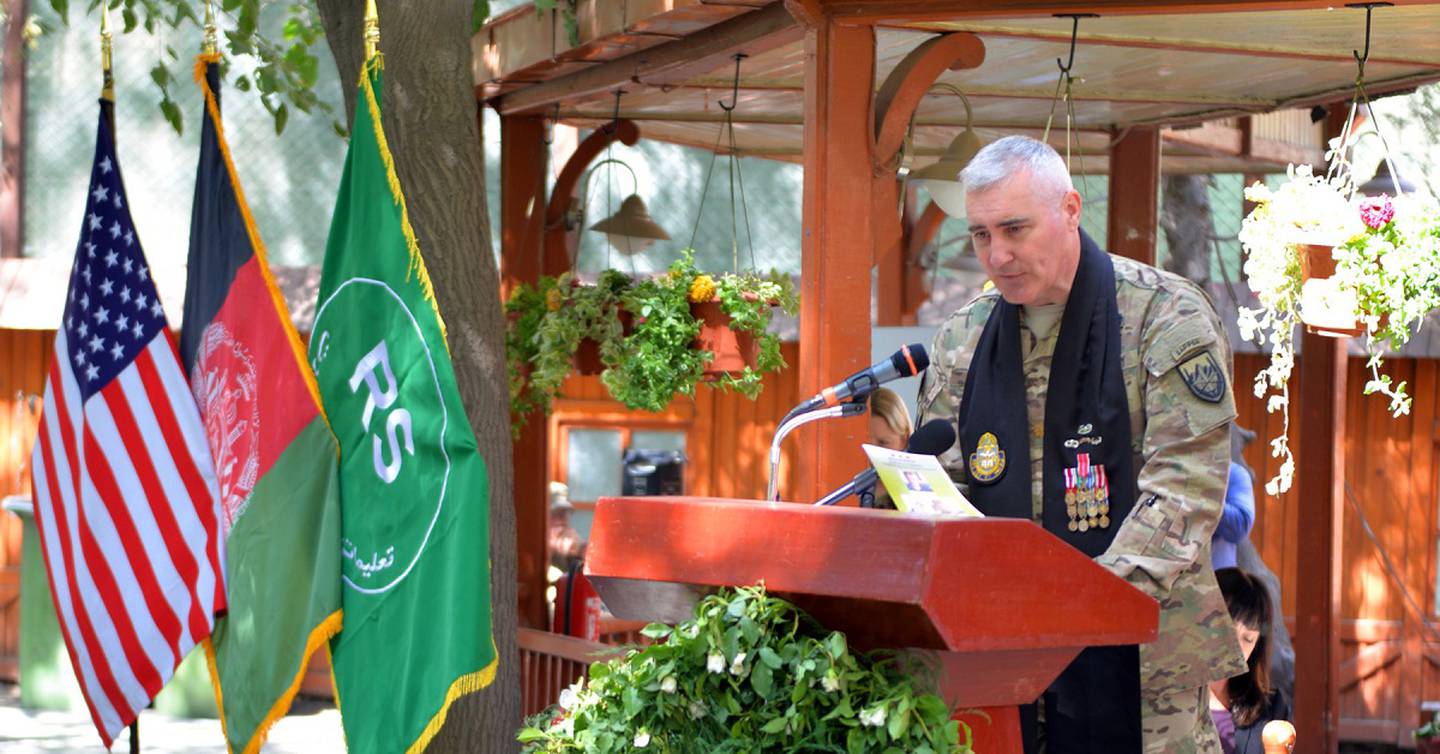 One of the chaplains told her he had been busy with a Catholic event and that another Christian Army chaplain reported back to him.
When Mize said that chaplain has never attended a religious worship service, he responded that "it would compromise his religion to attend," according to Mize.
"They had to celebrate Passover on a non-Passover date," Weinstein said. "That's like telling Christians 'I know you want to do Christmas on Dec. 25, but it's more convenient if you do it on Dec. 7, so we can save money.' "

Mize said she was told that if the Jewish community still wanted to hold a Passover event on the proper night, there would be no advertising or support for it.

"When you say that some of the most senior military chaplains can't even observe Jewish faith practices because it would be offensive to their religious views, it doesn't get much worse than that, except when you tell them that if they want the base chaplains to support Passover, they have to choose a day that isn't Passover," Weinstein said.
Mize added that one chaplain in particular, whom she characterized as a fundamentalist Christian, bullied and threatened to take over the religious decisions for Jewish worship after he was assigned to be the Jewish lay leaders' chaplain sponsor in the summer of 2017.
"I made appeals to replace him," Mize said. "Nothing was done about this. [He] enjoyed his position and exerted his authority."

Mize said the lower level chaplains were under the direction of Murphy and Wead, who she claims were transparent in their intention to make conditions so bad that she would quit. The dismissals came when she would not do that, according to Mize.
Weinstein said he is pleased Army officials are taking the incident seriously, noting the speed with which they elevated the original commander's inquiry into an official investigation.
"Most of the time [the Army] fixes a situation without anyone ever knowing, and it comes back a month later," he said. "But, as this general who I spoke with stated, this is serious."

Kyle Rempfer was an editor and reporter who has covered combat operations, criminal cases, foreign military assistance and training accidents. Before entering journalism, Kyle served in U.S. Air Force Special Tactics and deployed in 2014 to Paktika Province, Afghanistan, and Baghdad, Iraq.
Share: