The first of 10 AH-64 Apache battalions to receive Shadow unmanned aerial systems will be reflagged today at Fort Bliss, Texas.
The conversion adds three platoons of RQ-7 Shadow unmanned aerial systems to the unit and is part of the Army's five-year Aviation Restructuring Initiative. Part of the restructure eliminates the OH-58 Kiowa Warrior, the venerable armed scout reconnaissance helicopter, from the Army's inventory.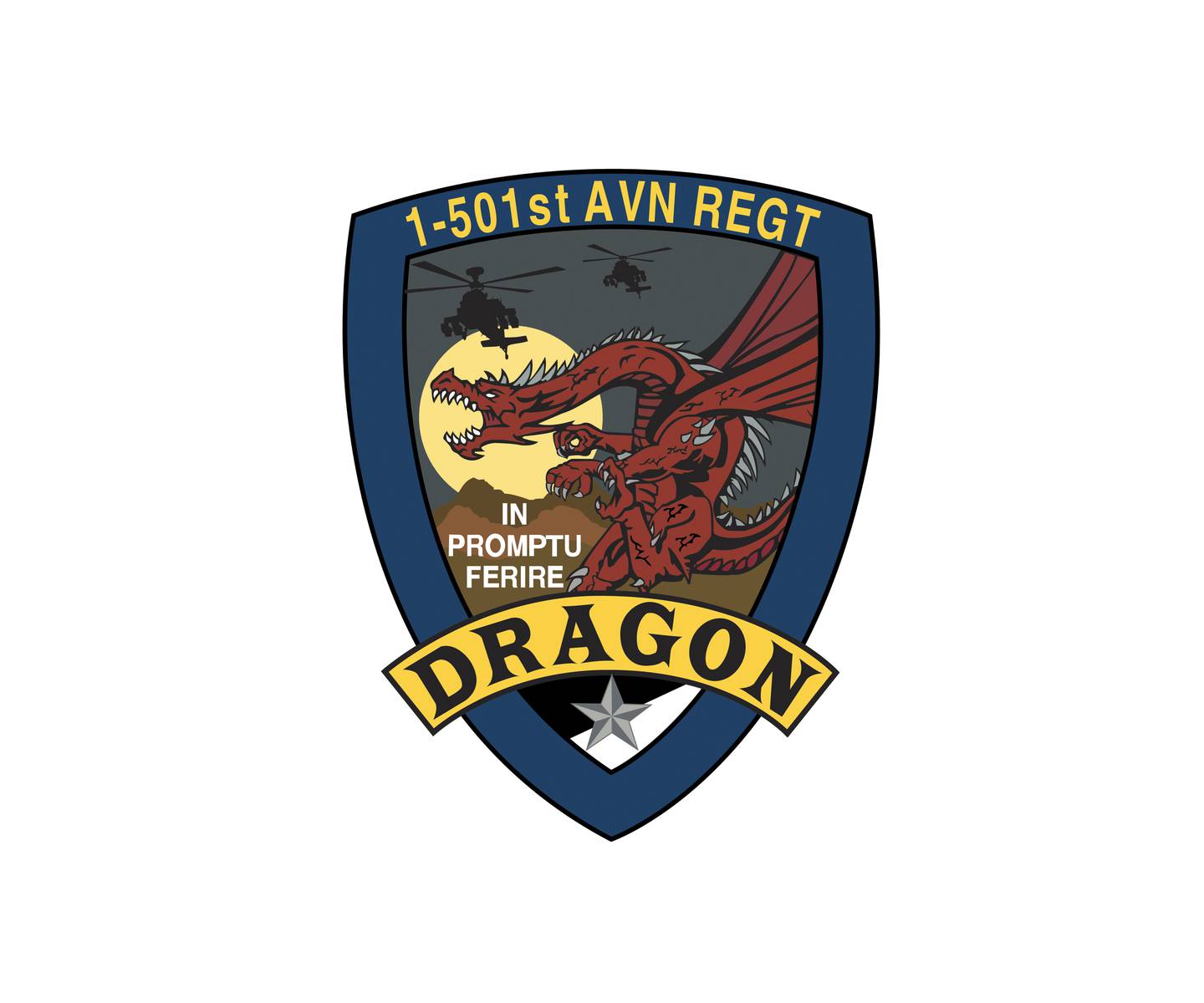 1-501 BN Logo
Photo Credit: Defense Department
In all, the Army will convert 10 units to the attack reconnaissance squadron structure, said Col. John Lindsay, director of aviation for the Army G-3 (operations).
"The armed reconnaissance mission is going to be performed by AH-64s teamed with unmanned systems, specifically the Shadow UAS," he said. "The capability you get when you team an Apache with UAS gives you that scout and reconnaissance capability."
Two more units — 2nd Squadron, 17th Cavalry at Fort Campbell, Kentucky, and 4th Squadron, 6th Cavalry at Joint Base Lewis-McChord, Washington — are scheduled to be converted this fiscal year, he said. Plans call for all 10 units to be converted by fiscal 2019.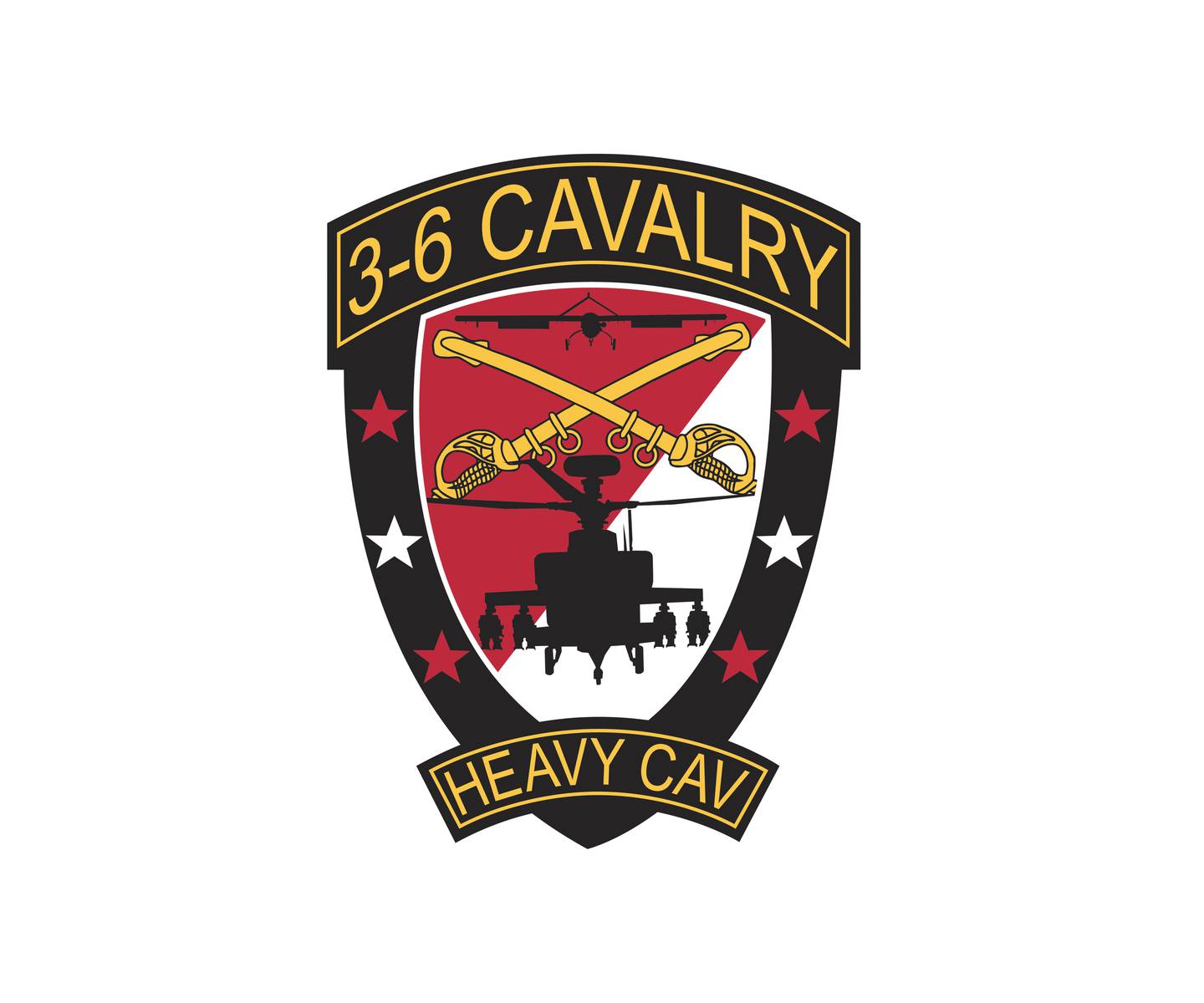 3-6 Heavy Cav
Photo Credit: Defense Department
When the conversions are completed, each division's combat aviation brigade will have an attack helicopter battalion, which has 24 Apaches, and an attack reconnaissance squadron with 24 Apaches and 12 Shadows, he said.
In addition, the attack battalions will be aligned with the MQ-1C Gray Eagle company that's assigned to each division.
"What we provide through aviation restructure is an integrated and structured framework for maximizing training, employment and sustainment for all CAB assets as part of manned-unmanned teaming," Lindsay said.
Converting the AH-64 Apache battalions to include the Shadows, which used to be assigned at the brigade combat team level, boosts the Army's ability to conduct manned-unmanned teaming, Garcia said.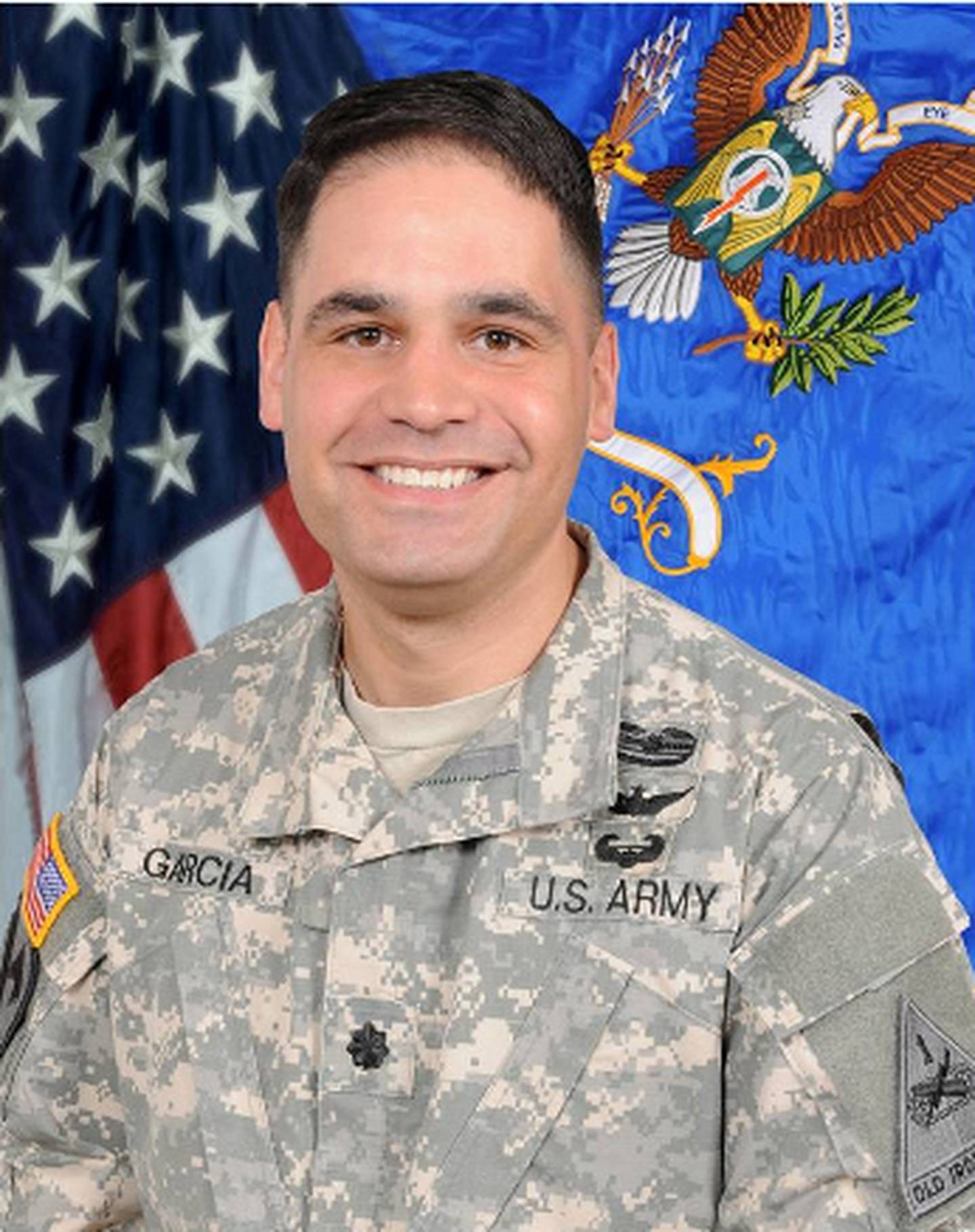 Lt. Col. RJ Garcia
Photo Credit: Defense Department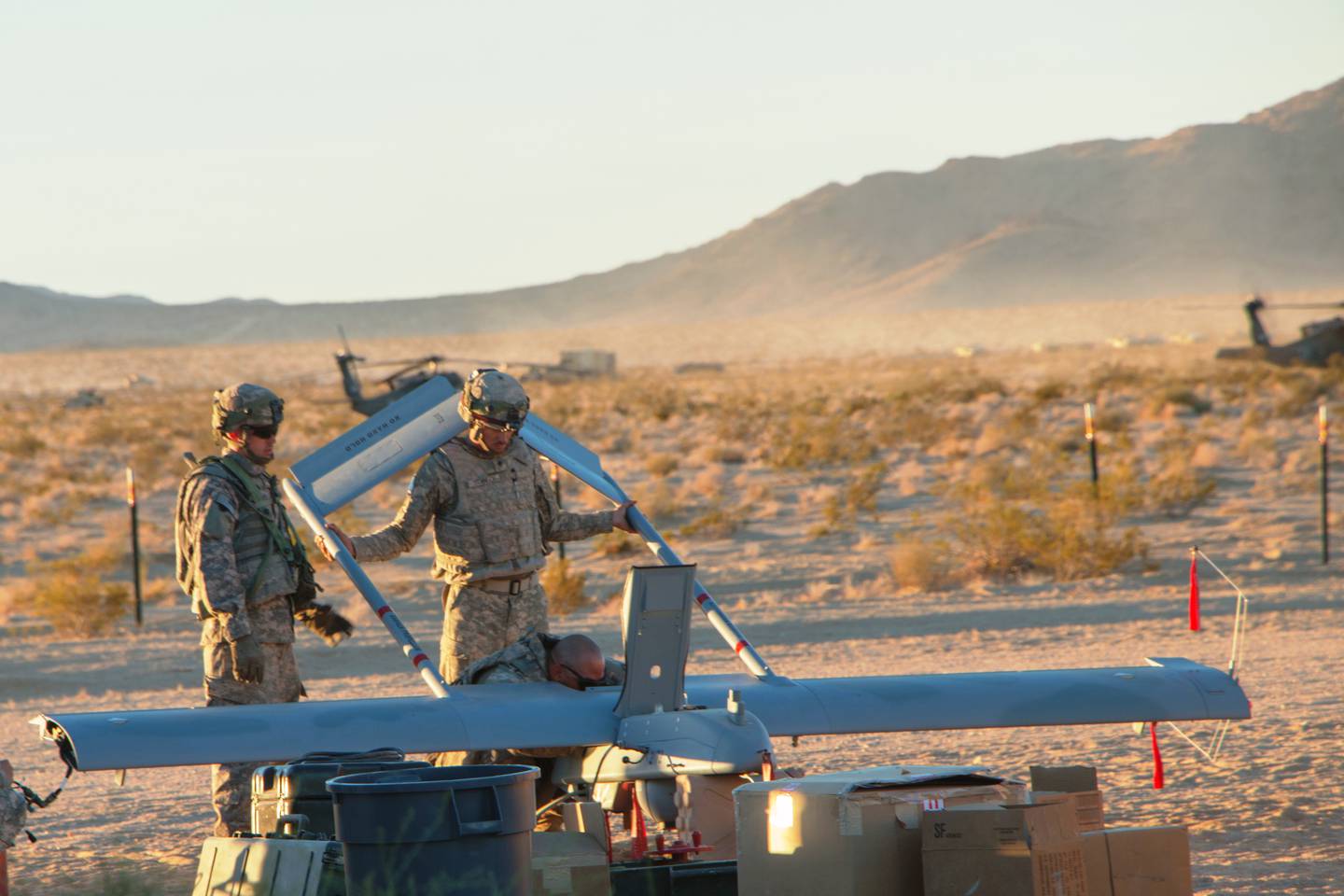 Soldiers from Bravo Company, 1st Battalion, 501st Aviation Regiment, perform maintenance on a Shadow.
Photo Credit: Spc. Christopher B. Dennis /Army
"The Shadow can provide real-time video from the battlefield, piped into the Apache cockpit, so our aircrews have more situational awareness," he said.
The Shadow also can feed that video into a tactical operations center and serve as a communications relay, Garcia said.
"We've already done this in Afghanistan on a previous deployment, and our soldiers have already done it in Iraq," he said. "Where we really look to go now is the ability to develop more manned-unmanned teaming as we continue to train with the Shadow operators."
Unmanned aerial systems play an integral role in supporting several warfighting functions, including movement and maneuver, intelligence, fires, protection and sustainment, Lindsay said.
This includes providing commanders with current battlefield information and aiding in intelligence collection, he said.
Before its conversion, 1st Battalion, 501st Aviation Regiment had 24 Apaches in its inventory. As it converts to 3rd Squadron, 6th Cavalry, it will retain its Apaches and add three Shadow platoons for a total of 12 unmanned aerial aircraft.
The unit also grows from about 400 soldiers to about 500, Garcia said.
The battalion first was notified of its conversion last summer, Garcia said. It received one Shadow platoon immediately, and the other two in November. All of the accompanying equipment was in place in December, Garcia said.
"Our Shadows are coming from various locations, as BCTs are shutting down and inactivating due to the Army restructuring," he said.
All that's left is for his soldiers to complete individual training before the unit can start conducting collective training, Garcia said. He expects soldiers will complete individual training by April 1.
"A lot of the heavy lifting has already been done," he said.
Garcia said he wasn't surprised to learn his unit was being converted to conduct manned-unmanned teaming.
"During Operation Iraqi Freedom and Operation Enduring Freedom, many units were able to develop tactics, techniques and procedures to integrate Shadows with Apaches," he said. "The one thing was because they weren't co-located, there were always friction points. Success depended on where you were located and who you had with you."
As it moves ahead and prepares for an upcoming deployment this summer to the Central Command area of operations, the soon-to-be 3rd Squadron, 6th Cavalry will continue to build on its ability to harness the Apache and Shadow's capabilities, Garcia said.
"Ultimately, the soldiers on the ground will get everything they need from Army aviation," he said.
The unit also is proud to take on the 3rd Squadron, 6th Cavalry designation, Garcia said.
"It was the first unit to receive Apaches in the 1980s, and now it's the first unit to convert to an ARS," he said. "In Army aviation, 3-6 has always had a long and distinguished history. We're very excited to take on those colors and continue to build on the long, rich tradition."
Michelle Tan is the editor of Army Times and Air Force Times. She has covered the military for Military Times since 2005, and has embedded with U.S. troops in Iraq, Afghanistan, Kuwait, Haiti, Gabon and the Horn of Africa.
Share: