HUNTSVILLE Huntsville, Ala. — Soldiers may soon wear solar panels on their packs and helmets to recharge batteries and to power battlefield display screens and other equipment.
The wearable solar panels and many other technologies are being developed by Army researchers and scientists, said Gen. Dennis Via, commander of Army Materiel Command, at the AUSA conference on Wednesday.
Digital Show Daily: Complete coverage of the AUSA Global Defense Symposium and Exposition
Here are four more current and future initiatives to equip soldiers for Force 2025, Via said:
A joint multirole technology demonstrator provides a foundation to eventually replace the aging aviation fleet with vertical lift capability. The intent is to enable soldiers to fly farther and faster with greater efficiency. Scientists are working to conceptualize technology that would be needed for the future aircraft, Via said.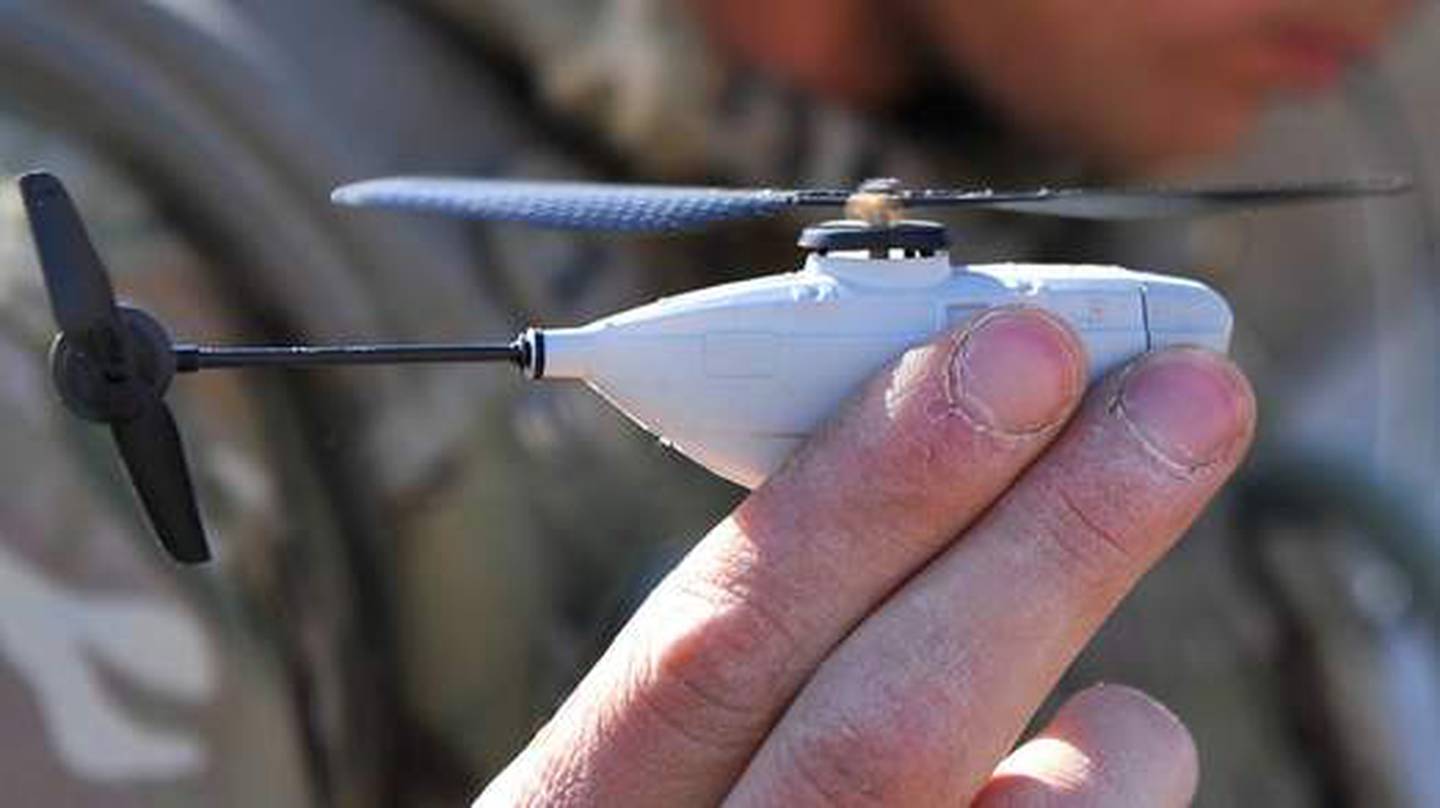 The Army is looking at smaller UAVs as it plans for 2025.
Photo Credit: Sgt Rupert Frere RLC/Army
The Army's Natick team is working on palm-size aerial reconnaissance aircraft with real-time video of what's in the next room or down the hall. They are designed to work in low light environments, indoors or on the ground.
Researchers are exploring ways to turn soldiers into generators, by harvesting kinetic energy from their movements using devices worn over their uniforms.
AMC is doing basic research to yield unforeseen innovations for the force of 2040, Via said.
One is a field of quantum science to develop better, more secure communications. Another area involves working on advanced polymers needed to protect soldiers.
Finally, an augmented reality sand table is a generational improvement over previous sand tables to portray terrain, Via said. The sand table essentially puts the battlefield in the hands of the warfighters to let them sculpt terrain to their needs and adapt to conditions.
"I could not believe my eyes when I saw it," he said. "It's pretty fascinating."
Kathleen Curthoys is editor of Army Times. She has been an editor at Military Times for 20 years, covering issues that affect service members. She previously worked as an editor and staff writer at newspapers in Columbus, Georgia; Huntsville, Alabama; Bloomington, Indiana; Monterey, California and in Germany.
Share: