A 26-year member of the Texas Army National Guard died after rescuing his children from a riptide on Memorial Day.
Sgt. 1st Class Joseph Ros, with Headquarters and Headquarters Company, 386th Engineer Battalion, began his career in uniform in 1989 and served with several engineering units, according to a Thursday news release from Texas' 176th Engineer Brigade.
Three of Ros' children and another child were being pulled under by the current at Matagorda Beach on Monday when Ros and another rescuer leaped into the water to save them, Matagorda County Sheriff's Department Sgt. James Orr said Friday. The children were brought back to shore safely, but Ros didn't make it out of the water under his own power.
Three other rescuers, including a police officer, pulled an unconscious Ros ashore, according to a news release from the sheriff's office. Despite receiving CPR on the scene until emergency medical services arrived, Ros didn't survive.
Ros deployed to Iraq in late 2004 and had volunteered to return to full-time duty in recent days to support flood-relief missions in his home state.
"For many of us, he was more than a mentor," Warrant Officer Joey Rodriguez, with the 386th, said in the release. "He was more like a brother to me. He pushed me to do better for myself. He is the main reason I became a warrant officer."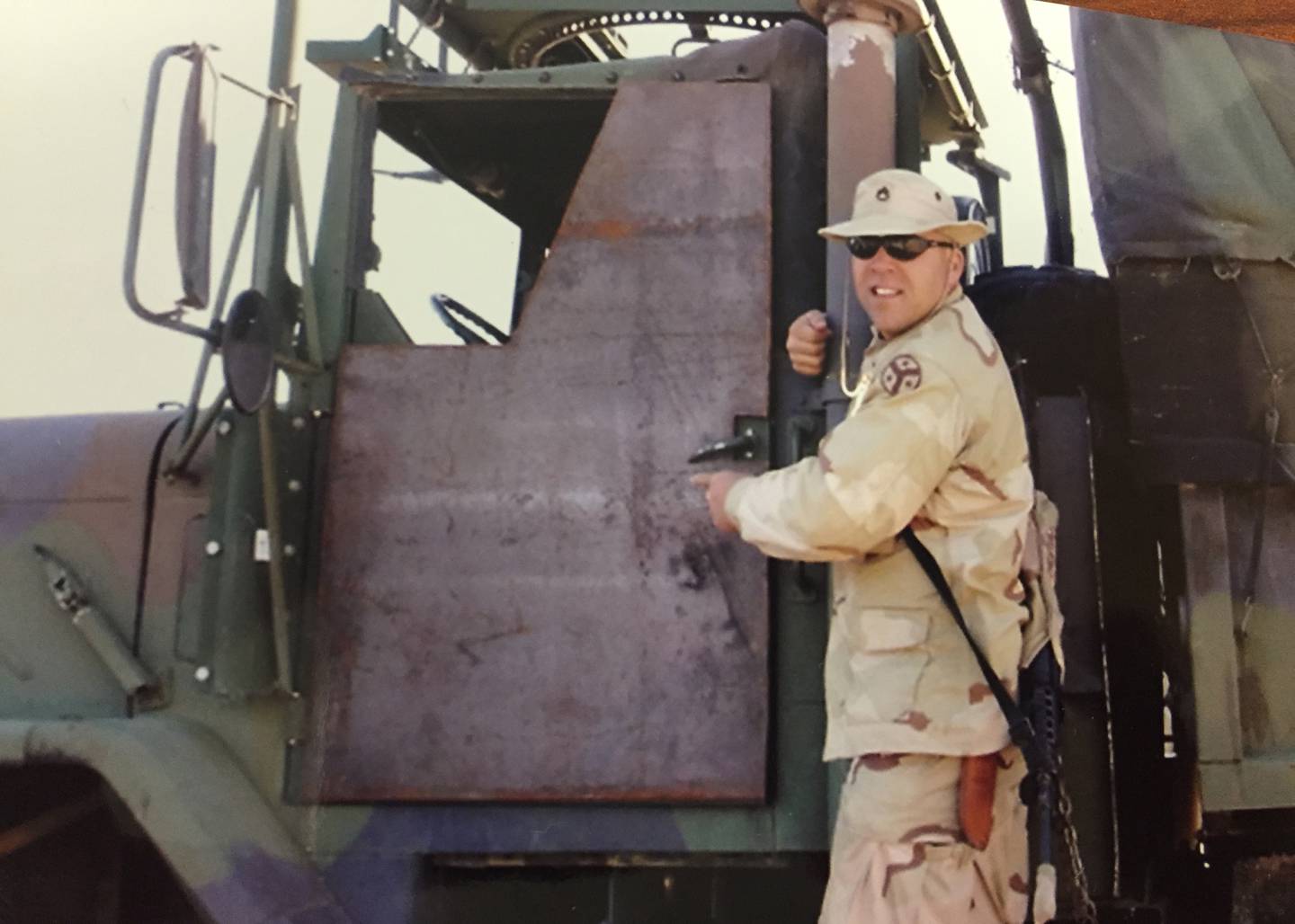 Sgt. 1st Class Joseph Ros, shown here while deployed to in support of Operation Iraqi Freedom from 2004 to 2005, died Monday while saving three of his children from a riptide off the Texas coast.
Photo Credit: Texas Army National Guard
Ros held multiple jobs in education, including as a special-needs teacher, a middle school principal and, most recently, as director of maintenance and transportation for Van Vleck Independent School District.
He is survived by his wife and four children. A memorial service was scheduled for Friday afternoon.
"He loved his wife, three boys and little girl so much; nothing was going to come between his love for them," Staff Sgt. Nelson Zepeda, with the 386th, said in the release.
The Joe Ros Memorial Fund has been established through Prosperity Bank; for donation information, call 979-245-4200 or email kim.lankston@prosperitybankusa.com.
Kevin Lilley is the features editor of Military Times.
Share: