The Special Forces soldier killed last week in Afghanistan has been recommended for the Silver Star, the nation's third-highest award for valor, for his actions during a vicious and bloody attack in Kabul.
Master Sgt. Andrew McKenna also will posthumously receive a Purple Heart, officials from 7th Special Forces Group confirmed Wednesday to Army Times.
Even among some of the Army's best and brightest, McKenna stood out.
"He's the best of us," said Sgt. 1st Class Tim Kennedy, who served in 7th Group with McKenna. "He personified every single positive characteristic that Special Forces guys wished they exemplified. He's caring, empathetic, remarkable at everything he does, an amazing shooter, and a good human, first and foremost of all of those things."
McKenna, 35, was killed Aug. 7 during a complex attack on Camp Integrity, a special operations forces facility in Kabul, Afghanistan. The Rhode Island native died from his wounds after he was attacked by enemy small arms fire, according to the Defense Department. Eight contracted civilians also died in the attack, which took place shortly after 10 p.m. local time, U.S. military officials in Afghanistan said.
Another master sergeant from 7th Group was severely wounded in the same attack. Army officials have not released that soldier's name; he is being treated at Landstuhl Regional Medical Center in Germany and will be flown home to the U.S. soon.
McKenna, whose full name was Peter A. McKenna Jr., was a member of 1st Battalion, 7th Special Forces Group out of Eglin Air Force Base, Florida.
McKenna's family and friends continue to struggle with his loss, said Master Sgt. Paul Ross, who was in the Special Forces Qualification Course and 7th Group with McKenna.
"At this point it just hits everybody in waves," Ross said. "The truth is losing a guy sucks. Losing your best friend sucks. Losing your son sucks. The silver lining is he went out like a Green Beret should. He went out taking it to the enemy and shooting bad guys in the face."
McKenna was "the best of guys," Ross said.
"He was phenomenal at his job, but I wish the world would see how genuine he was and how much of an American patriot he really was," he said.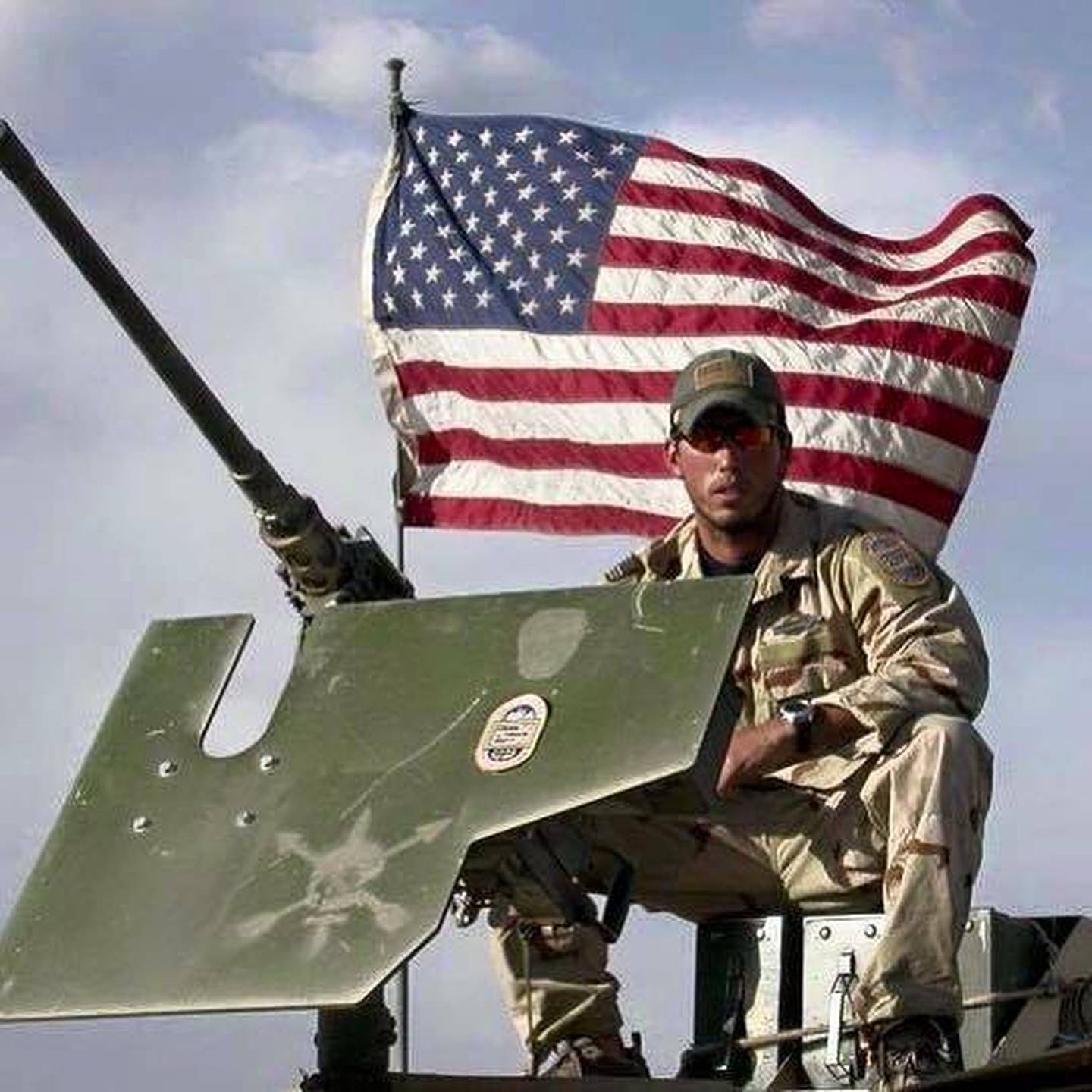 Master Sgt. Peter McKenna Jr. is the third American soldier to die in Afghanistan this year.
Photo Credit: Courtesy 7th Forces Group
The attack on Camp Integrity was one of a string of deadly attacks to hit Afghanistan's capital last week. Enemy fighters got onto the camp after blowing up a vehicle-borne improvised explosive device, DoD officials said. Four enemy fighters were killed in the attack.
McKenna is the third American soldier to die in Afghanistan this year; the second from combat operations.
Spc. John Dawson, of the 101st Airborne Division, died April 8 in a deadly insider attack in Jalalabad. Master Sgt. Pablo Ruiz, of 3rd Special Forces Group, died May 24 in a non-combat related incident.
Outgoing Army Chief of Staff Gen. Ray Odierno sent his prayers to McKenna's family Wednesday during his last briefing with reporters at the Pentagon.
"This reminds us we have soldiers around the world doing dangerous things every single day," Odierno said.
McKenna died doing what he loved, said retired Master Sgt. Christopher Corbin, who served with McKenna in 7th Group.
"His record precedes him," Corbin said. "Everything on paper doesn't do him near enough justice, not just the kind of guy he was, but the kind of soldier, the kind of Green Beret he was."
Corbin said he mourns his friend's loss, but he also is proud of — and not surprised by — McKenna's actions in his last moments.
"He was doing what a special operator should," Corbin said. "He heard a boom, he heard small arms, he kitted up, he grabbed his long gun, and he and another friend of ours, who was injured, they were side-by-side dealing death. That's just Drew. There's dozens of times he's done stuff like that."
A native of Bristol, Rhode Island, McKenna joined the Army in July 1998 as an infantryman, going on to serve in the 10th Mountain Division, according to information provided by 7th Group.
He completed the Special Forces Qualification Course in 2002 and was assigned to 7th Group as a communications sergeant in May 2003.
During his 17-year career, McKenna earned the Bronze Star Medal with V device, four Bronze Star Medals, the Meritorious Service Medal, the Army Commendation Medal, the Combat Infantryman Badge, the Master Free Fall Parachutist Badge, the Master Parachutist Badge, the Air Assault Badge, and the Special Forces Tab, among several other decorations.
McKenna was awarded the Bronze Star with V device for his actions on March 22, 2005, in Afghanistan. At the time, McKenna was a staff sergeant serving as the senior communications sergeant on a Special Forces team. On that day, McKenna was recognized for his "professionalism and courage under intense enemy fire" during "a joint interagency mission that resulted in the death of senior Taliban commander Raz Mohammed Khanjari and four other enemy combatants," according to the citation accompanying the award.
McKenna, who this year earned his bachelor's degree from Norwich University, is survived by his parents, Peter and Carol McKenna, of Bristol.
McKenna was honest and sincere, an "exceptional leader" on and off the battlefield, Ross said.
A whiz at investing, McKenna used to work with his soldiers and teach them how to invest and save their money, Ross said. McKenna liked Harley Davidson motorcycles, "even though he traded them all for a Mercedes Benz," Ross said, laughing.
As accomplished as he was on the battlefield, McKenna couldn't cook, Ross said.
"So if you came over there, you were eating macaroni and cheese and tuna fish," he said. "But he has that infectious smile, and that's what everyone knew him from, the guy with the big smile."
Corbin, who was wounded in Afghanistan in 2011 and is a double amputee, credits McKenna for playing a critical role in his recovery.
"When I was injured, he stayed with me, for weeks, literally, up at Walter Reed," said Corbin, who retired last year. "Every time I opened my eyes from whatever surgery or medication, Drew was right there. He's that guy you can count on."
Reality TV star and survival expert Mykel Hawke, a former Special Forces officer, was McKenna's team leader during Robin Sage, the culminating exercise for the Special Forces Qualification Course.
"He was special," Hawke said about McKenna. "I remember him very specifically because he was so young. He looked like a kid. What really stood out to me was how motivated he was but how unassuming."
The men stayed friends, Hawke said, adding that he was shocked to learn that McKenna had been killed in action.
"He was so likable, so friendly, so motivated, and you would never think of him as the barrel-chested freedom fighter that he was because he was very humble," Hawke said. "Everybody's got some jerk factor in them, it's part of the A-type personality, but Drew was not one of those guys. He was so good. He's the kind of guy we needed more of."
Kennedy, a professional mixed-martial arts fighter who served in 7th Group until he moved to the Texas National Guard, described McKenna as fun-loving with a knack for helping his fellow soldiers deal with their high-stress jobs.
"In Special Forces, you have to be good at a lot of things, and Drew really spent a lot of time being good at everything, but he never lost focus that we're still dealing with people," Kennedy said. "He had amazing humor. He could make anybody laugh at any time."
McKenna was always trying to cheer someone up or pulling a prank to lift his fellow soldiers' spirits, Kennedy said.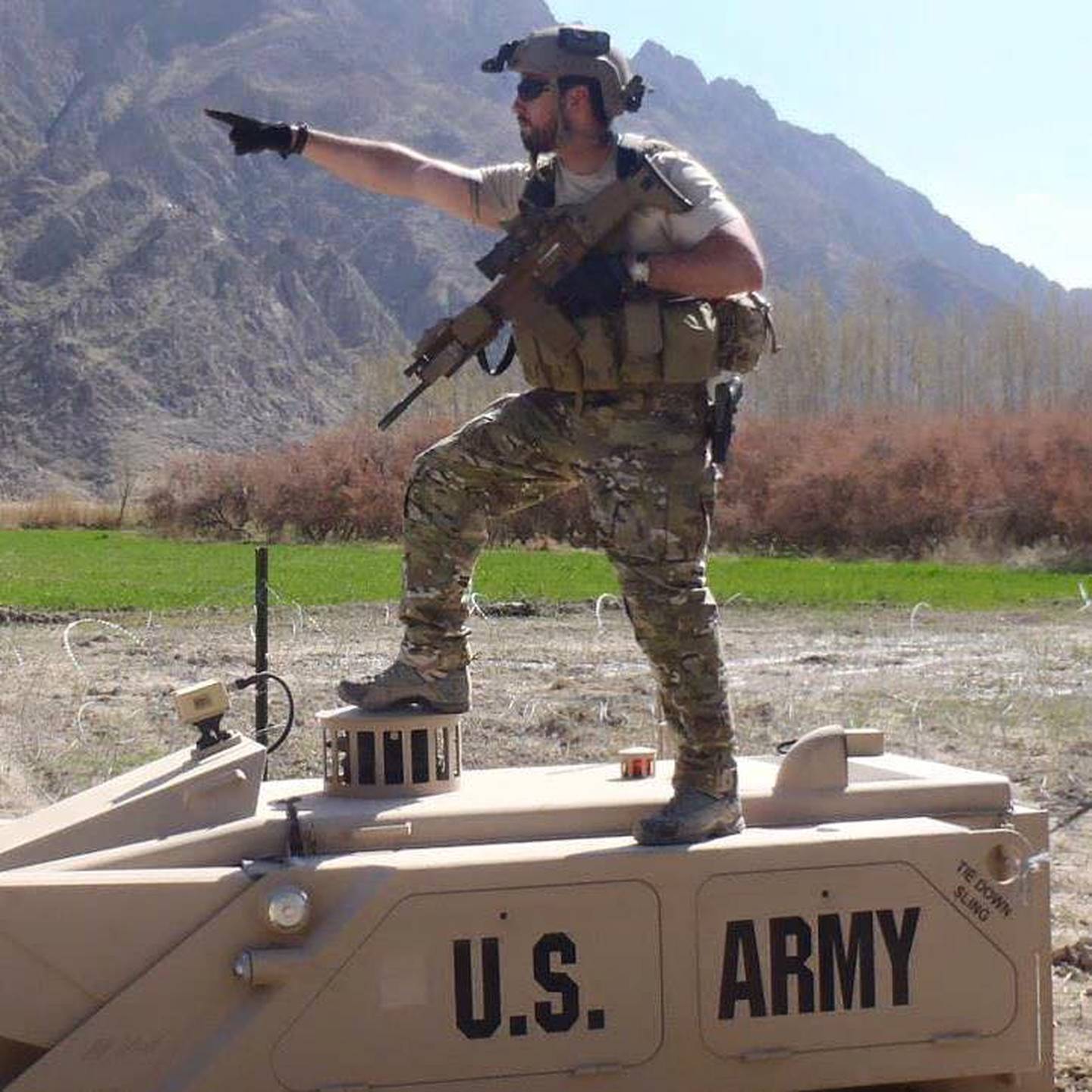 Master Sgt. Peter McKenna Jr. earned five Bronze Stars, one with V.
Photo Credit: Courtesy 7th Forces Group
On the job, Kennedy likened McKenna to Master Sgt. Gary Gordon and Sgt. 1st Class Randall Shughart, who earned the Medal of Honor during the 1993 battle in Mogadishu made famous by the "Black Hawk Down" book and movie.
"He's the Shughart and Gordon," Kennedy said. "He's the guy in the helicopter that looks down in Mogadishu, sees a pilot alive and there's 500 guys coming for him, and says 'why don't you go ahead and put us on the ground so we can protect him.' That's him."
McKenna was never one to shy away from serving his country, Kennedy said.
"He's been in the military for 17 years, and there's not a day of the war that he missed, and at every point of his career, he volunteered to go further into harm's way," Kennedy said. "He's that guy who raises his hand and says, 'yeah, I'll go.'"
Losing McKenna is "frustrating, infuriating, heartbreaking," Kennedy said.
McKenna's friends and his hometown of Bristol are rallying around the fallen soldier's family, Ross said.
"Unfortunately, he lost his little brother three years ago to a motorcycle wreck," Ross said. "But I've been doing this for 15 years, and I have never seen a town pull together like Bristol, Rhode Island, did or a crew of friends pull together like his has to take care of his family."
Michelle Tan is the editor of Army Times and Air Force Times. She has covered the military for Military Times since 2005, and has embedded with U.S. troops in Iraq, Afghanistan, Kuwait, Haiti, Gabon and the Horn of Africa.
Share: