Retired Gen. Charles "Hondo" Campbell, former commander of U.S. Army Forces Command, has died.
Campbell served in the Army for 40 years, retiring in June 2010. He was the last continuously serving general officer who saw action in Vietnam to leave active duty, according to information from the Army.
He died late in Shreveport on Monday after a lengthy illness, according to The Shreveport Times in Louisiana, Campbell's hometown. He was 68.
Tributes and condolences were pouring in on social media Tuesday, with many calling the man who went by the nickname "Hondo" a great soldier and leader. While the origin of that famous moniker is somewhat obscure, it reportedly is related to the character in the Louis L'Amour western novel by the same name, a role played by John Wayne in the movie version of the classic tale, according to information from the Army.
Campbell, a graduate of Louisiana State University, served as a Special Forces adviser in Vietnam. He subsequently served as an A-Detachment executive officer and commander in Vietnam, according to a bio from FORSCOM.
Throughout the course of his career, Campbell commanded at all levels, including in the 2nd Armored Division at Fort Hood, Texas; the 3rd Armored Division in Europe; and the 2nd Infantry Division in South Korea.
He led the 7th Infantry Division at Fort Carson, Colorado, and was commander of 8h Army in South Korea.
An armor officer, Campbell also served several staff assignments, primarily in Europe, Germany and Fort Hood.
He was chief of staff for U.S. Army Europe and later U.S. Central Command. He also served in U.S. Forces Korea.
He took command of Forces Command, the Army's largest organization, responsible for manning, training and equipping more than 750,000 soldiers, in January 2007. It would be his last assignment before retirement.
During Campbell's tenure at FORSCOM, the Army transformed into a modular force, shifting from a division structure to a brigade combat team-centric structure. It also implemented the Army Force Generation Model, which gave the Army a rotational model in which to train and prepare units for the back-to-back rotations soldiers were shouldering in Iraq and Afghanistan.
In 2008, during the height of those wars, Campbell told Army Times he was focused on making sure soldiers had the best training and equipment before they went into harm's way.
"I think as a nation we are blessed with young men and women in our ranks who made a choice to serve our nation at a seminal point in our history," he said at the time. "They are doing the dangerous and difficult work of a free society, and we are blessed to have them."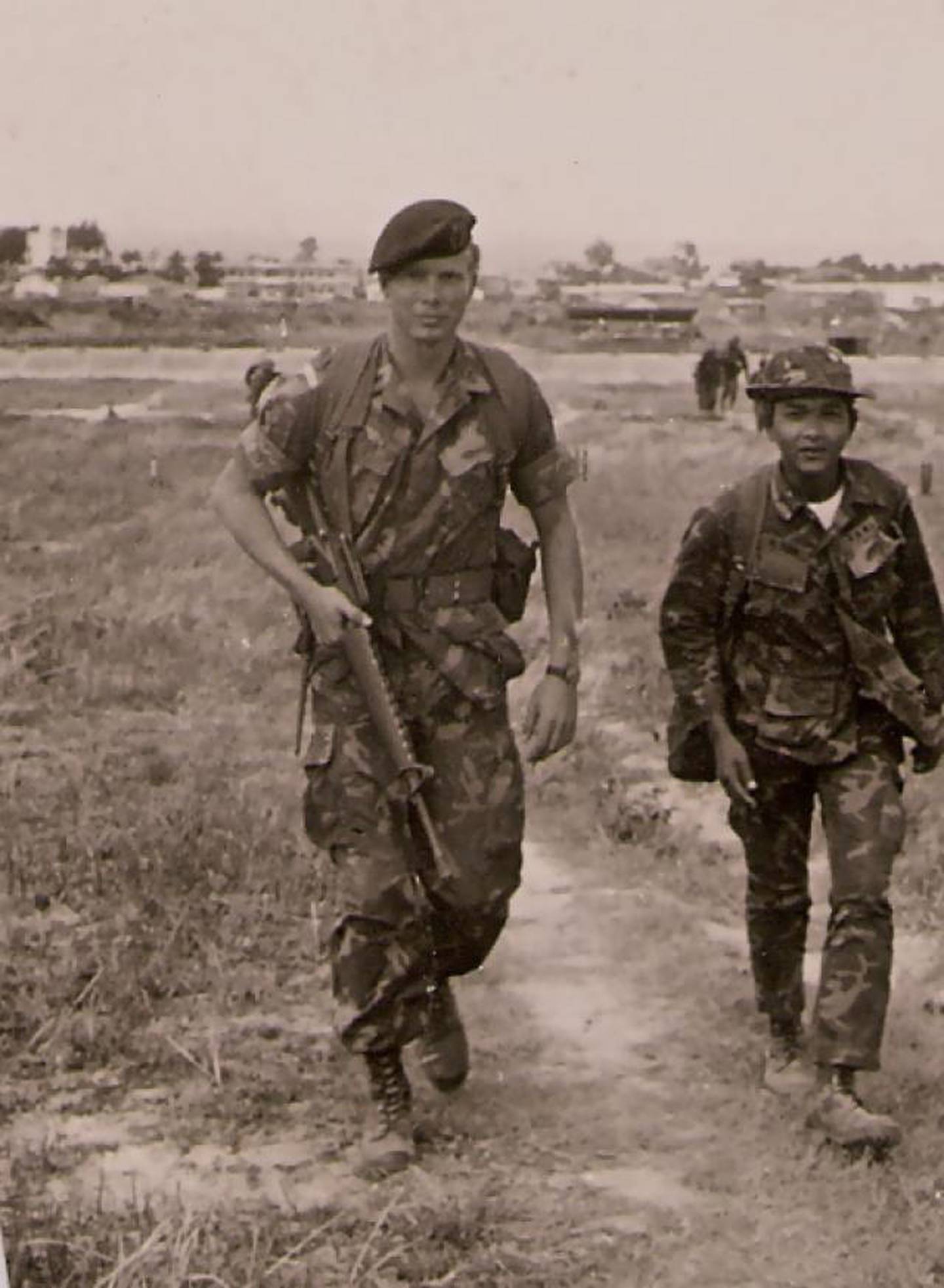 Commander of a Special Operations A-Detachment in Vietnam, then-2nd Lt. Charles "Hondo" Campbell sets out on a mission in Vietnam in 1971.
Photo Credit: Army
In 2010, shortly before retiring, Campbell was in the news again, when he made the decision to overturn three reprimands and exonerate three officers who were in command during a deadly battle in Wanat, Afghanistan. Nine soldiers were killed and 27 others wounded in the July 13, 2008, attack.
Campbell made his decision — one that stunned the families of the fallen soldiers — after reviewing findings from a U.S. Central Command-directed investigation and hearing from the three officers themselves.
In examining the case, Campbell noted the size of the soldiers' area of responsibility, the rugged and austere terrain, the limited roads and air assets, and the demands of counterinsurgency doctrine for soldiers to constantly engage with the local population.
Perhaps informed by his experiences in Vietnam, Campbell wrote in a memorandum to then-Army Secretary John McHugh that "one must understand there is no such thing as a perfect decision in war, where complexity, friction, uncertainty, the interlocking effects of the actions of independent individuals, and the enemy all affect the outcome of events."
He closed the memo by praising the soldiers on the ground that day for their courage and valor.
"That U.S. casualties occurred at Wanat is true," he wrote. "However, they did not occur as a result of deficient decisions, planning and actions of the chain of command. The U.S. casualties occurred because the enemy decided to attack the [combat outpost] at Wanat and battle resulted."
Campbell retired in June 2010. He and his wife, Diane, moved home to Shreveport, and he continued to serve for years as a mentor to Army and coalition leaders in South Korea and Afghanistan, traveling numerous times to Korea, according to The Shreveport Times.
Michelle Tan is the editor of Army Times and Air Force Times. She has covered the military for Military Times since 2005, and has embedded with U.S. troops in Iraq, Afghanistan, Kuwait, Haiti, Gabon and the Horn of Africa.
Share: