Regular Army and Active Guard and Reserve staff sergeants in the zones of consideration for the sergeant first class promotion board that convenes this summer can start updating their personnel files this weekend.
The online My Board File system will be open Saturday through May 25. The promotion board convenes June 1.
In addition to selecting soldiers for promotion, the annual board will assess certain categories of NCOs for retention under the Qualitative Management and Qualitative Service Programs.
Retention Screenings
The QMP population will include staff sergeants and above who have had derogatory information placed in their personnel files because of their failure to comply with Army standards of behavior or poor job performance.
Soldiers in this population who do not want to risk selection by the board can request voluntary retirement, but they must do so before the board convenes.
Soldiers who do not request retirement and who subsequently are selected for QMP processing will be involuntarily discharged.
The discharge will be honorable, but the soldier only will receive half severance pay, which is calculated by multiplying 5 percent of the soldier's basic pay at the time of separation by full and partial years of service.
The QSP is a drawdown tool designed to align military occupational specialty populations with future requirements.
The target population for the June board will be staff sergeants who are in MOSs that are over-strength or that have limited promotion opportunity, or both.
Specialties targeted for down-sizing normally are announced a few weeks before a board convenes.
Promotion Consideration
All soldiers who meet the date-of-rank and time-in-service criteria for this board must have credit for the Advanced Leader Course and Structured Self-Development 3 to qualify for promotion consideration.
Under the newly implemented STEP, or select-train-educate-promote, NCO professional development regimen, soldiers must then be a graduate of the Senior Leader Course to qualify for promotion pin-on to sergeant first class.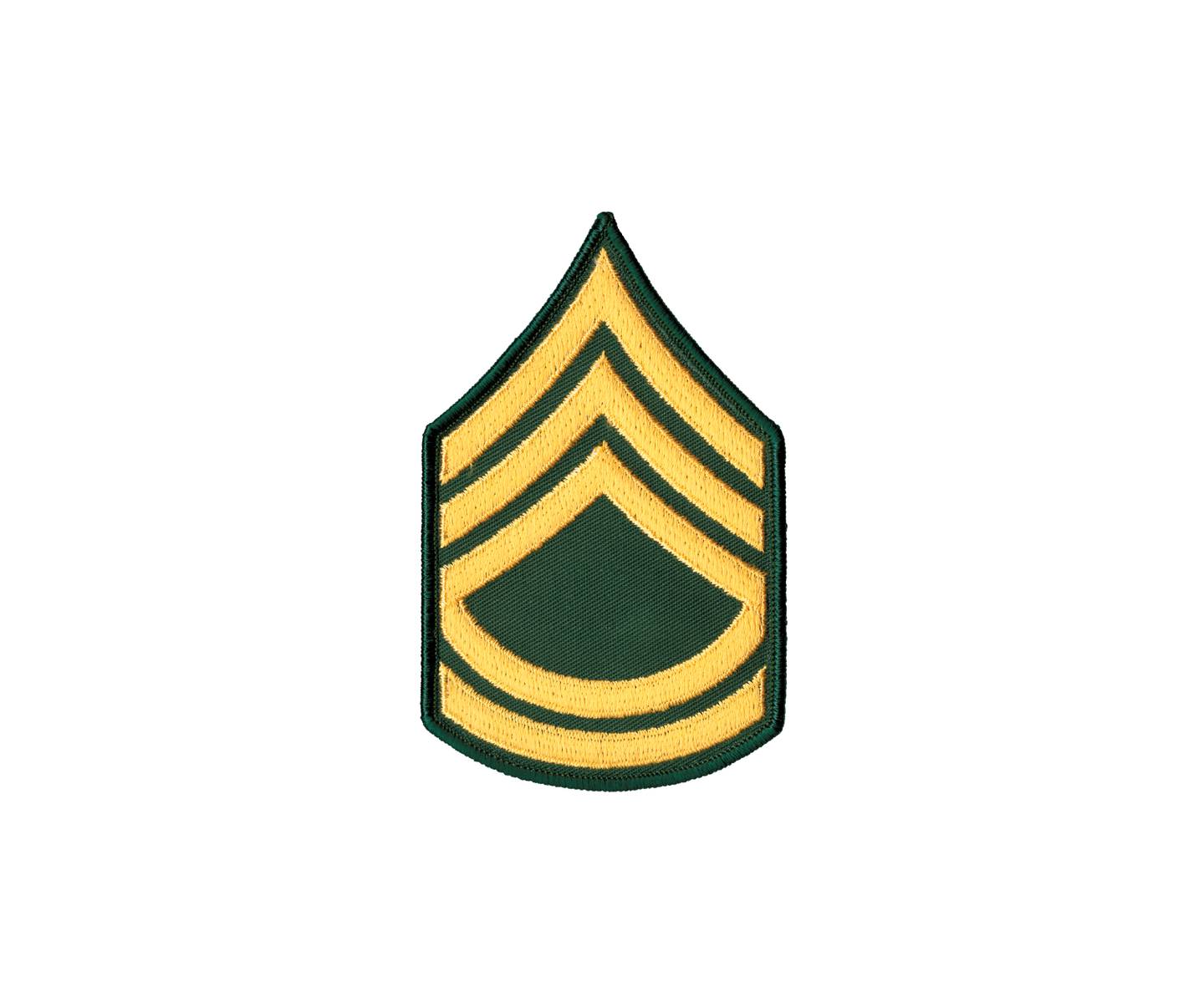 E-7
Photo Credit: File
The specific zones of eligibility for staff sergeants are:
• Regular Army and Active Guard and Reserve — primary zone, dates of rank of June 2, 2012, and earlier; and secondary zone, June 3, 2012, through June 2, 2014.
• Regular Army only — a basic active service date of Dec. 2, 1997, through June 2, 2010.
• Army Reserve (AGR) only — a basic active service date of Dec. 2, 1997, and later; a date of birth of June 2, 1958, and later and a pay entry basic date of June 2, 2010, and earlier.
As in previous years, the Army may authorize a special promotion category for staff sergeants who are serving or have served as detailed recruiters, and who hold Special Qualification Identifier 4 (detailed recruiter).
Depending on U.S. Army Recruiting Command requirements when the board convenes, some of these SQI 4 soldiers may be offered promotion to sergeant first class on the condition they reclassify to MOS 79R, the specialty for career recruiters.
Soldiers who accept promotion to sergeant first class incur a 36-month active-duty service obligation.
Staff sergeants who want to decline promotion consideration must do so by May 27. After that date, promotion consideration is automatic for soldiers who are in the zone of eligibility.
NCO Evaluation Reports and Academic Evaluation Reports submitted for this board must be received at Human Resources Command by May 20.
Complete-the-record reports may be submitted on staff sergeants who have completed at least three months in their current duty position under the same rating official as of May 2.
The required "thru date" for complete-the-record reports is May 2.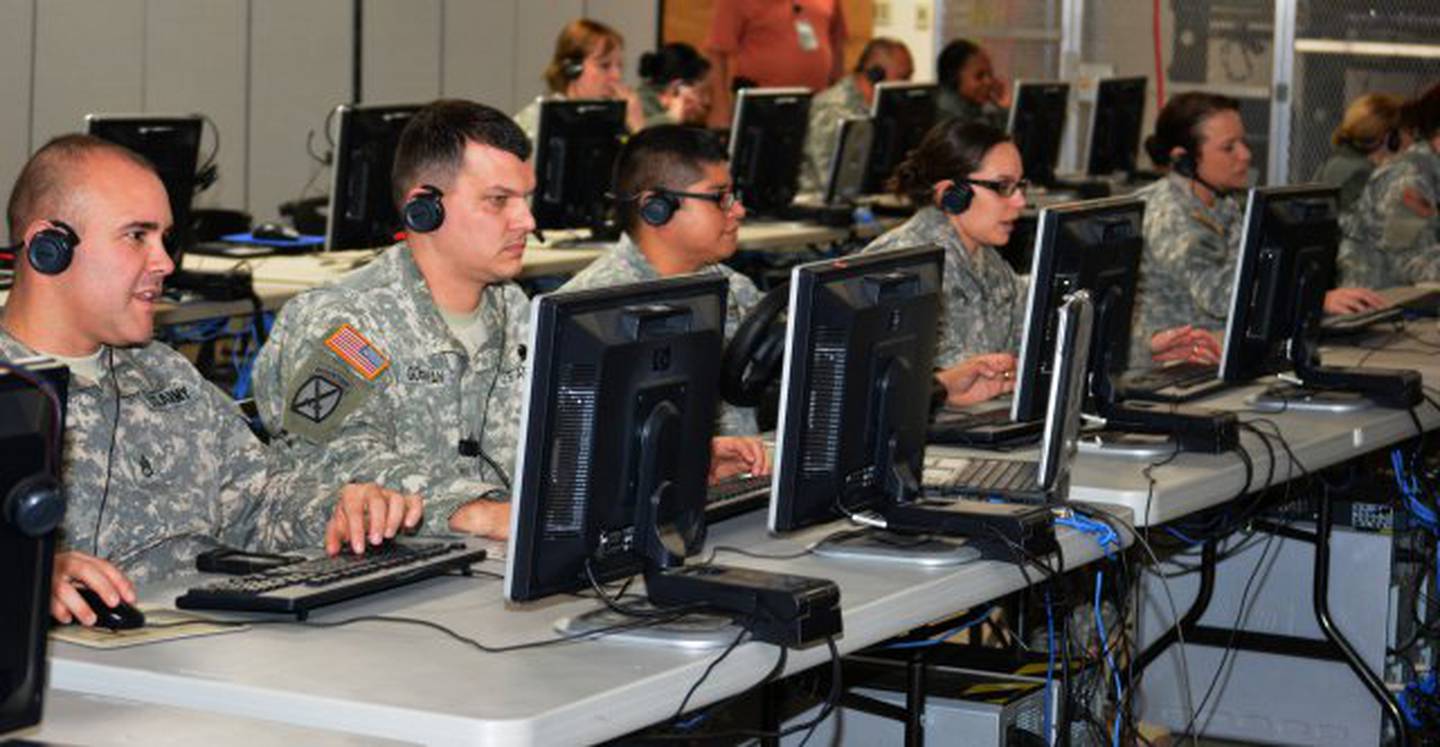 Qualified staff sergeants must complete the Advanced Leader Course before they can be considered for promotion by the E-7 board this summer. Here, students enrolled in a Human Resources Specialist Advanced Leader Course train on a Virtual Combat Simulator at Fort Knox, Ky.
Photo Credit: Sgt. 1st Class Phillip Eugene/Army
Staff sergeants who are in a zone of eligibility for this board can use the online My Board File application to review their official file. MBF will open April 2 and close May 25.
My Board File can be accessed through the self-service link on the Human Resources Command homepage at www.hrc.army.mil.
This will be the first senior NCO board subject to the schooling requirements of the STEP promotion procedures.
In support of that policy, the promotion selection list generated by the board will be retained for 18 months, rather than the 12-month standard of the past.
Consequently, soldiers who qualify for promotion consideration will have no more than 18.5 years of active federal service based on the retention control point (20 years) in their current grade (staff sergeant) as of the board convening date.
While the timing of promotions under STEP will continue to be based on sequence numbers for the various specialties of the Enlisted Personnel Management System, soldiers will not be promoted if they have not completed the Senior Leader Course, according to a directive issued by the secretary of the Army last August.
These soldiers will remain on the recommended list, but will not be promoted until they meet the schooling requirement and a promotion vacancy occurs in their MOS.
Selection lists will expire on the first day of the 19th month after they are approved by Pentagon officials.
Promotable staff sergeants who have not met the schooling requirement by that date will be removed from the E7 list unless they have an authorized deferment.
To regain promotable status, they must compete for selection by the next regularly scheduled sergeant first class board.
Share: