An online video featuring two Qatar-based U.S. soldiers that made international headlines and led to multiple high-level apologies was posted to an official Army social media account by a public affairs contractor without command authorization, an Army spokesman said Friday.
The 30-second video, which appears to be outtakes from a shoot involving the Army's birthday celebration, shows two soldiers assigned to Area Support Group-Qatar in front of the U.S. and Qatari flags. At one point, a male soldier jokes about the video emanating from an undisclosed location – he self-censors the name as "Mmm" – then points to the Qatari flag behind him and smiles while a female soldier laughs.
It's likely a play on the long-running clandestine nature of U.S. military operations in the nation. Qatar's Al Udeid Air Base in particular was known to many as "an undisclosed location in Southwest Asia" until late 2013, and the name hasn't exactly vanished since.
Not everyone saw the video that way, including Qatar's Ministry of Foreign Affairs, which announced via Twitter that it had summoned the U.S. ambassador "over the video which was recently circulated in social media network. She was asked for an explanation of the contents of that video."
Ambassador Dana Shell Smith took to her own Twitter account to address the video, writing in Arabic that "these soldiers were making fun of themselves," not their host nation, according to Twitter's translation. Insulting the flag is a crime in Qatar and can come with a three-year prison sentence and $55,000 fine, The Associated Press reported.
"All I'm saying is we all need to be conscious of what we put out on social media. Let's put it that way," Toner said, directing further questions to the Defense Department.
In a separate Thursday news conference, DoD spokesman Peter Cook said members of his department "sincerely regret any offense the video may have caused in Qatar. We have great respect for the state of Qatar and its people, and overwhelmingly positive friendship we share with our Qatari partners."
Army Central spokesman Col. Wayne Marotto offered a similar message Friday: "We regret the offense taken and reaffirm our respect for and depth of friendship with the State of Qatar and its people."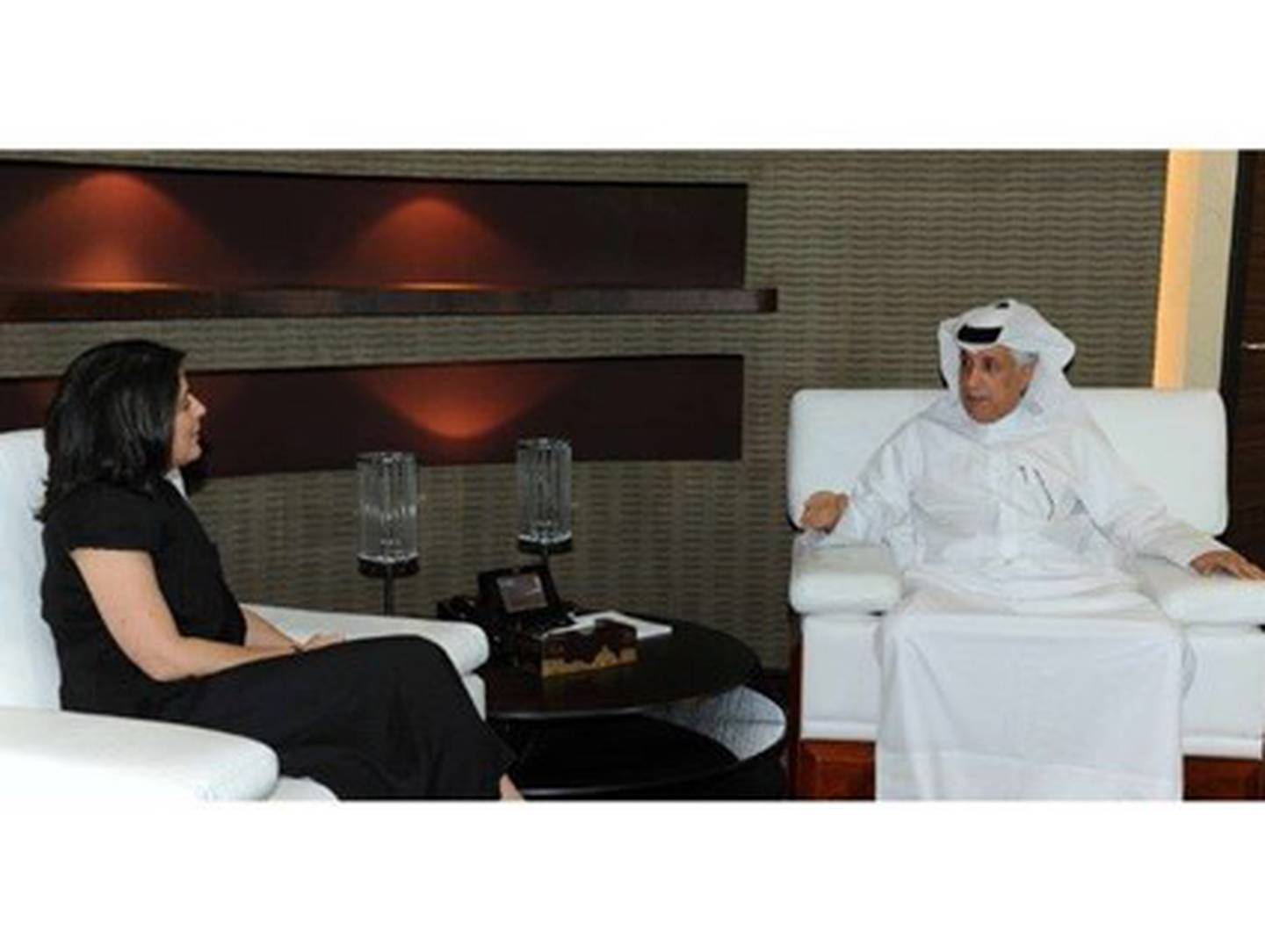 Dana Shell Smith, U.S. ambassador to Qatar, meets with Assistant Foreign Minister for Foreign Affairs Sultan bin Saad Al Meraikhi on Thursday to discuss "bilateral relations between the two countries" and other topics, according to the Qatar Ministry of Foreign Affairs, among them a video of U.S. soldiers laughing in front of a Qatari flag.
Photo Credit: Qatar Ministry of Foreign Affairs
The contractor the Army holds responsible for the post "has been removed from the PAO section and is already out of the country," Marotto said.
Kevin Lilley is the features editor of Military Times.
Share: