Camo in, or camo out? This is is the conundrum Army leaders face before making a final decision to allow rolling sleeves of the Army Combat Uniform. Army Chief of Staff Gen. Mark Milley is expected to rule by Monday — but before he does, the chief wants your help. a sleeve-rolling trial
Some favor "the Marine way" of rolling sleeves, which produces a roll with the camo pattern facing in. But plenty others have lobbied for a return to the "camo out" style, which is how soldiers used rolled the sleeves of the Army's old Battle Dress Uniform. 
Vote now in our poll, and help sway the chief. Results will be shared directly with to Milley and Sergeant Major of the Army Dan Dailey. 
The SMA told Army Times that Milley wants to make his decision by Monday.
"I have both versions of the directive on my desk pending the chief's decision," Dailey told Army Times on Wednesday morning.
Army Times has already received thousands of responses since the trial was announced, many praising the decision.
"As hot as it gets, and the OCP uniform feeling like fire on you, rolling your sleeves should be allowed," wrote a specialist based at Fort Bliss, Texas. "The Marines do it, the Air Force does it, why can't the Army? Besides it does make for a mean appearance."
A number of soldiers pleaded with leadership not to follow the Marine method.
"I think that rolled sleeves are a great way to keep soldiers happy and cool on hot summer days. I hope it's done like it was for BDUs, with outside facing out. I think it looks more professional, and those prideful Marines wouldn't be able to give any lip about us copying them," said Spc. Dillon Mittan, from Denton, Texas.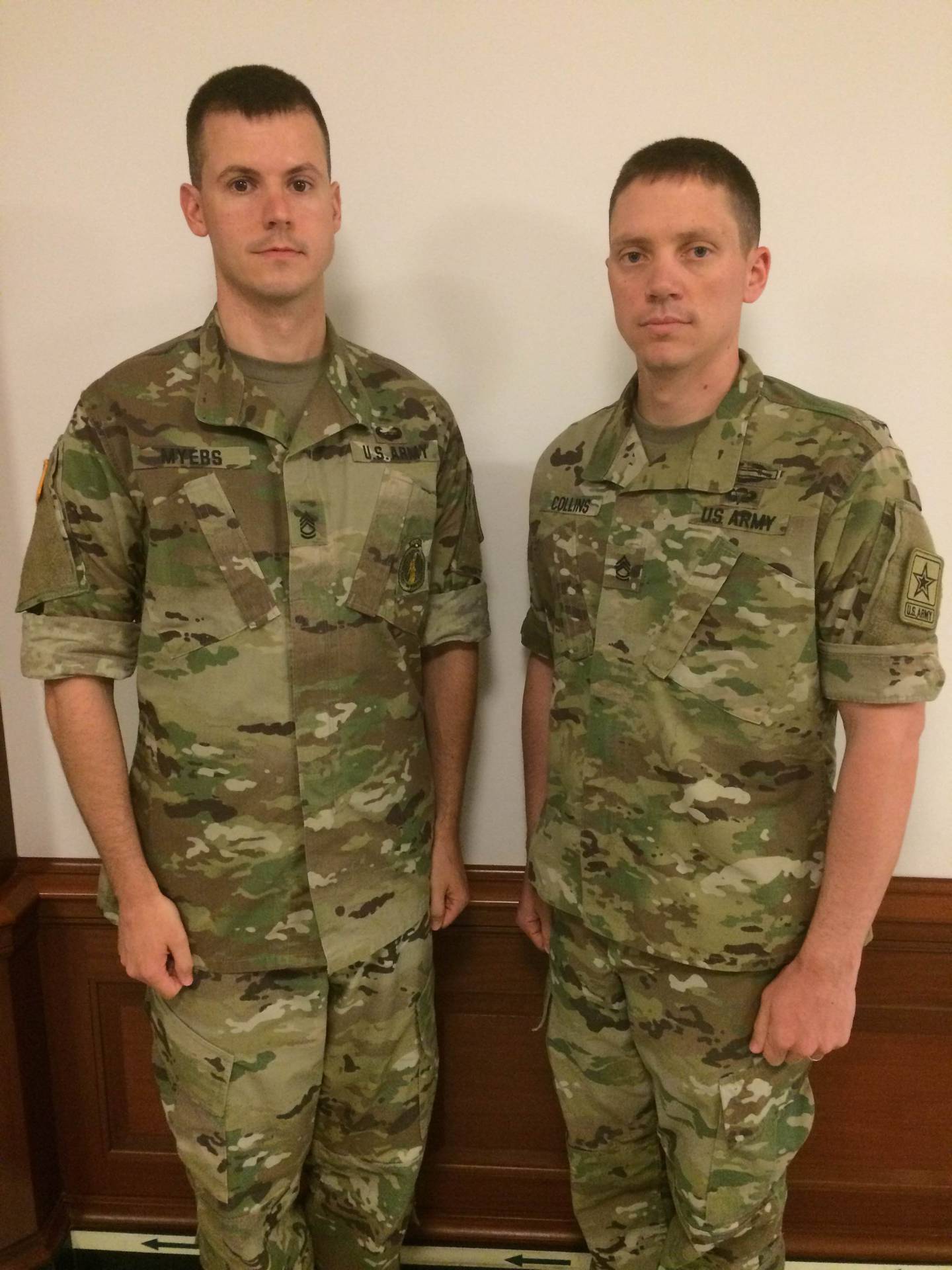 Soldiers model different sleeve-rolling styles. 'Camo in' on the left, 'camo out' on the right.
Photo Credit: Army
Tony leads a team of more than 30 editors, reporters and videographers dedicated to covering the news that affects service members and their families. Tony is responsible for strategy of the Military Times digital brands, the print publications, video and multimedia projects for Army Times, Navy Times, Air Force Times and Marine Corps Times.
Share: