The Center for Initial Military Training is several months into a complete review of how the Army makes new soldiers, and 2018 could see some big changes.
First up, the Army has decided to do away with advanced individual training platoon sergeants in favor of bringing drill sergeants back to AIT, a decision the service had mulled since late 2016.
"Currently, USACIMT is working with Department of the Army-level staff and other stakeholders to get all the required administrative pieces in place before implementation can begin," Lt. Col. Jeffrey Pray, a spokesman for the Center for Initial Military Training, told Army Times. "However, we do expect drill sergeants to start transitioning to AIT in 2018."
RELATED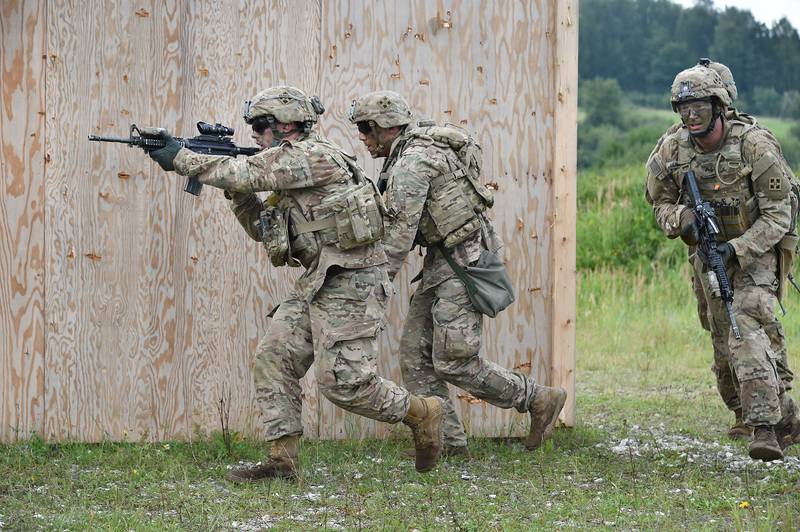 Meanwhile, CIMT is reviewing recommended changes to basic combat training from the force, and plans to make a final approval next year, Pray said.
That will include a review of current program of instruction lesson plans and fielding of updates, he added.
The intent, CIMT commander Maj. Gen. Malcom Frost told Army Times in September, is to not only make sure that basic training is covering what unit commanders need from brand new soldiers, but possibly tweaking the soldier-to-leader ratios at initial training.
"I am looking at how much load we are putting in the drill sergeant's and the AIT platoon sergeant's rucksack, and how many things are incrementally affecting them, burdening them, and/or taking away from their ability to do their job, and what impact and what risks are there in the training base," Frost said.
RELATED
Meghann Myers is the Pentagon bureau chief at Military Times. She covers operations, policy, personnel, leadership and other issues affecting service members.
Share: