A year in the making, the Army is preparing to make a final decision on bringing back the service's much beloved World War-II dress uniform.
Both Army Chief of Staff Gen. Mark Milley and Sergeant Major of the Army Dan Dailey have been fitted for their own prototypes, a version of the uniform built with feedback from soldiers, Dailey told Army Times in a Nov. 15 interview.
"The males wanted to make it as close to the Marshall uniform as possible," Dailey said, alluding to the belted, olive drab coat worn by then-Chief of Staff Gen. George Marshall. "Because, you know, there were so many different versions being made, and so many different manufacturers during World War II. Back then, we didn't have them all synchronized."
And the women agreed, Dailey said. Women, of course, were not allowed to serve in the active duty Army during that time, and so there was no special, female version of the uniforms.
Female soldiers tapped to provide their feedback opted for a long tie and round service cap over the short neck tab and curve-brimmed service cap of the current women's Army Service Uniform.
They also wanted the jackets to be slightly longer than the original prototype, which hit at the hip bones, and preferred a straight, pencil skirt over a pleated version.
Dailey and his prototype models have been making the rounds in Washington, showing off the uniforms at the annual AUSA meeting and at a reception with lawmakers. Next up, he said, was the Army-Navy game.
"Then the greater American public will see it," Dailey said. "That's our intent. If you love it — tell us. If you hate it — tell us."
After the new year, the development team will be able to get into the details of pricing and mass producing the uniform, as well as laying out regulations for phasing it in.
RELATED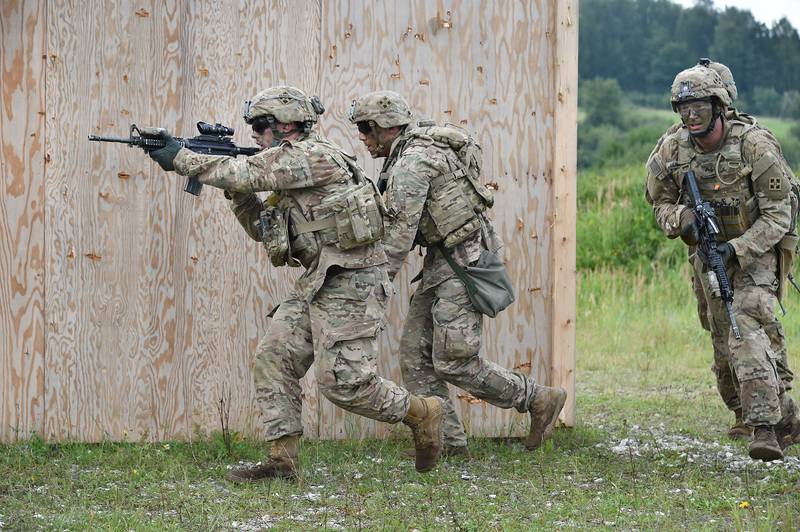 The "pinks and greens" are meant to be an official occasion uniform that would be issued at basic training, Dailey has said, bumping the blue ASU up to formal wear.
"We don't have real manufacturers making these things — they're just one-off prototypes being made by our people," he said. "A lot of the fabric we had in stock, believe it or not, from a study that was done on this uniform when we got rid of the greens."
RELATED
They could start out a little more expensive than the current ASU but level out as production ramps up, Dailey said, but enlisted soldiers and officers will likely have three to four years before they have to buy one.
"It gives us plenty of time to pay the enlisted soldiers' portions of it through their clothing allowance, so by the time they're required to have it, they've been paid in full," Dailey said.
Meghann Myers is the Pentagon bureau chief at Military Times. She covers operations, policy, personnel, leadership and other issues affecting service members.
Share: