In October 2016, a Special Forces soldier stationed at Fort Bragg was driving with his wife in North Carolina when they watched a truck drive off the road and down an embankment, crashing into trees before stopping.
Staff Sgt. Adams, with 1st Battalion, 3rd Special Forces Group, stopped his car and ran about 75 yards down to the crashed vehicle to offer aid as his wife called 911.
Adams — who, at the Army's request, isn't being identified by his first name due to security concerns — ignored the excessive smoke coming out of the vehicle and saw a woman and two children in the truck. A fourth victim had been ejected.
Adams immediately began pulling the injured riders out of the vehicle.
For his actions, Adams received the Soldier's Medal on March 5. The medal is the Army's highest peacetime award for valor.
After Adams arrived at the scene of the accident, he freed two of the victims and carried them back up the embankment to the side of the highway, where he provided medical treatment, according to the medal citation.
RELATED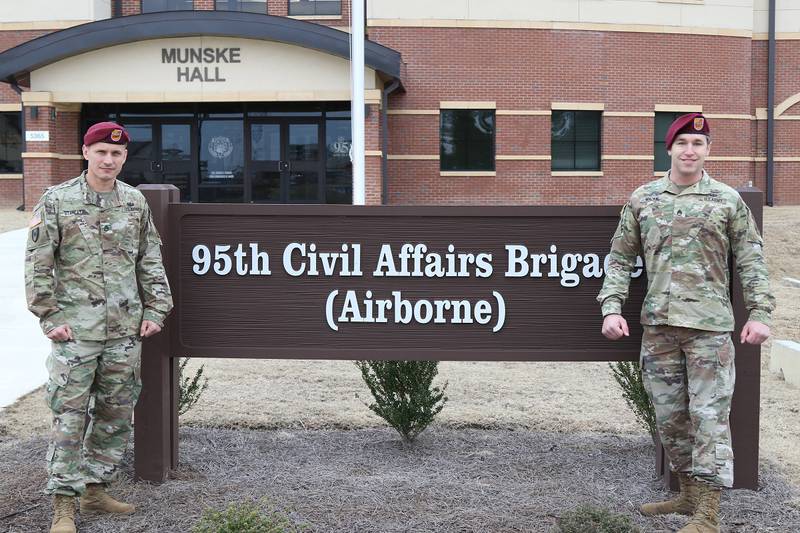 He made sure both victims were stable before rushing back to the truck to tend to the last victim still trapped inside. Adams moved the last victim out of danger and began performing emergency medical assistance, according to the citation.
When emergency service personnel arrived, Adams remained at the scene to help.
"Unsure if the vehicle smoke would eventually turn into a vehicle fire, [Adams] repeatedly risked his life in order to attempt to save the lives of others," the citation said.
His "quick thinking, courage and selfless action" helped save the lives of two of the victims.
The other two victims died from the crash, according to a Courier-Tribune article from the Oct. 10, 2016, incident.
The 26-year-old front-seat passenger was ejected from the truck and pronounced dead at the scene, and investigators believe she wasn't wearing a seat belt. A 12-year-old passenger died shortly after being extracted from the vehicle, the newspaper said.
The 33-year-old driver and a 7-year-old passenger survived. The driver was the mother of the two children in the truck.
Charlsy is a Reporter and Engagement Manager for Military Times. Email her at cpanzino@militarytimes.com.
Share: