On April 11, 1944, Staff Sgt. Edward Mims and five other men from the 566th Bombardment Squadron of the 8th Army Air Force narrowly escaped their B-24 Liberator just moments before it burst into flames over Nazi Germany.
Before he jumped, the fire headed upwards towards Mims, then just 20 years old, the top turret gunner in the bomber, and burned his exposed face and hands.
But he was lucky: less than a minute after bailing out, the plane exploded. Four men who had stayed with the plane, and one whose parachute failed, died instantly.
After escaping the B-24, Mims was taken to a hospital in Frankfurt for two weeks, bandaged and treated, and then sent to Stalag 17b, a prison camp in Krems, Austria.
He would remain there for 390 days, the last 25 of which were spent on a forced 268-mile march, facing starvation, frostbite, and the constant threat of being shot on the spot.
"There were a lot of days and nights where I didn't know if I would get home," said Mims. "[As] someone from the United States who had all the freedom in the world, and then all of a sudden be slapped in the prison camp was really a shocker."
Seventy-four years later, on Feb. 23, Mims was honored and awarded a Purple Heart for the wounds he sustained in the B-24.
"We were filled with joy and relief that we could actually see this day," said his wife, Sandi Mims.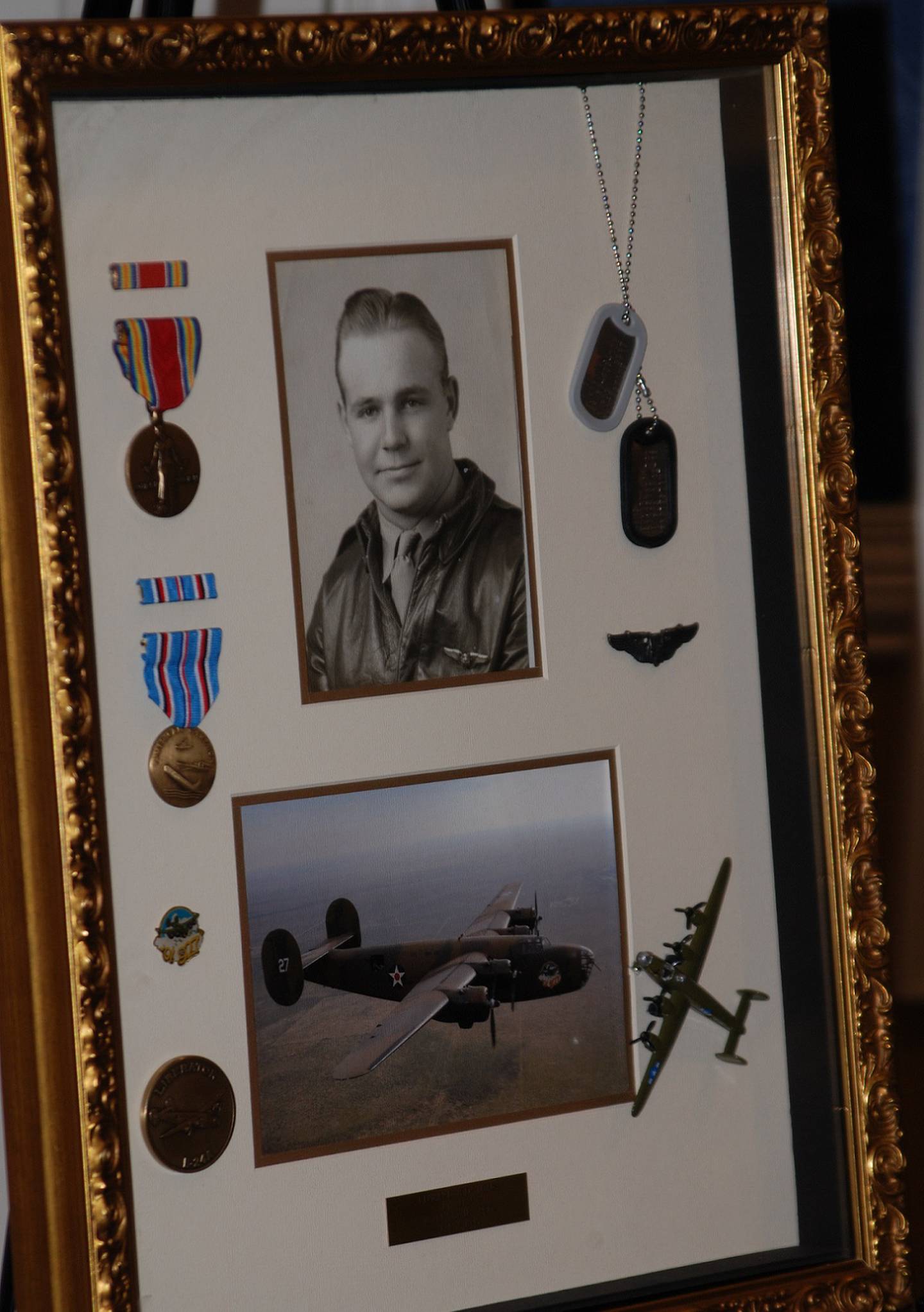 The Purple Heart was seven years in the making, and required digging up documents and witness accounts to prove that Mims sustained his wounds from enemy fire — his military records were lost in a fire in St. Louis in 1973, according to a press release.
"No proof, no Purple Heart," said Eugene Parent, a veteran and friend of the Mims family, who volunteered to do the research and advocacy for them. "I just felt I really needed to do something for someone who [went] overseas."
He finally resorted to sending a letter to then-President Obama in 2016. After going a year without hearing anything, he sent another, now to President Trump.
A month later, a UPS truck arrived with a big manila envelope. Inside were the orders issuing Mims the Purple Heart.
"I called Mrs. Mims that same morning," said Parent. "We both cried."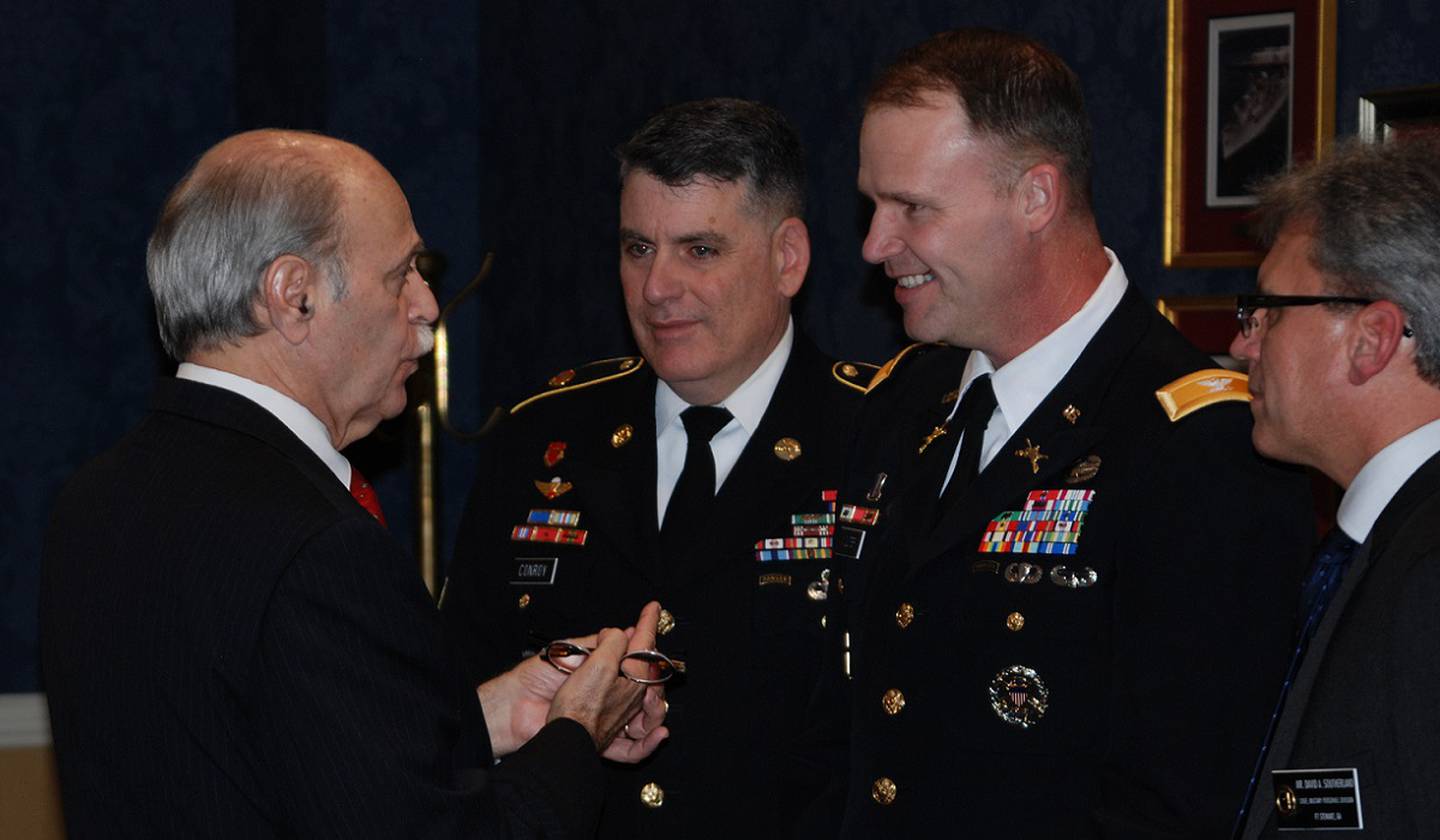 The Mimses said they are grateful for the award because they hope younger generations are still interested in hearing these stories and can appreciate their "God-given freedoms."
"It brought back memories, sometimes that's good, sometimes that's bad, y'know," said Edward Mims. "You've got to live with them, regardless of what the experiences were. Sometimes facing them takes care of that better than trying to hide it."
Sandi Mims and Parent kept the award a secret from Mims until the presentation, which was held in the Eisenhower Recreation Center in The Villages, the Florida retirement community where both the Mimses and Parent and his wife live.
It was the perfect location, according to Parent, as it displays military artifacts and features an upper level balcony decorated as if filled with people in uniform.
Col. Jason Wolter and Command Sgt. Maj. Martin Convoy, the Fort Stewart-Hunter Army Airfield garrison command team, presented Mims the Purple Heart.
"We consider it a gift from our country and our president," said Sandi Mims.
Share: