Soldiers may soon be carrying monitoring devices that can alert doctors thousands of miles away to medical emergencies and the need for treatment.
The devices may even be implanted in soldiers and continuously monitor their status, the Army's top doctor said in describing the near future of Army medicine.
"We should be monitoring all soldiers, all the time, looking for patterns of injury or other signs for early detection," said Lt. Gen. Nadja West, the Army's surgeon general, during a talk May 8 at the Association of the U.S. Army in Arlington, Virginia. "We can do better when every soldier is a sensor, and we can continuously monitor information culled from them."
The monitors would send out streams of detailed data on a soldier's health. For example, a device could measure blood sugar levels and a doctor or nurse hundreds or thousands of miles away can check on a soldier's diabetes and recommend treatment or calibrate insulin.
"There is an explosion of wearable and soon to be implantable peripheral monitors," West said. "It completely revolutionizes how we can follow and impact a soldier's health and a patient's health."
RELATED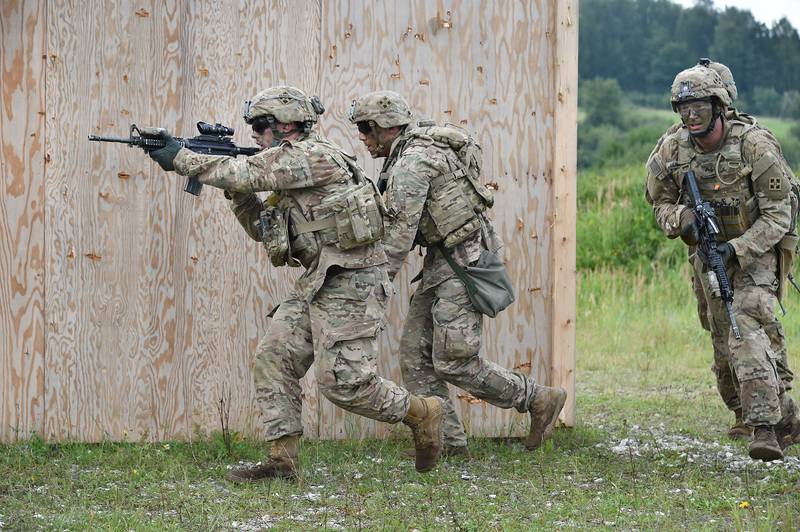 Soldiers face environments where the threat may be unknown, and such devices will make a difference, she said. U.S. diplomats in Havana, Cuba, became ill last year from a mysterious cause, possibly a type of sound wave, that remains unknown, she added as an example. Monitoring them and their environment could have led to early detection and potentially better understanding of what happened.
Commanders can use this kind of technology to decide who to send on the next mission, West said.
"Just imagine a commander having that information, where that person is and how they're doing," she said.
The commander would see not just "are they deployable or not," but their state of health.
"If you had a pilot getting into a cockpit, wouldn't you want to know if they're sleepy or not?" West said. "If you have the tools to predict, it's amazing what you can prevent. "
Monitoring devices are available now, and Army medicine is working through how to scale the capability and secure the information flow, she said.
The device is one of many innovations in medical care, which is changing dramatically, and the Army is changing with it, West said.
Austere environments
The realization that the military may no longer count on having the "golden hour" for treatment of illness or injury is driving the thinking on what is next in medical care.
Troops will be forward deployed in units with a smaller footprint and often without the luxury of uncontested air space, West said.
The ambush and killings in October of four American soldiers in Niger bring to the forefront the danger troops face in remote locations.
"We might not have the life-saving golden hour evacuation system we've been accustomed to for the last 17 years. Our soldiers may be isolated for 72 hours or more, requiring prolonged field care when injured in an austere environment," West said. "Our medics will be faced with doing more, with less, for longer. That means no easy access to emergency departments or operating suites or trauma surgeons. "
This the reality facing Army medics. This new environment requires significant changes in how medics and soldiers are trained and equipped, West said, and the changes are taking place now.
Command posts in the near future will have medical capabilities integrated within them, so patients can be monitored and calls made to a surgeon to recommend life-saving procedures.
Robotic surgeries are another technology in development. It's a question now of "how quickly we can scale it throughout our enterprise," West said.
Such surgery has been tested at Fort Campbell, Kentucky, for example, with doctors there and a satellite hookup with soldiers in a remote area.
Technology used around the world today allows surgeons to operate virtually, West said.
The Army has invested in its first virtual medical center at Brooke Army Medical Center, Texas, which she said will expand capacity and capabilities and save more lives.
A change in mindset is needed now, West said, "one that opens our minds to completely new possibilities as to the how, when, where and by whom health care is delivered."
Kathleen Curthoys is editor of Army Times. She has been an editor at Military Times for 20 years, covering issues that affect service members. She previously worked as an editor and staff writer at newspapers in Columbus, Georgia; Huntsville, Alabama; Bloomington, Indiana; Monterey, California and in Germany.
Share: