Honoring the soldiers who fought almost 74 years earlier in World War II, 24 members of the 101st Airborne Division gathered in Sainte-Mere-Eglise, France, to play a game of touch football.
A similar game was nearly played in the late fall of 1944.
Believing a victory over the Axis forces to be inevitable and approaching, American units stationed in Champagne, France, including the 101st Airborne, made plans to organize and play a big football game.
The division held tryouts for the game, dubbed the "Champagne Bowl," which they planned to take place on Christmas day, according to Stars and Stripes.
The pigskin did not see any action that day, however, as 10,000 men of the 101st Airborne Division marched north to the Ardennes, to a conflict that would come to be known as the Battle of the Bulge.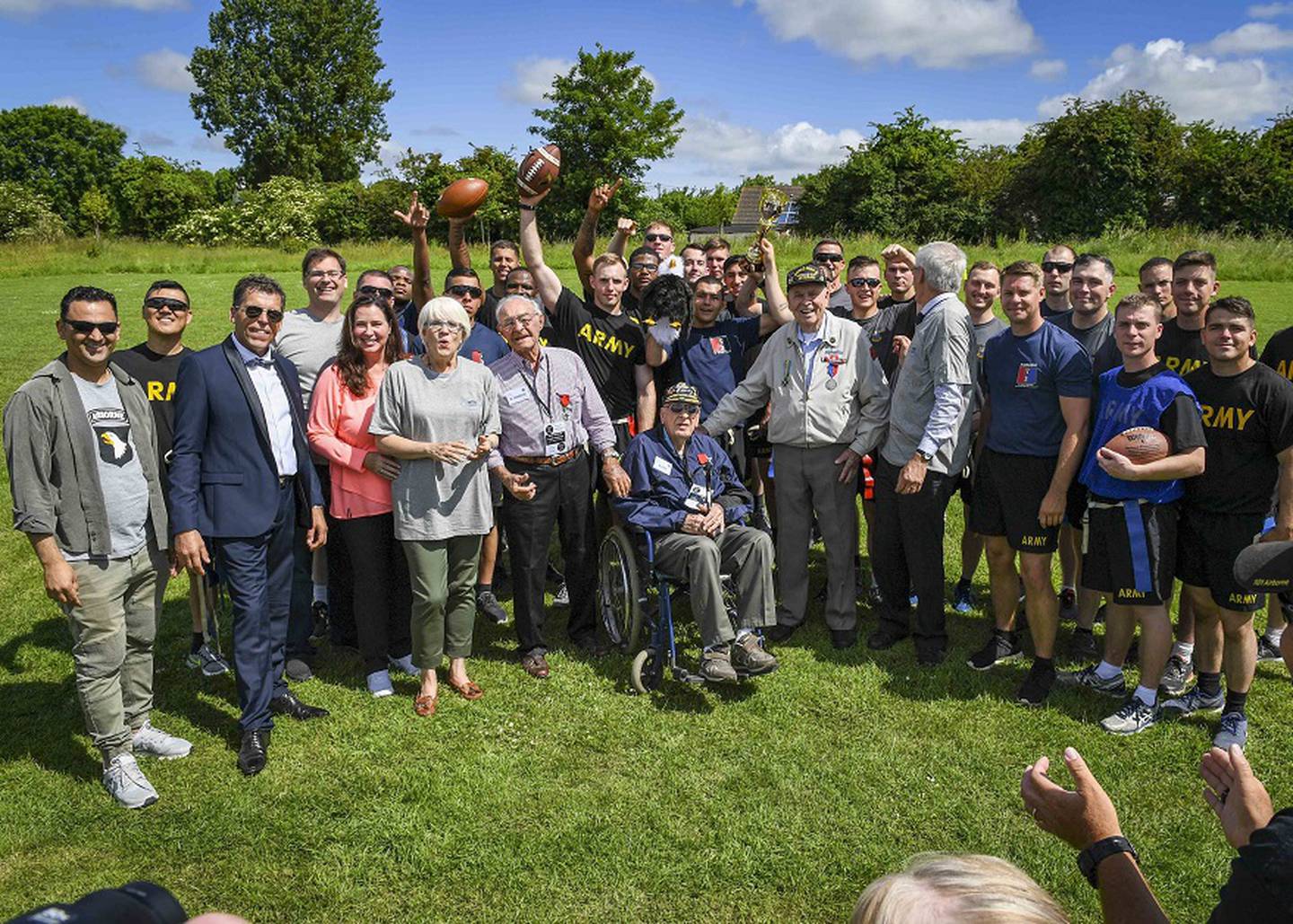 Plans for the "Champagne Bowl" were forgotten until Helen Patton, granddaughter of the late Gen. George Patton, learned of the game in 2017 while talking to a historian at the 101st Airborne Division Museum in Bastogne, Belgium.
Born out of a desire to honor her grandfather and the men that fought alongside him, Patton organized a new game, which she dubbed the "Remembrance Bowl."
So, on June 2, after 74 long years, the game finally took place, with present day members of the 101st Airborne participating.
The soldiers were already in Normandy to participate in D-Day anniversary events.
"Who knows how many of those guys even made it home ... let alone to Christmas," Patton said in an interview with the Army. "So I felt that we should play the game that never happened for them. It's a new way to commemorate. It's a way to turn the page of history."
Patton plans to continue this new event annually, and is in the process of working with local mayors in the area.
Noah Nash is a rising senior at Kenyon College in Gambier, Ohio. At school, he is the editor in chief of the Collegian Magazine and the digital director of the Collegian, Kenyon's newspaper.
Share: