The Army's end strength continues to decrease under its most recent budget request.
The service unveiled its part of President Joe Biden's overall defense budget request to Congress today.
The Army is asking to fund an Army with 452,000 active duty soldiers, 325,000 soldiers in the Army National Guard and 174,000 soldiers in the Army Reserve.
That's a drop of 21,000 soldiers from the active rosters as compared to last year's initial request for 473,000 active troops.
RELATED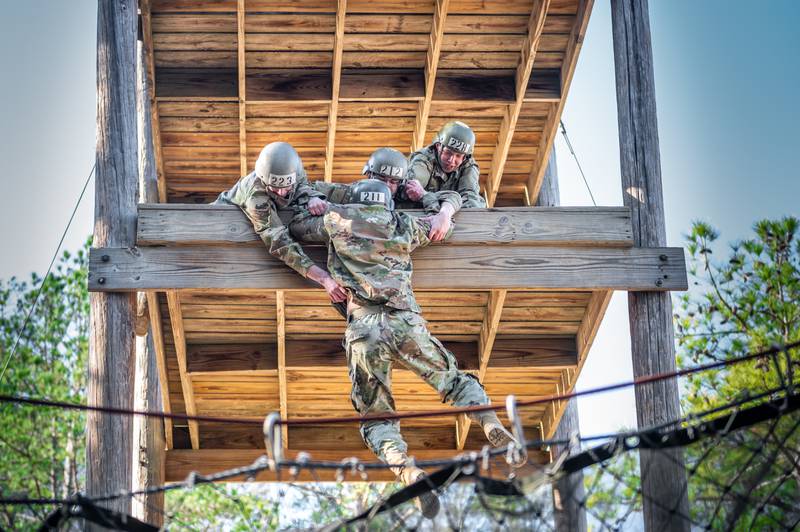 And last year's figure was already the smallest active Army since before World War II, Army Times previously reported.
Last year both the Guard and Reserve were left untouched. This year, the Guard's numbers remain the same as the previous request but would cut 11,500 soldiers from the number of Guardsmen in uniform this time last year, which was 336,500.
The reserve suffers its own cuts from 178,000 reservists in Army green down to 174,000 under this current request.
As cuts to personnel began to mount last year in order to make room for modernization spending, Army Chief of Staff Gen. James McConville said at the time.
The service is fielding major platforms in nearly all categories now and in the coming years, from robotic combat vehicles to new helicopters, futuristic mixed reality goggles and anew rifle and machine gun.
But last year, senior leaders promised to put the Army on a path to increase its forces back to 485,000 active duty soldiers, though it didn't provide a timeline.
Current projections would begin adding 4,000 more troops per year in the next fiscal year's request. That would mean a 485,000-soldier Army sometime in the early 2030s.
Officials did not provide a timeline or target year for reaching that figure. Though previously officials have said that incremental increases could occur over the five-year budgeting period.
As it cuts soldiers from the rolls, the Army faces some of its most challenging recruiting obstacles in decades.
The force fell short on recruiting goals lasts year by 15,000 troops. The shortfall was one quarter of what the Army had expected to bring into the ranks.
Secretary of the Army Christine Wormuth said at the time that 2022 was the most difficult recruiting year for the Army since the start of the All-Volunteer Force in the 1970s.
She said then also that the active-duty side would need to lean on the Guard and Reserve to fill empty slots for deployments and training. Last year the Guard and Reserve remained level on their end strength numbers, with no cuts called by senior leaders.
The 2022 shortfall was when the service had a target of recruiting 60,000 new soldiers. That missed mark hasn't stopped the service from setting an even more ambitious goal of recruiting 65,000 new soldiers this year, Secretary of the Army Christine Wormuth said recently.
To recruit those soldiers the Army has revamped and relaunched its "Be all you can be" marketing strategy, pushed into major urban centers where it previously had little success.
It also added bonuses and rank to a soldier referral program and adopted a mentality that every soldier serves as a kind of recruiter.
The service is continuing its 10-year, $10 billion barracks and housing improvement plan.
This budget calls for five new barracks projects, costing the service $288 million in the coming fiscal year. Those efforts will add two buildings to Fort Bragg, North Carolina and one each at Joint Base Lewis-McChord, Washington, Fort Wainwright, Alaska and at the Natick, Massachusetts Soldier Systems Center, said Army Under Secretary Gabe Camarillo.
Todd South has written about crime, courts, government and the military for multiple publications since 2004 and was named a 2014 Pulitzer finalist for a co-written project on witness intimidation. Todd is a Marine veteran of the Iraq War.
Share: