Instead, they were informed via group email that the show had been discontinued.
Nonmilitary members of the show's staff, many of whom served with the show while in uniform, found out about the decision earlier this week.
"A few days ago, I was still in the process of writing the show, after the auditions," said Victor Hurtado, the show's artistic director who would've entered his 30th year with the performance. "Every single person involved with this performance knew it was about way more than the singing and dancing. It's about helping and moving people."
Rob Dozier, spokesman for Army Installation Management Command, said the command had "no official statement" on the show and would not answer questions regarding the decision.
Hurtado said he received no detailed reason for the cancellation. Neither did this year's aspiring cast members, several of whom spoke to Army Times but did not wish to be named, expressing concern that they would be seen as challenging Army leadership on the decision. As they anticipated news on their selection in early January, they instead received an IMCOM memo dated Jan. 5 stating the show had been "cancelled effective immediately" and that commands would not need to concern themselves with "logistical considerations" involving the 2016 tour, preparation for which would've begun in early February.
The memo and the email were provided Wednesday to Army Times.
IMCOM and Army Entertainment have not officially announced the cancellation. Online soldier applications for positions with Army Entertainment still listed the show as an option for interested performers as of Wednesday afternoon. A Dec. 19 Facebook post regarding the auditions quoted Army Entertainment producer Tim Higdon as saying the 2016 tour was "off to a great start."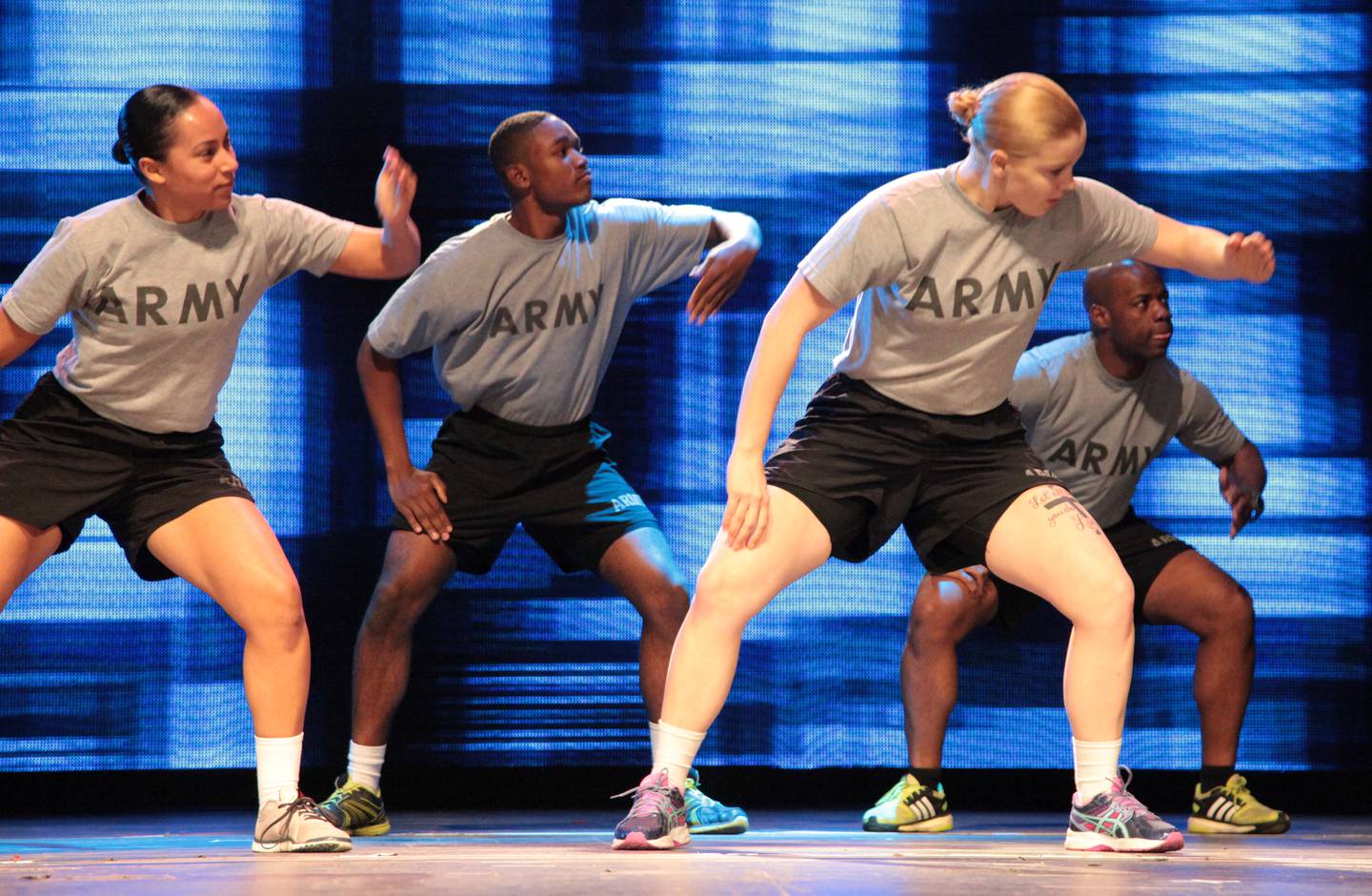 Soldiers from around the world audition for the 2016 Army Soldier Show on Dec. 18 at Joint Base San Antonio, Texas.
Photo Credit: Jessica Ryan/Army
In recent years, the show has touched on post-traumatic stress, military suicides and other sensitive issues related to the Army experience.
"Last year in particular, there was a scene where we tried to depict the feelings of Gold Star Family members," Hurtado said. "I took the time to speak to the family members, we used their words in the show – what they had written, what they had given me. As I stood there with them after the show, they were in tears, thanking me for talking about who they really are."
Performers past and present trace the show's roots beyond 1983, back to shows produced by then-Sgt. Irving Berlin during World War I and soldier-led performances through World War II. Supporters of the program have started a #SaveTheSoldierShow hashtag on social media.
Kevin Lilley is the features editor of Military Times.
Share: