Fans of Sgt. 1st Class Colton Smith may have to wait a month, at least, for his next mixed-martial arts fight, but they can catch a glimpse of him in competition Sunday, battling seven other contestants in a reality-TV show hosted by a fellow Texas-based badass.
Smith taped the episode of "Steve Austin's Broken Skull Challenge" in mid-2015, he said in a Tuesday interview, and can't reveal any results until the show airs on CMT (8 p.m. Eastern). The Fort Hood-based combatives instructor is no stranger to reality television, having earned a UFC contract as the winner of the 16th season of "The Ultimate Fighter," the promotion's long-running recruitment series.
That show came with its own drama, but it lacked the star power of Austin, best known for his "Stone Cold" persona that led pro wrestling through a boom period that began in the late 1990s.
"I wrestled growing up in Iowa," the 28-year-old Smith said. "The real stuff – it didn't get as much publicity. I was never a fan of [the professional version]. But him as a person, you see him on the Internet, you see him do interviews, and he's hilarious. … Off camera, he's pretty much the same person. Very charismatic. Loves the military, which was fitting for me being on the show."
Austin puts contestants through one-one-one outdoor challenges that winnow the field from eight competitors to two. Those participants square off in a final challenge with the winner taking on the "Skullbuster" – an obstacle course where a top time can earn an athlete $10,000. The show is in its third season and is taped in California, but shares its name with Austin's Broken Skull Ranch, which sits near Tilden, Texas, south of San Antonio.
A preview clip for Smith's episode features contestants in the "Drag Race," a modified tug-of-war where challengers are tied together at the waist by a rope. It's not exactly Smith's fitness regimen of choice.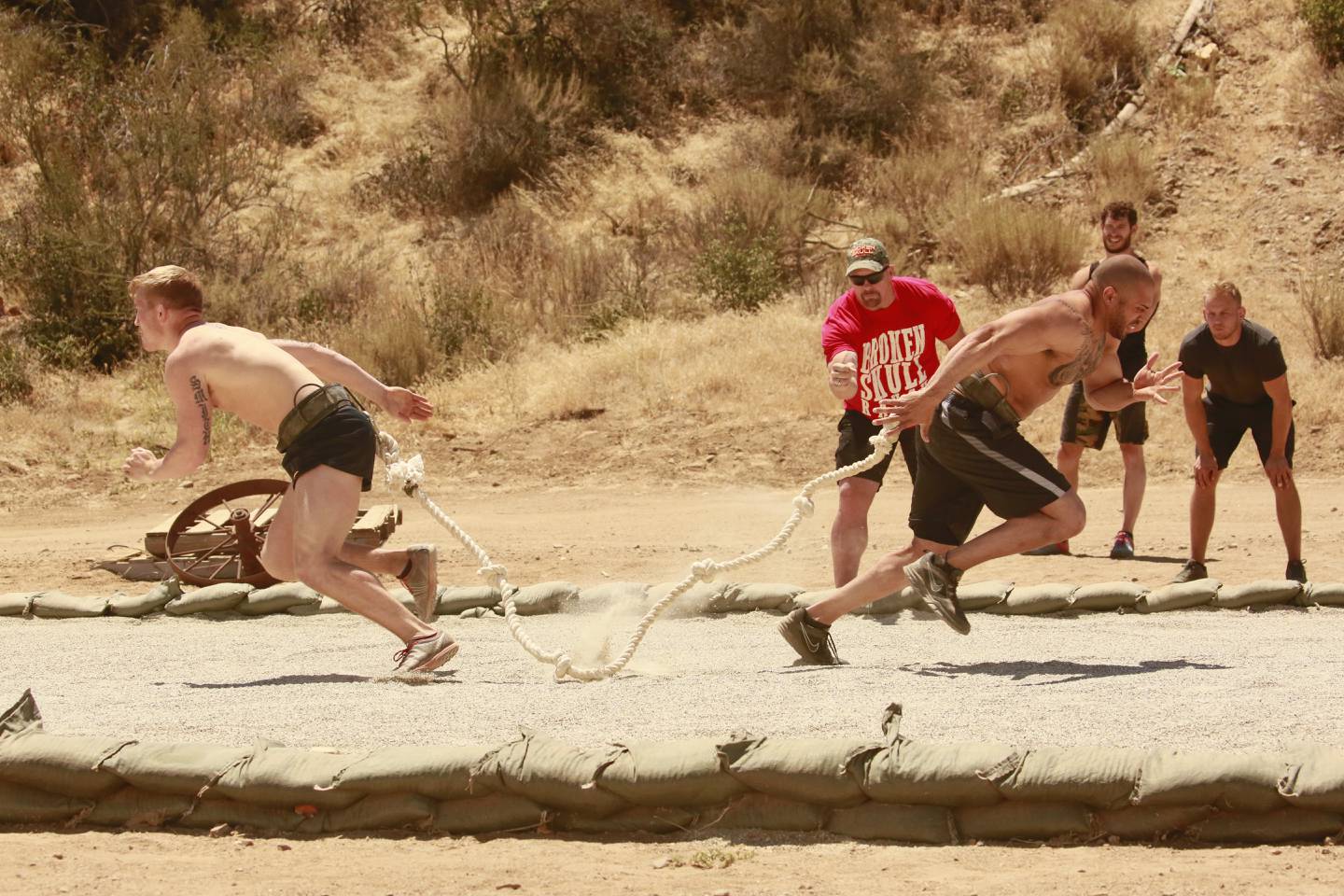 Sgt. 1st Class Colton Smith, left, takes part in the "Drag Race," one of several one-on-one showdowns that make up "Steve Austin's Broken Skull Challenge" on CMT. The show, hosted by the former pro wrestling star, center, is in its third season.
Photo Credit: Courtesy of CMT
That training approach led to an undefeated 2015 in the MMA cage for Smith, who was released by the UFC in mid-2013 after his third straight loss. After two bouts near Fort Hood, Smith earned a unanimous decision win over Washington Nunes da Silva in October in his debut with the World Series of Fighting promotion.
He hopes to fight on the April 2 WSOF show in Las Vegas, which will air on the NBC Sports Network, but no bout has been announced and "duty comes first," he said.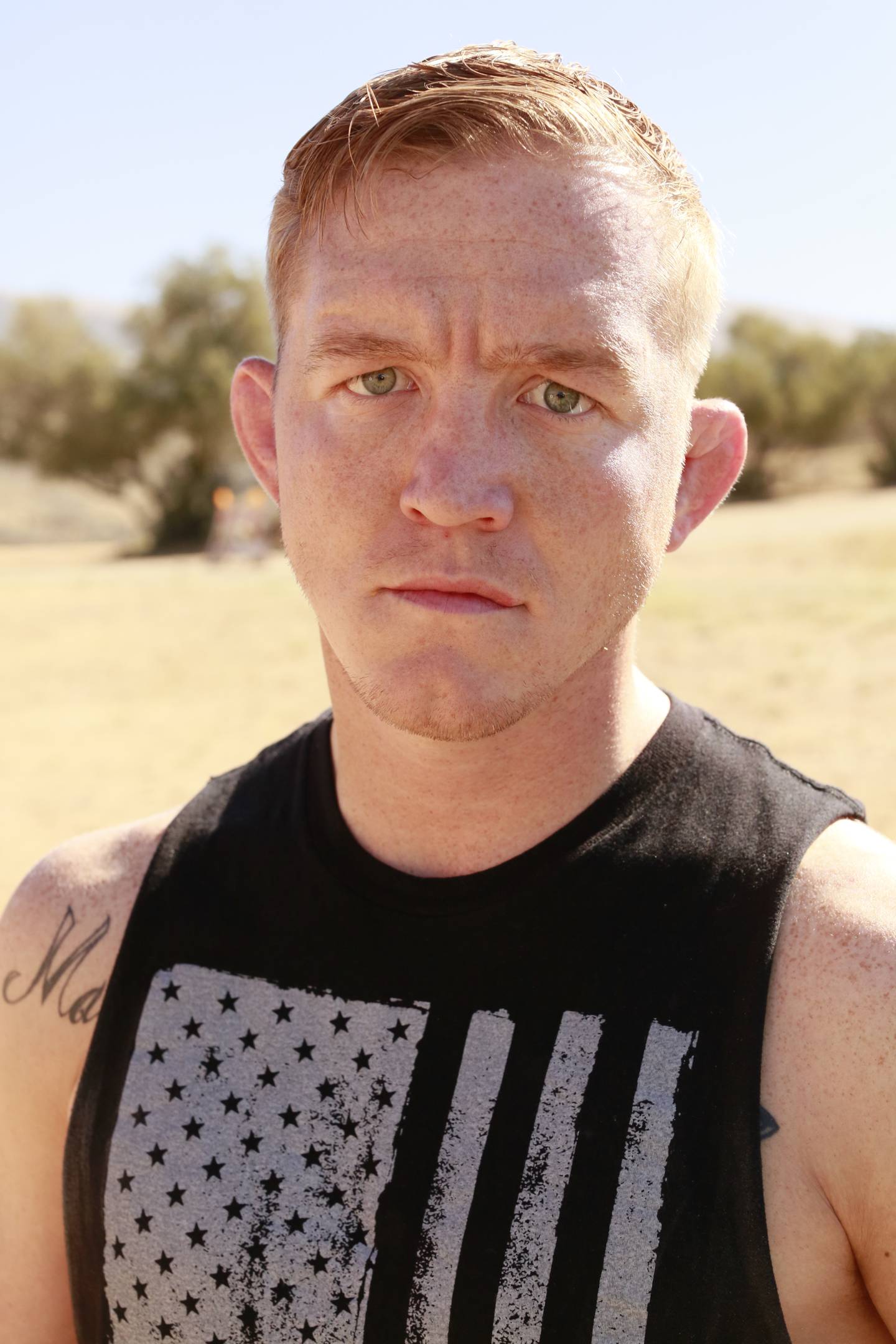 Sgt. 1st Class Colton Smith hopes to be part of the April 2 World Series of Fighting card in Las Vegas.
Photo Credit: Courtesy of CMT
"People ask me all the time, 'How the heck are you able to do this stuff?' Well, I have a firm belief that if you exceed the standard as a soldier, as a commissioned officer, as a noncommissioned officer, there's no reason why your chain of command should not support you in your extracurriculars, or your passions, or your hobbies," Smith said. "I've been straightforward and forthright with my chain of command, no matter who they were, and that seemed to be what worked. … It allowed me to take the risk, to step in the cage, supporting the military as a whole when I step in there."
His command allowed him to take part in the CMT show despite short notice – Smith served as an alternate and had little time to prepare for the competition against workout warriors who may have had a bit of an edge.
"They told me there was going to be weight classes," Smith said. "And I wasn't in fight shape, or anything like that, so I was 188, 190, something like that. I started looking around the room and was like, 'Man, these guys are big.' "
Kevin Lilley is the features editor of Military Times.
Share: