Veterans Affairs officials are delaying the rollout of their new electronic health records system to sites in Michigan amid continued concerns about the safety and reliability of the software, the latest setback for the embattled program.
In a letter to staffers Thursday morning, Laura Ruzick, the regional director for VA operations in Michigan, said that training set to begin next week in anticipation of a June rollout of the Oracle Cerner software will instead be postponed.
"As VA leadership has promised, we will not deploy the new health records system at any facility until we are confident it is ready to deliver for veterans and VA providers," she wrote. "Based on our recent assessments … we have determined that the new system is not yet ready for the planned June deployment in Saginaw."
RELATED
Earlier this year, Ruzick announced a delay in the rollout of the health records software to the Ann Arbor Healthcare System in Michigan as a result of similar system concerns. VA officials did not provide specifics on when any of those deployments will be rescheduled.
The delay is the latest in a series of setbacks for the 10-year, $16 billion health records overhaul project, launched by President Donald Trump in 2017. Only five of the department's 170-plus medical sites have begun using the software, and new deployments have been delayed for months amid concerns with the new system.
In the last few weeks, lawmakers in the House and Senate have introduced a series of legislative proposals to delay future deployments until VA officials can verify that certain patient safety, staff training and software usability standards have been reached.
Several Republican lawmakers have also publicly supported abandoning the project, questioning whether the system can ever be fully functional. VA and Oracle Cerner have insisted that it can work, and that the move is needed to bring veterans' medical files onto the same platform as the Defense Department's records.
On Thursday, House Veterans' Affairs Committee Chairman Mike Bost, R-Ill., and Rep. Matt Rosendale, R-Mont., the chair of the committee's technology panel, called the delay the right decision considering the ongoing problems with the system.
"We applaud the responsible decision not to resume implementing the disastrous Oracle Cerner electronic health record at more VA sites," they said in a joint statement. "It is abundantly clear to us that the Oracle Cerner EHR system is not ready for prime time, and VA is not ready to carry out this project."
RELATED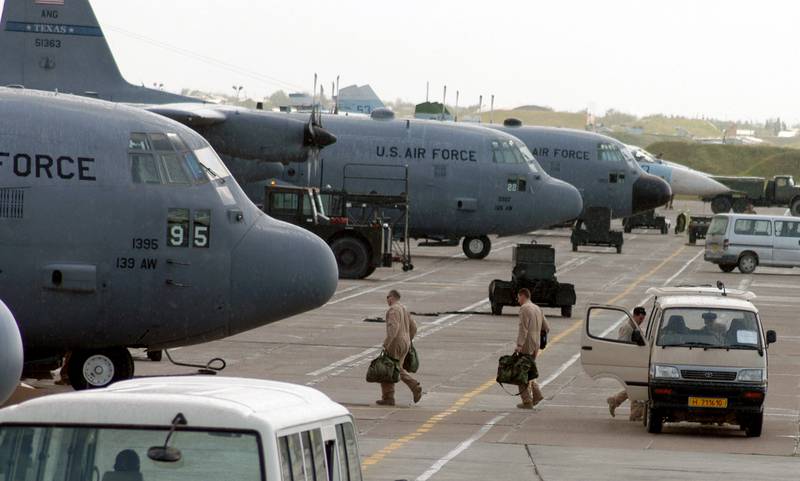 VA officials are currently reviewing their contract with Oracle Cerner on the records system, with an eye towards renewing it for the final five years. During remarks at the War Horse Symposium in Chicago on Thursday, McDonough said that improvements will need to be made in the system before that agreement is finalized.
"I believe strongly that we need a contract with greater accountability, with greater ability to have legit heavyweight experienced trainers working with our healthcare professionals, to make sure that we can make this electronic health record work," he said. "Right now, we don't have that."
Ruzick in her message to staff said that she is "confident that when we do roll out the new system in Saginaw, we will make it a smooth, safe, and positive experience for veterans and staff alike."
Leo covers Congress, Veterans Affairs and the White House for Military Times. He has covered Washington, D.C. since 2004, focusing on military personnel and veterans policies. His work has earned numerous honors, including a 2009 Polk award, a 2010 National Headliner Award, the IAVA Leadership in Journalism award and the VFW News Media award.
Share: