St. Louis Cardinals backup catcher Brayan Pena made headlines last week when he announced plans to join the Army Reserve, but if he wants to get in uniform the Army will have to make an exception for the ball player.
Pena's Cardinals contract, a 2-year, $5 million deals, extends past his 35th birthday, after which he'd be ineligible to enlist without a waiver.
He's told reporters he would work as an ambassador for the military as soon as this coming off-season. He's also mentioned running baseball clinics and talking to the troops.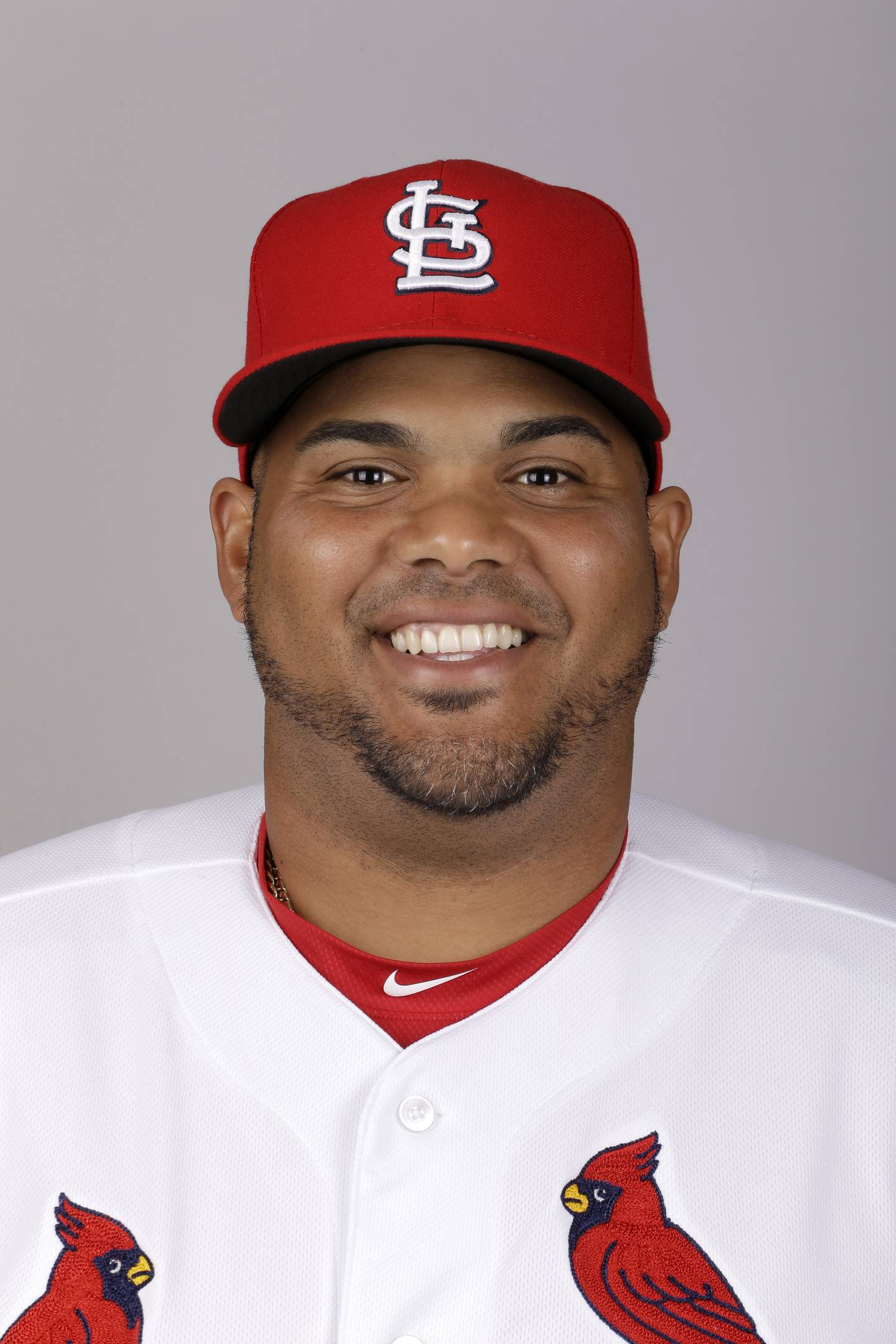 Brayan Pena wants to join the Army Reserve.
Photo Credit: Jeff Roberson/AP
But this all news to Army officials, who could not confirm any of these intentions. Pena, who defected to the United States from Cuba as a teenager and made the majors in 2005, initially responded to a message from Army Times. However, he did not respond to follow-up messages with specific questions.
"We would always welcome people who help us in our endeavor to show people that there are great career opportunities in the Army," said Brian Sutton, spokesman for U.S. Army Recruiting Command. "It's always nice when you have someone who is influential in their little part of the world; maybe baseball and sports fans don't know what the Army has to offer."
Pena made the announcement on Twitter before clarifying that while he said he'd be "joining the Army Reserve," he couldn't technically enlist yet. He said when he was done playing ball he "can make it official," according to the Associated Press.
During a July 5 interview, Pena indicated he'd been in contact with a recruiting center in Orlando, and Pena said that he had gotten a phone call he'd been waiting "for a long time" to receive.
"They apologized because it's been a long week due to the Fourth of July. Early in the morning I got the call, and I was really excited to share it with everybody," Pena told reporters in an interview posted to MLB.com. "It's time for me to give something back to this great country. It's not something where I just woke up and did it. I've given it some thought and some research. I'm very excited. It's an honor for me."
In January Pena wrote and published a detailed story about his defection at the age of 16 in The Players' Tribune. In 1999, the 16-year-old was playing for the Cuban 18-and-under national team and competing in the Pan-American Games in Caracas, Venezuela. He said he escaped through a bathroom window with a security guard waiting outside. Pena said he then ran to a the waiting car of a friend who had told Pena he could get him to Costa Rica. A year later, he was drafted by the Atlanta Braves. He became a citizen in 2008, according to MLB.com.
Pena just went back onto the disabled list with a knee injury; the knee has limited him to four games (two starts) this year. He's served mostly as a backup catcher during 12 Major League seasons with the Braves, Royals, Tigers, Reds and Cardinals. He has a career .259 batting average in more than 1,800 big-league at bats.
Share: