The Army is expanding opportunities for soldiers to participate in its Career Intermission Pilot Program, according to a new directive from the secretary of the Army.

Congress authorized the program in 2009 as a retention incentive for all the services, which were given the option to offer it.

Originally, the Army's version of the program was limited to no more than 20 officers and 20 enlisted soldiers each calendar year.

Under the new directive, prompted by the latest defense authorization bill, the Army removes those limits and no longer renders soldiers ineligible if they haven't completed their initial active-duty obligation, enlistment period or service obligation for a retention bonus, according to the Army.

Soldiers will be selected for the program based on demonstrated performance, future potential and the justification of need for the intermission, officials said.

The Career Intermission Pilot Program came into being largely because the Navy was experiencing "considerable" trouble retaining female sailors, personnel officials said.

Between 2003 and 2008, multiple studies on retention among the Navy's surface warfare officer community pointed to an "inability to address personal and family needs, especially among female service members," officials said at the time.

The studies also showed that these reasons — starting a family, dealing with chronically ill relatives, and so on — were primary factors in whether these officers continued their careers.


The program steadily gained in popularity with the Navy Department, which viewed it as a potential major retention incentive for top-quality sailors and Marines.
The Army was slower to offer the program, because at the time the service was trying to grow and was not supportive of any program that would draw, even temporarily, quality troops from the active-duty force, officials said.
Army program
The Army launched its version of the program in 2014, allowing soldiers to take a break of up to three years to pursue personal or professional goals.
However, the program has struggled to gain popularity among troops, who may worry about how taking a three-year break may impact their careers.
Since 2014, 14 soldiers have entered the program — three officers and 11 enlisted. One officer and two enlisted personnel have returned to active duty, leaving 11 soldiers in the Career Intermission Pilot Program, according to the Army G-1.
Reasons for signing up could include education enrollment, time to care for aging parents or even to align assignment cycles as members of the Married Army Couples Program.
Soldiers could even use the time to see the world or complete other personal adventure goals.
When the Army pilot was offered for the first time in 2014, the service approved nine of 10 applicants.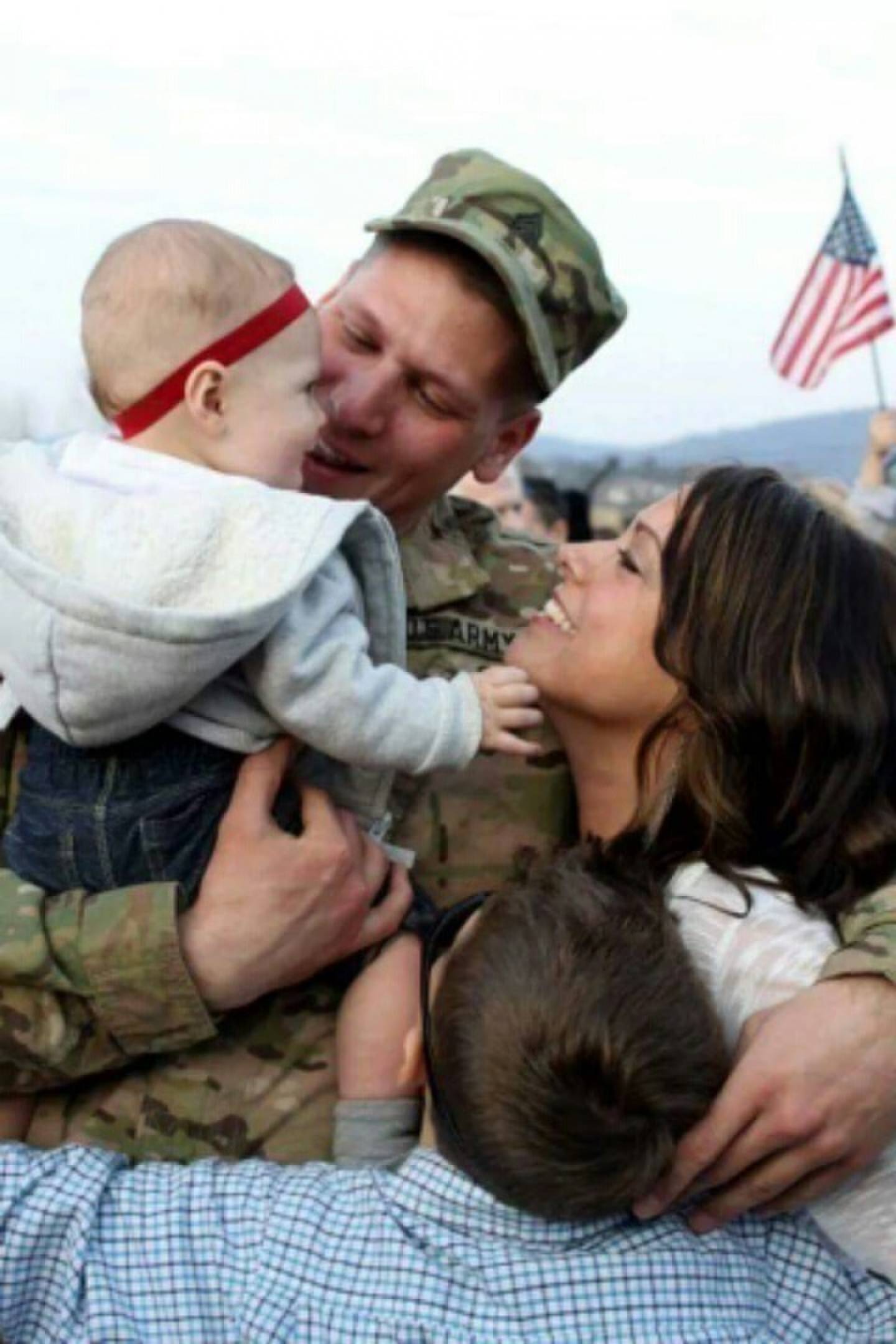 Sgt. Terry Speck, a medic with the 854th Engineer Battalion, reunites with his family after returning from a deployment. Some soldiers cite family reasons when applying for the Career Intermission Pilot Program.
Photo Credit: Courtesy photo via Army
How it works
Soldiers who are selected must serve in the Individual Ready Reserve while they participate in the program.
During their period of career intermission, these soldiers will not be required to attend drills or participate in other military activities. They also are excluded from promotion consideration during this time, and their IRR time will not count toward retirement eligibility or computation of retired pay.
Upon completion of the intermission, soldiers will return to active service where they will regain promotion eligibility and resume the professional development track of assignments and schooling for their specialty and rank.
When an officer returns to active duty, his or her date of rank will be adjusted forward. Enlisted soldiers become eligible for promotion by reason of time in grade.
Those in the program will receive a pay stipend equal to 1/15th of their military base pay. They also will keep military medical benefits for themselves and their family members.
Participants must also serve two months on active duty for every month spent in the Career Intermission Pilot Program, according to the directive.
Any special or incentive pay or bonus will be suspended until the soldier returns to active duty.
Applications may be submitted to Human Resources Command on an open enrollment basis for review and consideration by a selection panel.

Charlsy Panzino covers the Guard and Reserve, training, technology, operations and features for Army Times and Air Force Times. Email her at cpanzino@militarytimes.com.  

Charlsy is a Reporter and Engagement Manager for Military Times. Email her at cpanzino@militarytimes.com.
Share: