The handgun that will replace the M9 sidearm that soldiers have carried for more than 30 years will be rolling out to units in 2018.
The Modular Handgun System, or M17, a military version of the Sig Sauer P320 9mm handgun, was delivered to soldiers with the 101st Airborne Division at Fort Campbell, Kentucky in November.
Soldiers with the 1st Security Force Assistance Brigade at Fort Benning, Georgia, were next on the list to receive the new handgun, according to Army officials.
RELATED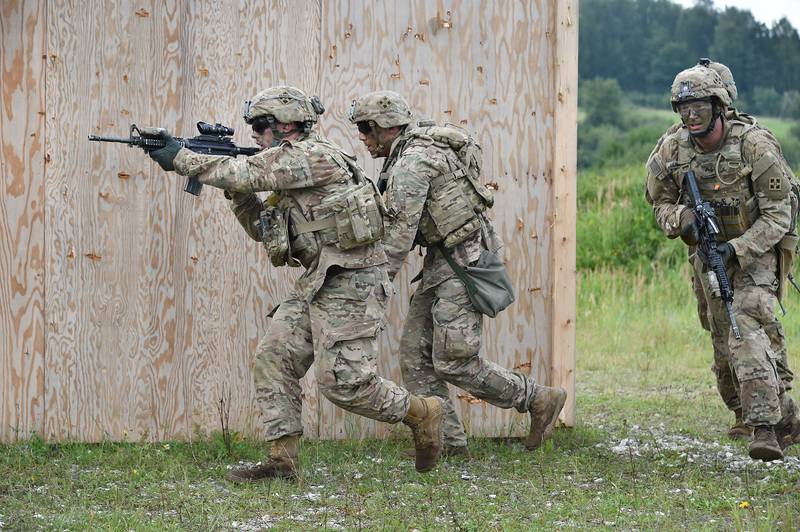 Sig Sauer won the 10-year, $580 million contract in 2017 and is scheduled to produce 195,000 pistols for the Army.
The civilian version of the handgun was first released in 2014. It is a polymer striker-fired pistol with interchangeable grip modules that can be adjusted in frame size.
The pistol can be adapted to shoot 9mm, .357 SIG and .40 caliber but the Army has selected 9mm for now.
The Army is buying both a full size and compact version of the pistol to be issued depending upon mission requirements.
The pistols have standard and extended capacity magazines and all pistol variants can be configured to use suppressors.
Todd South has written about crime, courts, government and the military for multiple publications since 2004 and was named a 2014 Pulitzer finalist for a co-written project on witness intimidation. Todd is a Marine veteran of the Iraq War.
Share: