Fort Belvoir, Virginia — A trained Army special victims prosecutor chose to defer entering a plea Thursday at his arraignment on six charges of sexual assault and battery.
Capt. Scott Hockenberry, through an attorney, opted to defer entering a plea in the first hearing of his impending court-martial.
A judge will set a deadline for that plea and schedule a trial for a later date, according to Lauren Poindexter, a spokeswoman for Military District Washington.
Hockenberry faces three counts of forcible intercourse and three counts of assault consummated by battery, for allegedly choking, slapping and holding a knife against the throat of a former lover.
The charges stem from the summer of 2016, when Hockenberry and another Army attorney based at Fort Sill, Oklahoma, entered into a consensual sexual relationship, characterized by domination-submission and violently themed role play.
The relationship went sour, according to the accuser, when he began breaking their rules.
Hockenberry's defense has argued that the conduct was consensual and that the accused went to Army Criminal Investigative Command after finding out the "breadth and depth" of Hockenberry's concurrent relationships with other women.
But according to the prosecution, the defendant admitted to the accuser in a recorded phone call that he knew he had gone too far.
RELATED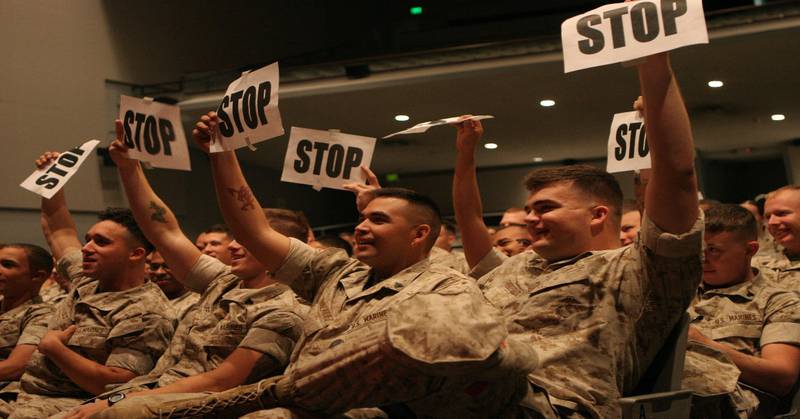 Through a multi-day Article 32 hearing in late 2017 and early 2018, Hockenberry's defense presented several character statements from former girlfriends and lovers testifying to Hockenberry's respectful treatment of women, while arguing that the accuser — a trained martial artist — is physically capable of fighting off potential attacks.
"Being a strong, smart person does not make you immune from being the victim of a crime," prosecutor Lt. Col. Carol Brewer said in January, adding that the accuser reported feeling threatened by Hockenberry on multiple instances, not only those that led to the accuser reporting criminal behavior.

Meghann Myers is the Pentagon bureau chief at Military Times. She covers operations, policy, personnel, leadership and other issues affecting service members. Follow on Twitter @Meghann_MT
Share: