Marines and soldiers trucked and stomped through snow drifts, practicing basic patrolling and survival skills, while sailors, Coast Guardsmen and airmen planned air and maritime defense for the nation's northernmost state during an exercise this month.
Arctic Edge included 1,500 service members from 20 units, and it aimed to get service members from each branch working in the cold, demanding arctic environment across more than 1.5 million available acres, said Air Force Lt. Gen. Ken Wilsbach, head of U.S. Northern Command's Alaskan Command.
The exercise is conducted every other year. This year, training began on March 12, and the entire exercise is planned to conclude next week.
The last time it was held, the focus was on responding to natural disasters, said Army Lt. Col. Joshua Gaspard, chief of joint training and readiness for Alaskan Command.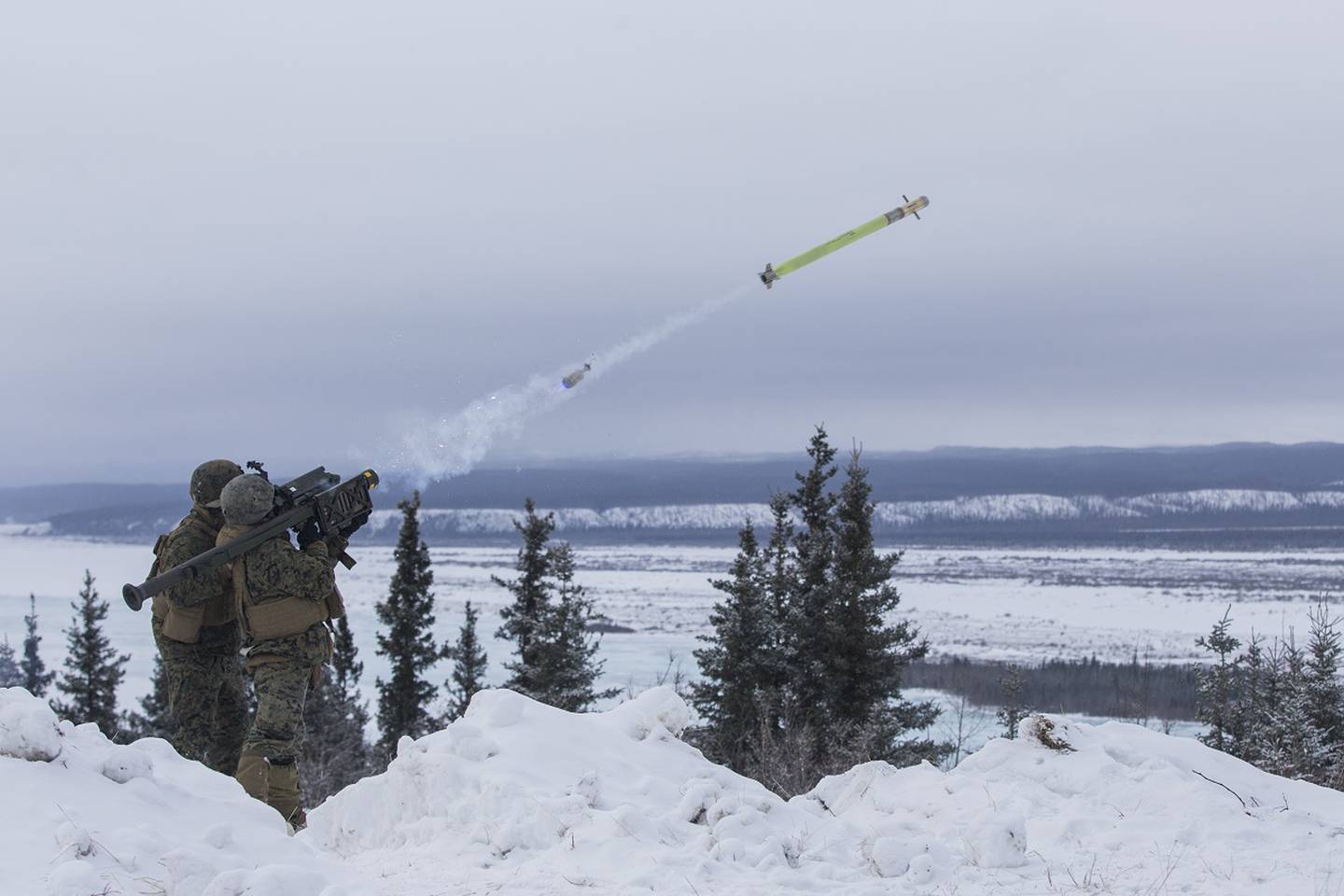 This year's focus was on homeland defense of the "Last Frontier State," Gaspard said.
Much of the work included live fires, and survival and maneuver training, the lieutenant colonel said. A Navy and Coast Guard team focused on mine warfare planning for maritime defense in the southern section near Juneau, Alaska.
Much of the training has been held at the Joint Pacific Alaska Range Complex and the Long-Range Radar System sites in Alaska.
Gaspard did not discuss adversaries nor scenarios, but in recent congressional testimony, senators quizzed the top NATO commander, U.S. Army Gen. Curtis Scaparrotti about Russian efforts in the arctic.
The Russian military is refitting bases in the Arctic Circle and continues work on advanced ice-breaking ships, leading strategists to argue that the region is becoming militarized.
An unidentified Navy captain with Special Operations Command, who spoke along with Gaspard to media about the exercise, said that Colorado-based SOCOM units participated, working on special operations forces and conventional forces integration.
They also tested communications and survival gear in the arctic climate, which hadn't yet been done with that gear, the captain said. He declined to disclose specifics about the equipment.
Todd South has written about crime, courts, government and the military for multiple publications since 2004 and was named a 2014 Pulitzer finalist for a co-written project on witness intimidation. Todd is a Marine veteran of the Iraq War.
Share: