Fifty teams formed up before dawn on Friday to begin the Army's Best Ranger competition, many of them from the usual suspects: the 75th Ranger Regiment, the Airborne and Ranger Training Brigade and various infantry divisions.
But there are also some new unit patches in the mix this year, including the Cyber Protection Brigade and the Coast Guard.
"It's almost something we've always wanted to do," Capt. Tim Graziano said of his competition partner, Capt. Dennis Caserza, in a Thursday phone interview. "Both of us are former infantry officers, we knew about the competition immediately after graduating Ranger school."
Graziano, who earned his Ranger tab in 2012, is now a company commander with the Cyber Training Battalion, while Caserza earned his tab in 2011 and is assigned to 1st Battalion, Cyber Protection Brigade.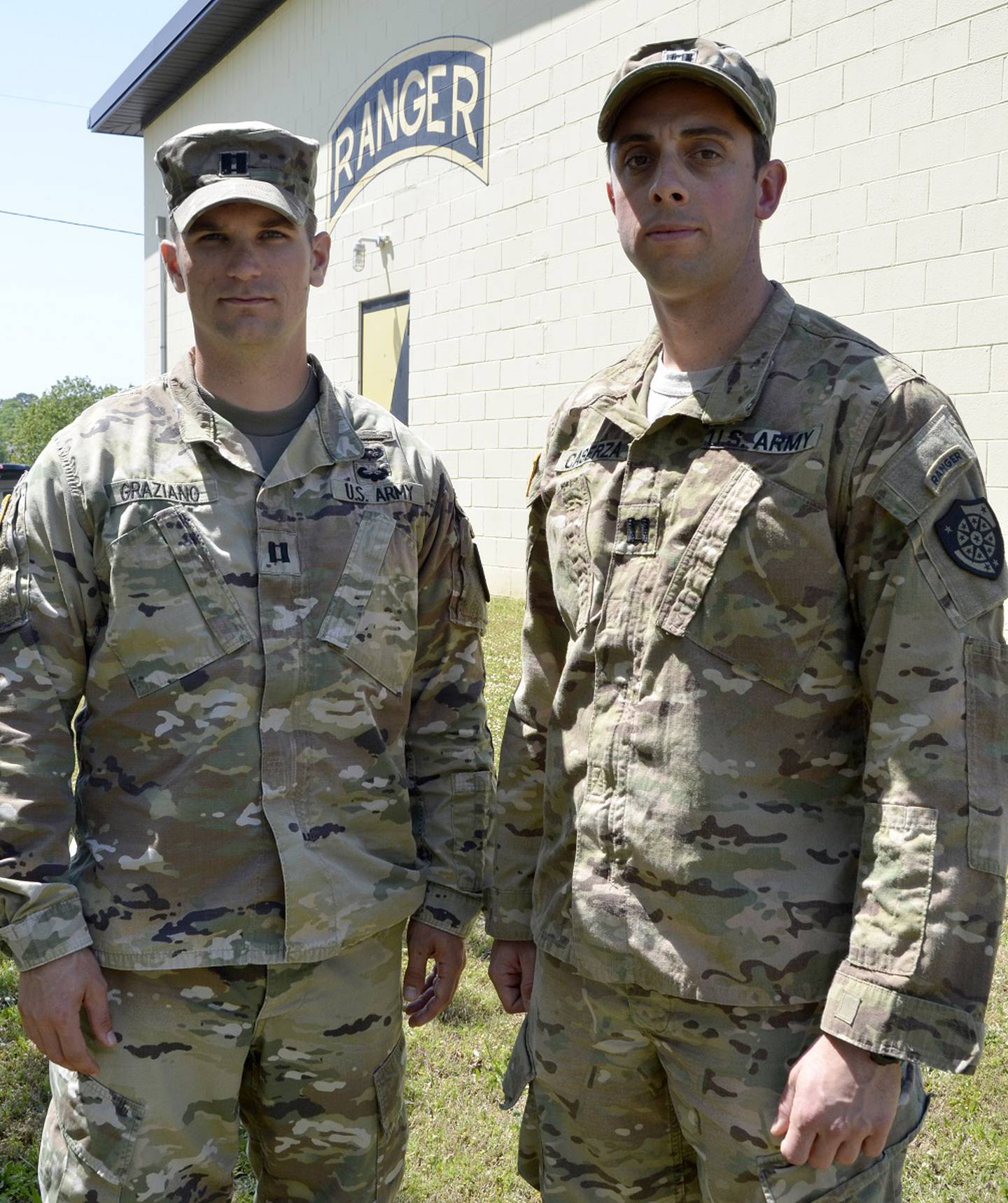 They're one of 50 teams competing this year in a field that includes another first, a pair of Coast Guard E-5s who are prior Army, ARTB commander Col. Douglas Vincent told Army Times on Thursday.
"This year we scaled back on ARTB allocations and the 75th to make room for the cyber team," he said.

Best Ranger is open to any service member who has graduated Ranger school, including international troops. Colombia, Brazil and Canada were all invited this year, Vincent said, but their schedules wouldn't allow them to participate.
"The broader the field, the more interesting the competition is," he said.

Caserza and Graziano, both based at Fort Gordon, Georgia, first got the idea to put a team together for 2017, Caserza said, but time didn't allow. So last summer, they recommitted and began a months-long training regime they fit in around their regular work schedules.
They put together daily workouts and met in the morning and afternoon, he said, but time was still tight.
"Some days we just texted each other the workout that we did, and tried to beat each other," he added.
Despite their infantry backgrounds, cyber is still not a career track where you'd expect to find the toughest in the Army.
"That was one of our motivators for wanting to do the competition in the first place," Graziano said. "To kind of show cyber soldiers in our units and formations that they can compete, and go to Ranger school and go to airborne school and do these type of things. And two, to show that cyber guys are not just a bunch of nerds behind keyboards who don't have the resiliency or the fortitude to make it through tough challenges."
Physically, he said, the cyber team feels up to the challenge. The only hitch might be on some of the weapons events.
"We feel pretty cautiously optimistic about our physical conditioning," Graziano said. "But the shooting events are worth a lot, and that's something that Dennis alluded to, with our work schedules, we didn't have a lot of time to get out to ranges. We will be at somewhat of a disadvantage, at least, with the shooting."
New and different
It's unusual that a team would know just how much shooting events are worth, in fact, because Best Ranger scoring has historically been kept secret.
But this year, Vincent said, competitors will be able to build strategy based on which events are worth more.
"We're all about transparency, so we let the competitors know the weight of each event— what it's worth — so they can surge and rest as required, where they want to," he said.

The idea isn't to make things easier, he said, but to remove the possibility of cheating.
"At times there was always the potential perception that if various events were worth more than other events, and no one knew about them except the brigade headquarters, then there is the risk of them being leaked only to the ARTB teams, which would give an unfair advantage," he said.
There are other more noticeable updates to this year's competition, as the mix of events and requirements changes every year.
The first buddy run is up to 8 miles from 5, and the road march is up to 17 from 15. In total, Vincent said, teams are looking at 65 miles-plus of movements.
"It's more physically demanding this year than last year," he said.
RELATED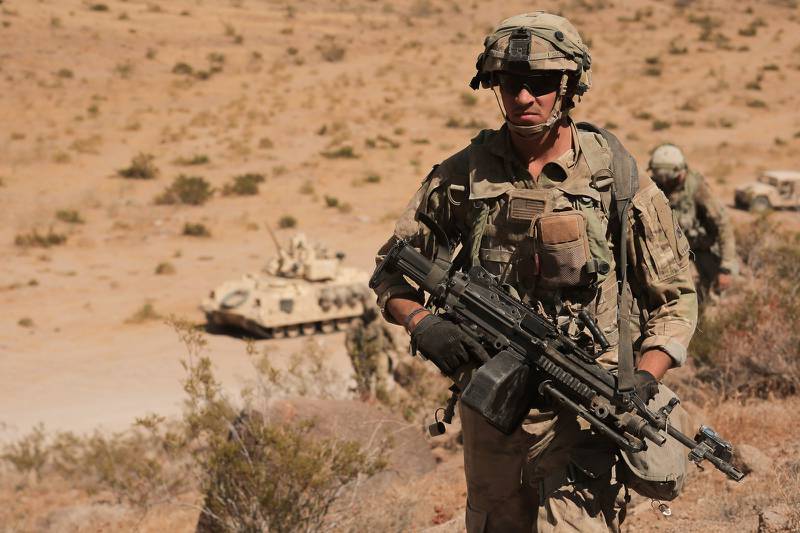 And rather than one cut, Fort Benning spokesman Ben Garrett told Army Times, there will be two: From 50 teams to 24 after the first march on Friday, then again down to 16 teams on Sunday.
Those Sunday events are also more heavily weighted, Vincent added, requiring the final teams to keep their momentum going and allowing for come-from-behind victories.
"Nobody likes to watch a 57-to-nothing blowout on the football field," he said.

And spectators are an important consideration, he added. If no one watches, the competition happens in a vacuum, and they lose the opportunity to promote the power and skills of Ranger graduates — just 1 percent of the Defense Department.
"I want the person who has no relatives in the military, the person who's sitting at home on their couch — who thinks American ninja warriors are athletes — I want them to see the caliber of physical specimens that they have in the U.S. military, that are training not necessarily for Best Ranger, but to keep them safe at night," he said.
Meghann Myers is the Pentagon bureau chief at Military Times. She covers operations, policy, personnel, leadership and other issues affecting service members. Follow on Twitter @Meghann_MT
Share: