About three months into a maiden deployment for the 1st Security Force Assistance Brigade, advisers have saved a wounded Afghan soldier's life, helped local forces stomp out an insurgent attack and more, the brigade's commander told reporters on Wednesday.
The adviser brigade has embedded with 26 Afghan army kandaks ― battalion-sized formations ― across all of the NATO-led regions of the country, Col. Scott Jackson said in a teleconference from downrange.
"Simply put, the goal is to make our partners better in every measurable way," he said.

SFAB soldiers haven't come under any direct fire, he said, but they have been able to make critical contributions, on top of training and teaching the Afghan National Army and Afghan National Police how to combat an insurgency.
During an early meeting with his assigned kandak, part of the Afghan unit came under enemy attack, prompting combat adviser team leader Capt. Jordan Smiley to call for back-up.
"In the minutes that followed, Jordan directed and employed U.S. Army helicopters to enable the Afghan military to maneuver, killing three insurgents in the engagement," Jackson said.
Elsewhere, an SFAB medic responded to a call for help following an insurgent attack, after the local unit had exhausted its medical capabilities.
"Staff Sgt. [Bobby] Cook saved that soldier, and in doing so, established a personal relationship that cannot be broken," Jackson said.
The SFAB has also found itself safe from green-on-blue attacks, in some cases thanks to the Afghan troops themselves, who have passed along intelligence about potential insider threats.
"They have been proactively taking care of their own problems," Jackson said. "... at the same time they say they have a concern about this guy, they've already taken care of it."
Despite that close cooperation, Jackson said, his soldiers have actually spent less time outside the wire than they had planned.
During the unit's Joint Readiness Training Center rotation, they spent much of their time on the most hands-on end of the advising spectrum, accompanying local forces on patrols to key leader engagements and on high-value target missions.
But once deployed, they haven't needed to be so involved.
RELATED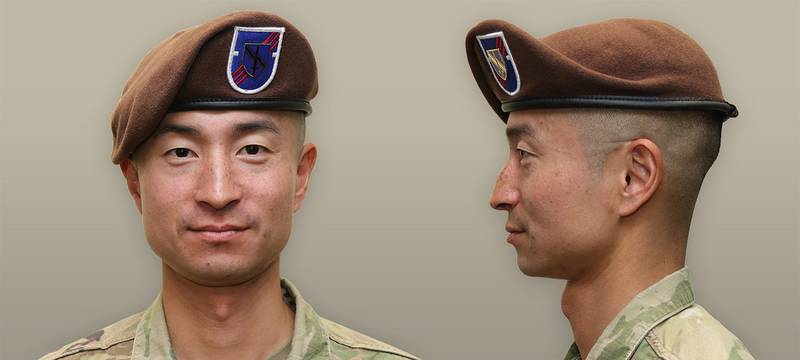 "What we found here in Afghanistan is that's not always necessary," Jackson said. "What we've learned and the adjustment we've made is sort of a mental shift of, 'Hey, we're not getting stuck on going outside the wire.' "
The 1st SFAB still has about six months left on their deployment, as the 2nd SFAB, stood up earlier this year at Fort Bragg, North Carolina, prepares for its first trip overseas.
His brigade's mission is to leave their Afghan partners better than they found them, Jackson said, but for the Afghans, the mid-term goal is to secure the country ahead of October elections.
"When we leave, our partners will be more technically and tactically capable more offensive minded more self sustaining and deserving of the trust of the Afghan people," he said.
Meghann Myers is the Pentagon bureau chief at Military Times. She covers operations, policy, personnel, leadership and other issues affecting service members.
Share: