There's probably no place in the Army where new initiatives, from cross functional teams prioritizing modernization to testing new equipment and concepts, is busier than the Maneuver Center of Excellence.
That's partly why the center's most recent annual warfighter conference focused its theme on "sharpening our craft."
Maj. Gen. Gary Brito took over command about six months ago, and it's definitely been a busy six months from day one.
In a recent interview with Army Times, Brito laid out some of the recent conference items that will guide work at the center over the next year and beyond.
Brito sees the conference as a way to lay out what the center and other entities at Fort Benning, Georgia are doing for the maneuver force, which has first- and second-order effects on nearly every piece of combat arms.
For more coverage from the AUSA annual meeting, click here.
At a strategic level, conference participants are already incorporating elements of the Multi-Domain Operations concepts being developed and tested by a pilot task force with Army Training and Doctrine Command.
The MDO is driving how soldiers at nearly all levels from division to squad, will fight in future conflict, dealing with challenges deeper than simply air, land and sea but also navigating the obstacles and exploiting advantages against adversaries in cyber, space and the electronic warfare environment.
RELATED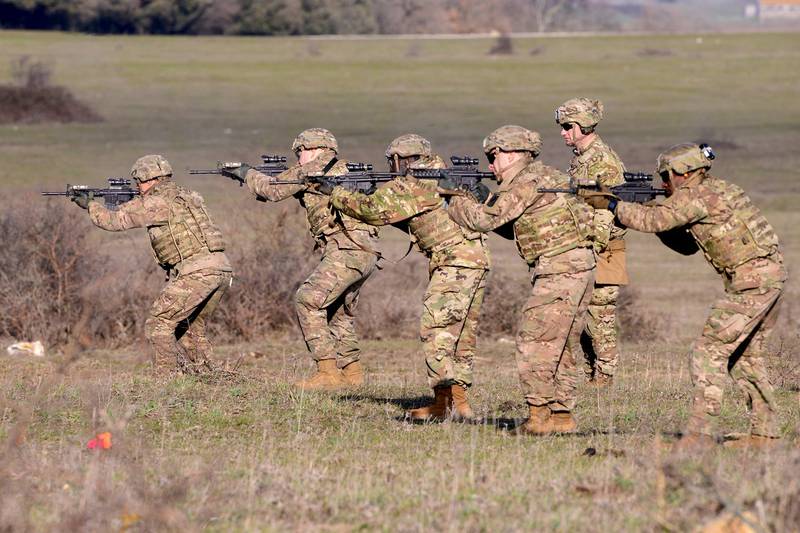 The Center formerly housed two of the major CFT initiatives – soldier lethality and the Next Generation Combat Vehicle. Soldier lethality remains at Benning, with a deep focus from leaders at the Infantry School. But the vehicle priority has shifted to the Army's Tank Automotive Research Development and Engineering Center in Detroit, Michigan.
But engineering development will continue to be closely coordinated with maneuver needs as the CFT makes progress on the new vehicle and how it will operate within the formations.
The conference emphasized a variety of training methods and linking those at Benning with what the division and brigade commanders need both at home station through the development of advanced Synthetic Training Environments, or simulations technology.
Another vital link in that chain includes what units face and how they prepare for large-scale training events such as those at the Combat Training Centers at Fort Irwin, California and Fort Polk, Louisiana.
Brito sees a "connection between all three" that begins at MCOE. From Field grade officers to sergeants to privates conducting their initial training, they all draw from what the center teaches.
Todd South has written about crime, courts, government and the military for multiple publications since 2004 and was named a 2014 Pulitzer finalist for a co-written project on witness intimidation. Todd is a Marine veteran of the Iraq War.
Share: