The Army on Tuesday released the name of the soldier killed last weekend in an off-duty shooting incident on Fort Campbell, Kentucky.
Sgt. Brittney Niecol Silvers, of Jacksonville, Florida, died about 10 p.m. Sunday.
Silvers' estranged husband, Victor Silvers, was arrested and is due in court on Thursday to face murder, domestic violence and other charges, the Associated Press reported on Wednesday.
A domestic violence protective order forbade Silvers from possessing a firearm and required that he stay at least 300 feet away from his wife.
The incident caused Fort Campbell to lock down all its gates for about an hour Sunday night.
Silvers was an automated logistical specialist in the 101st Airborne Division's 101st Combat Aviation Brigade. She joined the Army in 2011 and completed training at Fort Jackson, South Carolina and Fort Lee, Virginia. She served for several years at Fort Hood, Texas, before arriving to Fort Campbell in 2016, officials said.
Her awards and decorations include the Army Achievement Medal with one oak leaf cluster, the Army Good Conduct Medal with one oak leaf cluster, the National Defense Service Medal and the Global War on Terrorism Medal.
She was posthumously promoted to sergeant and awarded the Army Commendation Medal.
RELATED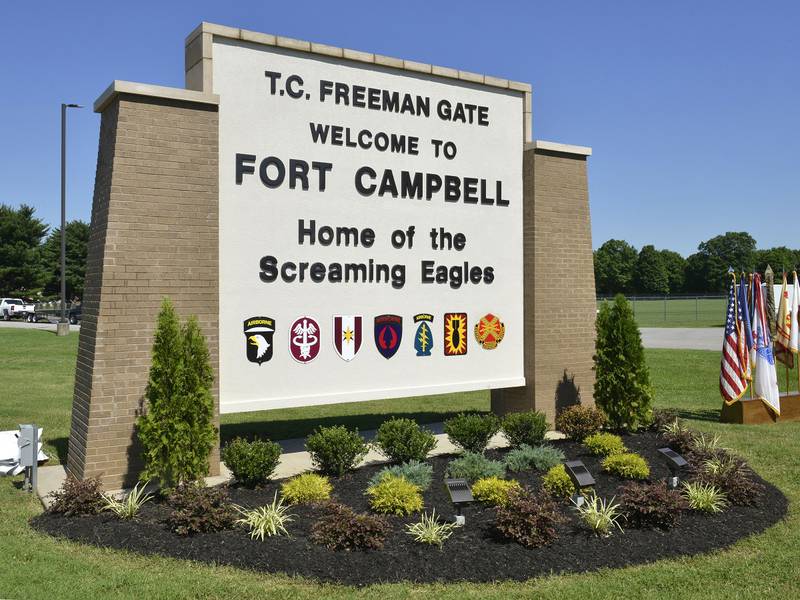 "The 101st Combat Aviation Brigade has lost an incredibly valued member of the Destiny team. We continue to pray for her family and friends during this difficult time," said Lt. Col. Cayton Johnson, commander of the 101st Combat Aviation Brigade (Rear), in a statement. "We request that everyone respect the privacy of her family as they grieve this tragic loss."
The incident is under investigation by U.S. Army Criminal Investigation Command and the FBI.
Michelle Tan is the editor of Army Times and Air Force Times. She has covered the military for Military Times since 2005, and has embedded with U.S. troops in Iraq, Afghanistan, Kuwait, Haiti, Gabon and the Horn of Africa.
Share: