The civilian defense attorney for an Army Green Beret major charged with murder in the 2010 death of an alleged Afghan bombmaker is claiming that the military's "secretive" prosecution is denying his client his constitutional rights.
Phillip Stackhouse is representing Maj. Mathew Golsteyn in his murder trial scheduled for Dec. 2. In a release issued by Stackhouse this week following an evidentiary hearing for his client, the attorney wrote that evidence being kept secret or classified is both a violation of the major's "right to equal access of evidence and witnesses" and is denying him his right to confront witnesses against him.
That claim in part stems from a ruling Monday that prosecutors and defense attorneys will be allowed to travel to Afghanistan to interview witnesses, primarily family members, of the deceased alleged bombmaker named Rasoul, who Golsteyn killed in 2010.
RELATED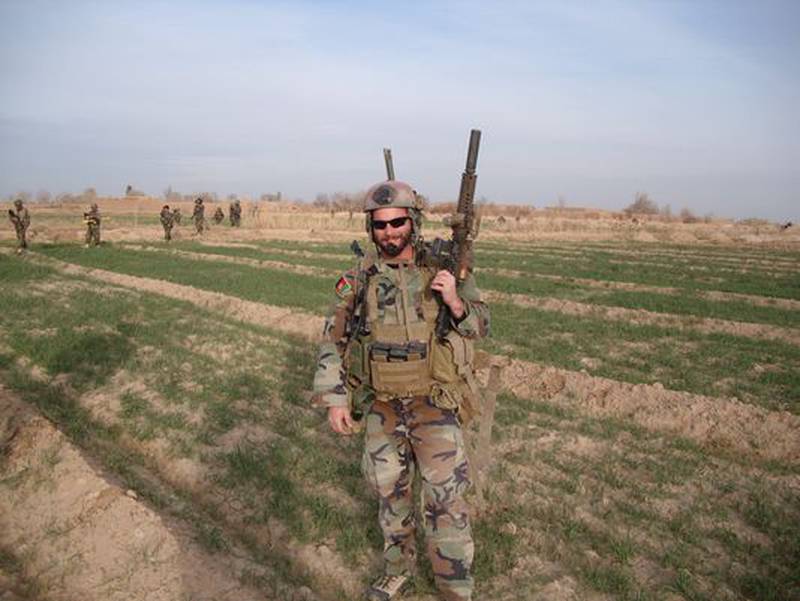 U.S. Army Special Operations Command spokesman Lt. Col. Loren Bymer responded to a request for comment by Army Times with a brief email statement:
"U.S. Army Special Operations Command does not litigate cases in the media. As such, USASOC will present the facts concerning this court martial, as with every court-martial, in a courtroom," he wrote. "Trials involve a number of procedural requirements, and USASOC will continue to comply with all rules of evidence and procedure, as well as all applicable law and regulation. Maj. Golsteyn continues to have access to legal counsel just as every other soldier, and continues to be presumed innocent."
In the Monday hearing, Army prosecutors told the judge they would show that Rasoul was a poor farmer, uneducated, lacking the skills for bomb making and was not connected to the Taliban.
But military defense attorney Capt. Nina Hillner objected in the hearing, saying the evidence showed that Rasoul's brother was a member of the Taliban.
The major does not deny killing the man but has told Army Times that the killing was justified under the law of armed conflict and it unfolded after the man was identified as a Taliban bombmaker by a local village elder. That same elder then feared for his life if the man retaliated after he was released from Afghan custody shortly after his detention.
In the release, Stackhouse also writes that his client participated in Operation Moshtarak, a campaign to liberate Marjah, a Helmand province town then controlled by Taliban forces.
During the operation, a bomb killed two Marines on Golsteyn's team. Rasoul was then "located, questioned, and later killed on the battlefield as he returned to conduct operations against U.S. Forces," Stackhouse wrote.
"Imagine being charged with murder and not being able to face your accuser or see evidence that may be used against you," Stackhouse said. "In every respect, Maj. Golsteyn's due process rights have been abused: the right to counsel, the right to a speedy trial, and the right to confront witnesses. The lack of accountability and secrecy by the Army prosecutors is astonishing. In the meantime, Maj. Golsteyn and his family live with constant uncertainty and in fear of this runaway prosecution."
Also in his release, Stackhouse focuses on efforts of government prosecutors Maj. Joe Morman and Maj. Brent Goodwin to conduct depositions of "so-called 'new' Afghan witnesses" nearly a decade after the original incident.
The attorney also claims that the CIA is now putting previously unclassified materials under classified status and that his client was not allowed access to members of his legal team since he was charged in December 2018.
And he points to the prosecution of a former lead investigator in the case, Sgt. 1st Class Mark A. Delacruz, who pleaded guilty earlier this year to two specifications of violating Article 107, false official statement and three specifications of violating Article 134, wearing of unauthorized insignia, badges and ribbons.
Delacruz wore the following items, none of which he earned: Air Assault Badge, Pathfinder Badge and Purple Heart medal. The sergeant first class also falsely submitted the Purple Heart in his military file for an E-7 and above promotion board.
Army investigators only looked into the incident after the deployment when they were contacted by CIA officials who'd recently interviewed the major for a potential job.
Those investigators later conveyed that through select information that was provided by the CIA they learned that during the interview Golsteyn recounted killing the alleged bombmaker and that he and two other soldiers retrieved the body and put it in a burn pit on the base.
Golsteyn denies the Army investigator's characterization of the interview and the incident and told Army Times that the investigators misconstrued what was said.
Following the initial investigation, an Army board of inquiry found Golsteyn had committed conduct unbecoming of an officer and recommended his discharge but did not recommend criminal charges.
Separately, during the deployment, Golsteyn was awarded the Silver Star medal, which was being reviewed for an upgrade to the Distinguished Service Cross, the nation's second highest valor award.
However, following the accusations and board of inquiry, the Army rescinded the Silver Star medal and stripped him of his Special Forces tab.
At that point, Golsteyn entered a kind of in-between status, with his name on the roster but having resumed his civilian life with a job in the Washington, D.C., area.
He was charged in December 2018 and recalled to duty. The major has been stationed at Fort Bragg since that time.
Shortly after his charging, President Donald Trump tweeted that he would review Golsteyn's case:
"At the request of many, I will be reviewing the case of a 'U.S. Military hero,' Major Matt Golsteyn, who is charged with murder. He could face the death penalty from our own government after he admitted to killing a Terrorist bomb maker while overseas," Trump tweeted.
There has been no publicly reported action taken by the president since the tweet.
Todd South has written about crime, courts, government and the military for multiple publications since 2004 and was named a 2014 Pulitzer finalist for a co-written project on witness intimidation. Todd is a Marine veteran of the Iraq War.
Share: