Editor's note: This story has been updated with additional information about the crash from The Associated Press and soldier information from the Tennessee National Guard.
Two experienced Tennessee Guard warrant officers died Wednesday in a Black Hawk military helicopter crash near Huntsville, Alabama.
Tennessee Adjutant General, Brig. Gen. Warner Ross, announced in a written statement Thursday afternoon that the Guard lost Chief Warrant Officer 3 Daniel Wadham and Chief Warrant Officer 3 Danny Randolph in the training flight crash.
Wadham, of Joelton, Tennessee, had served 15 years. Randolph, of Murfreesboro, Tennessee, had served 13 years.
Both warrant officers were assigned to A Company, 1-230th Assault Helicopter Battalion, out of the Berry Field Air National Guard Base, Nashville, Tennessee.
The Black Hawk helicopter from the Tennessee National Guard crashed near Huntsville, Alabama, Wednesday, killing the two people on board, U.S. military officials told The Associated Press.
"We are deeply saddened by the loss of two Tennessee National Guardsmen, and our prayers are with their families during this heartbreaking tragedy," Ross, the Tennessee National Guard's top general, said in a previous statement. "We ask Tennesseans to join us in supporting their families during this time of unthinkable grief."
The Alabama Law Enforcement Agency confirmed on Twitter that the crash involved a UH-60 helicopter. The crash occurred at about 3 p.m. Wednesday in Madison County, about 15 miles south of the state's border with Tennessee, according to local media reports. Local news outlets showed large plumes of black smoke rising from the crash site. Multiple emergency response vehicles were on scene.
"We have no survivors," said Brent Patterson, an investigator for the Madison County Sheriff's Office.
Redstone Arsenal, an Army missile program center about 15 miles south of the crash site, is in full support of the investigation, according to a statement on the post's Facebook page, but the crash is not connected to Redstone.
"Initial investigations have determined that the incident is not connected to Redstone Arsenal assets, and we will continue to support community authorities as the situation develops," the statement said.
"I'm deeply saddened by the fatal helicopter crash that happened in Madison County today," U.S. Rep. Dale Strong said in a tweet. "My heart hurts for those who lost their lives in this tragic incident and for their families as they learn of this news."
The combat-tested Black Hawk is the primary medium-lift helicopter for the U.S. Army performing a wide range of missions that encompass air assault, medevac, combat search and rescue, command and control and VIP transport. A typical crew includes three or four soldiers, and the aircraft can carry an additional 11 soldiers and their gear into battle.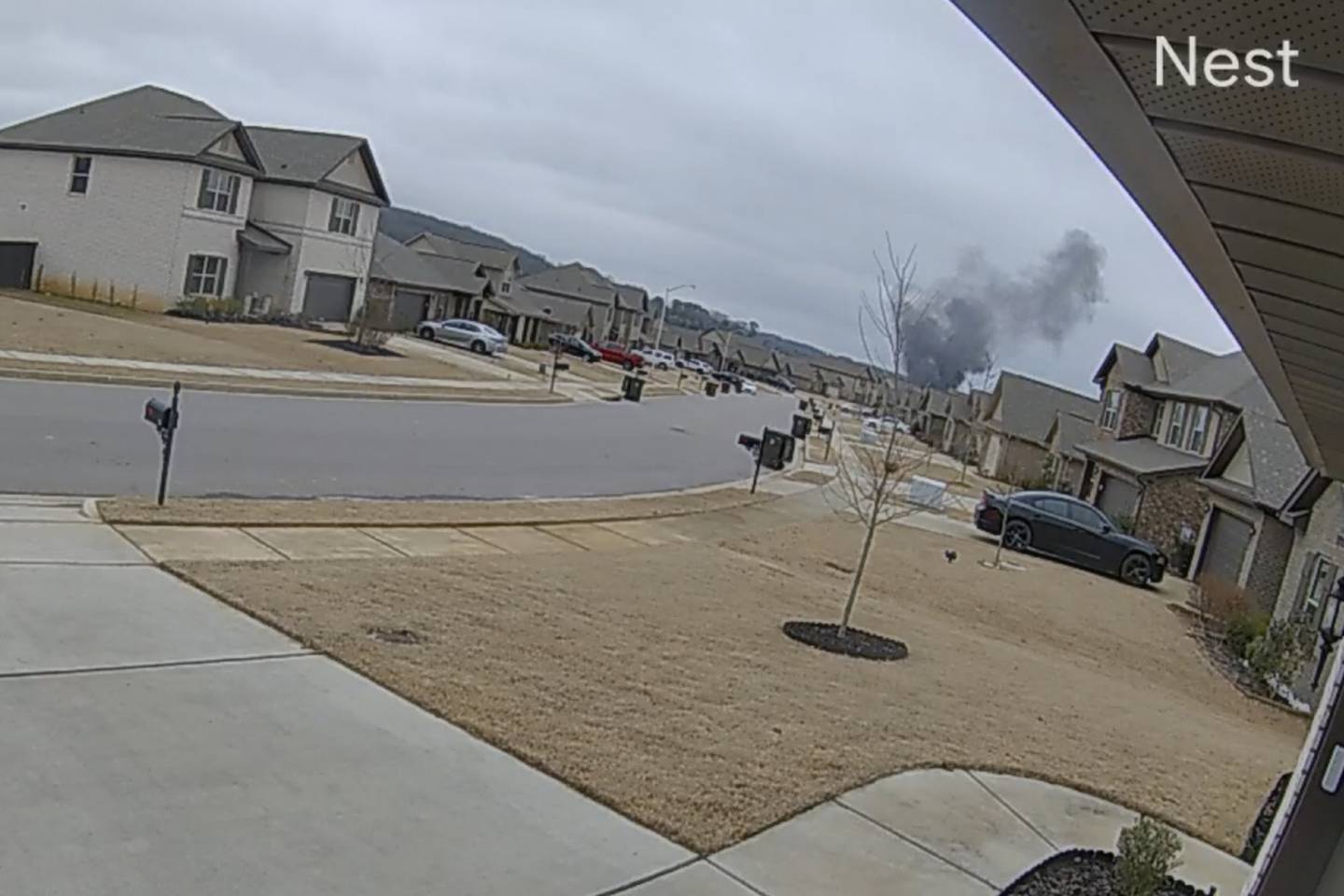 The crash is at least the second Black Hawk crash to injure or kill Army personnel this year. In January, a UH-60M attempting to land at a training area in Germany amid "white out" snow conditions struck a stand of trees, destroying the aircraft's tail and its main rotor, according to an official Army aviation safety circular. Nine soldiers suffered minor injuries in the crash, with two requiring evaluation at a local hospital.
Before Wednesday's deaths, the most recent fatal Black Hawk crash had occurred in March 2022, when a medevac pilot destroyed two aircraft in an unauthorized flight. An Army official said the crash was "not an accident."
A total of 13 American troops and two foreign personnel died in Army Black Hawk crashes during a spate of accidents between August 2020 and February 2021.
The Associated Press contributed to this report.
Davis Winkie covers the Army for Military Times. He studied history at Vanderbilt and UNC-Chapel Hill, and served five years in the Army Guard. His investigations earned the Society of Professional Journalists' 2023 Sunshine Award and consecutive Military Reporters and Editors honors, among others. Davis was also a 2022 Livingston Awards finalist.
Share: