The commander of the largest overseas U.S. military hospital has been reinstated after a three-month investigation cleared him of allegations of mismanagement and inappropriate behavior, Stars and Stripes reported.
Col. Timothy Hudson resumed his post Friday as commander of Landstuhl Regional Medical Center in Germany after Regional Health Command Europe announced the allegations against him were baseless.
Hudson was suspended in March after being accused of mismanaging LRMC's civilian personnel, including the hospital's civilian employee incentive awards process, through which high-performing employees can receive monetary rewards and time off.
Hudson was also accused of inappropriate behavior at an unofficial off-hours function, according to Stripes.
RELATED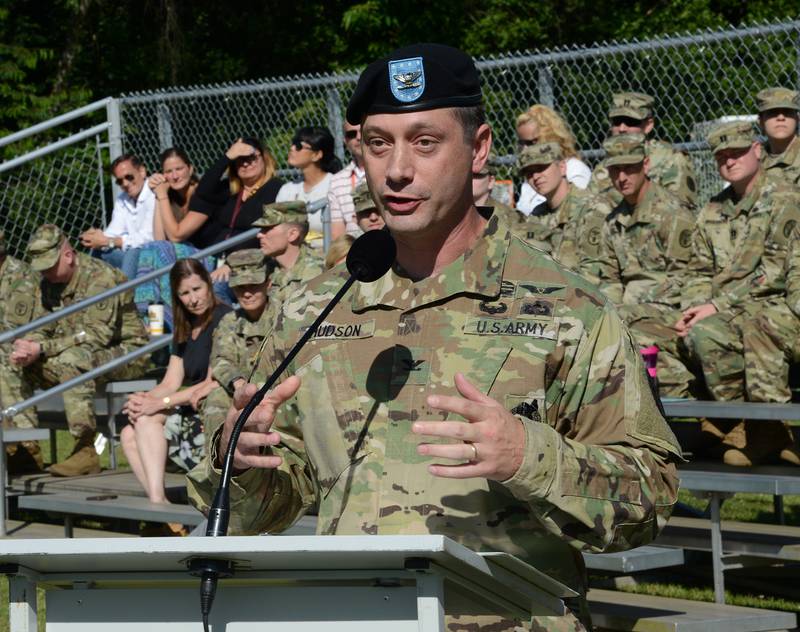 Gino Mattorano, spokesman for Regional Health Command Europe, said the complaint against Hudson came from a civilian not affiliated with the hospital or Regional Health Command.
Brig. Gen. Ronald Stephens, commander of Regional Health Command Europe, reinstated Hudson per the investigators' recommendation.
Hudson assumed duty as the 33rd Commander of LRMC in June 2017. Trained as an Army Nurse Corps officer, he has deployed several times in his career and served in the White House Medical Unit as a nurse to President George W. Bush.
Share: