Six years into his career as an airborne infantryman, Sgt. 1st Class Wolfgang McLachlan was faced with a choice: Thanks to a jump injury, he either had to pack it in or start over in a job that wasn't so hard on his body.
It was a no-brainer, he told Army Times.
"I had a conversation with a family member and he asked, 'Why don't you get out and come back home?'" McLachlan said. "And I simply responded, 'I am home. This is my family.'"
McLachlan, 42, decided to roll the dice and see where he ended up.
"You could have me being a lawn jockey, holding a lantern outside of a general's house," he added. "As long as I get to wear the uniform and be around the military, I'm happy as hell."
For his service and actions on and off duty since that fateful decision, McLachlan is Army Times' 2018 Soldier of the Year.
After graduating from college, McLachlan spent most of his 20s working with children at a psychiatric facility and bouncing at Knoxville, Tennessee, nightclubs. But as his 30th birthday loomed, he was looking for a change.
"I was single, I didn't have any children, and the war was kicking off. I'd always wondered who I truly would be when the bullets were flying, you know, in the middle of an actual war, combat zone — an actual fight," he said. "Would I be a coward, or would I stand and fight? You can war-game that all day long, but until you're actually in that situation, you're never going to know. And I wanted to know."
He enlisted in 2004 and deployed to Iraq and Afghanistan with 3rd Battalion, 509th Infantry Regiment, 4th Brigade Combat Team, 25th Infantry Division out of Fort Richardson, Alaska.
But a permanent injury sidelined his paratrooper career. He was serving as a senior drill sergeant at Fort Benning, Georgia, when he learned he'd be getting a new job: 25S.
"The Army's got satellites?" he recalls wondering aloud.
McLachlan found himself reinvented, as a satellite communication systems operator-maintainer with 1st Space Brigade at Peterson Air Force Base, Colorado. There, he made a big impression on his unit.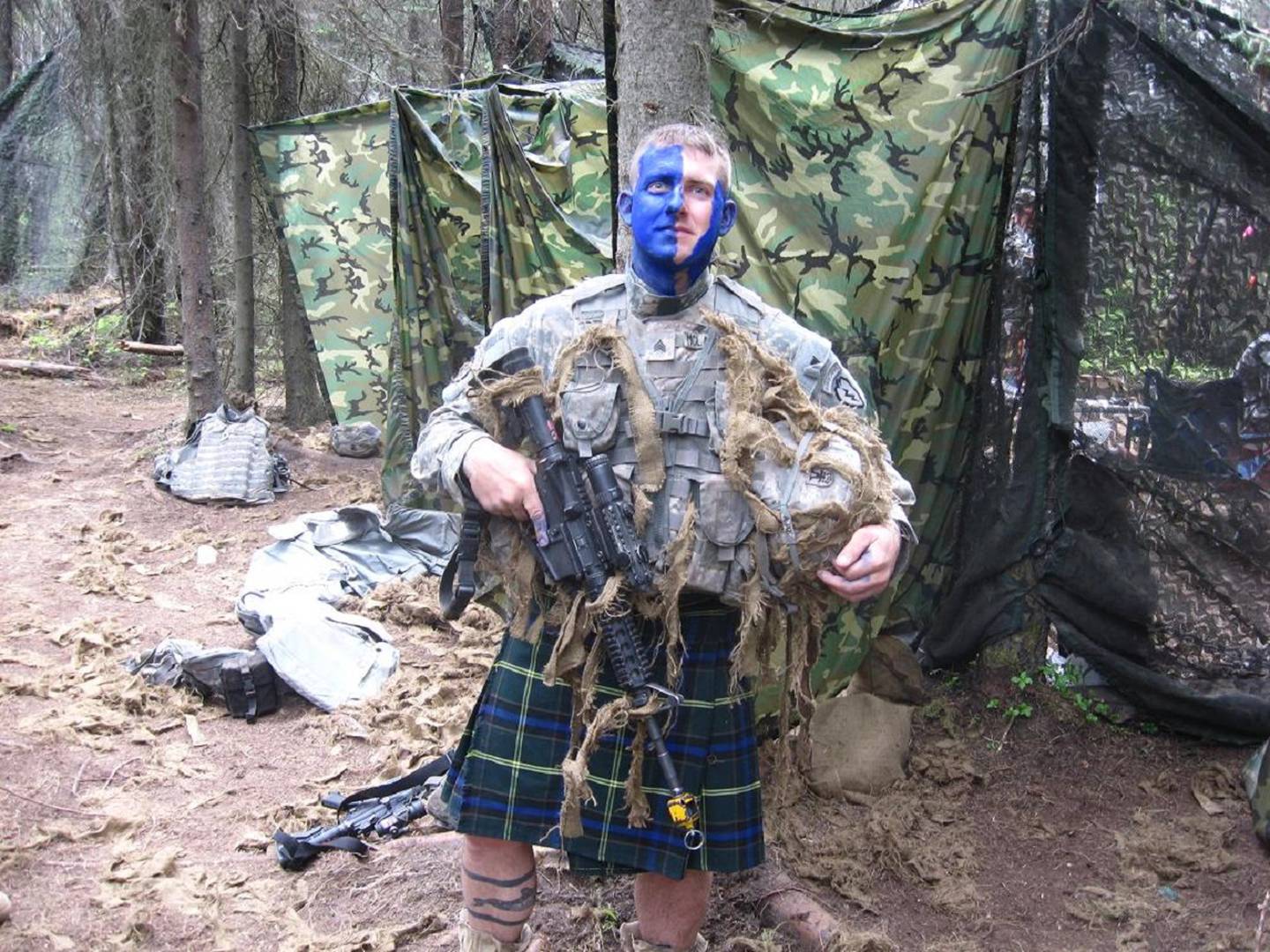 "He sacrifices an inordinate amount of his personal time in grooming soldiers one on one for promotion, boards, and preparation for competitive opportunities such as Best Warrior, Sergeant Audie Murphy, and the Norwegian Foot March," 1st Sgt. Carolyne Wilding wrote in his Soldier of the Year nomination.
McLachlan translated his background as a youth counselor into his approach as a noncommissioned officer, volunteering to take care of his soldiers in unconventional ways.
"What are we doing in the lives of our soldiers?" he said. "Every Friday we do a safety brief. Don't drink and drive, don't do stupid shit. If you feel depressed, call these numbers, talk to these people."
Meet the other Military Times Service Members of the Year honorees and find out more about the program.
But he wanted to provide even more basic support, especially for soldiers who are new to the unit or adjusting to the Army without spouses or children. So he started inviting them over for a monthly potluck.
"All of us just sit down, talk. Rank is not an issue when you're at the house," he said. "It's an opportunity for people to feel like they belong not just to an organization, but a family. Some of these folks, it's the only family they got."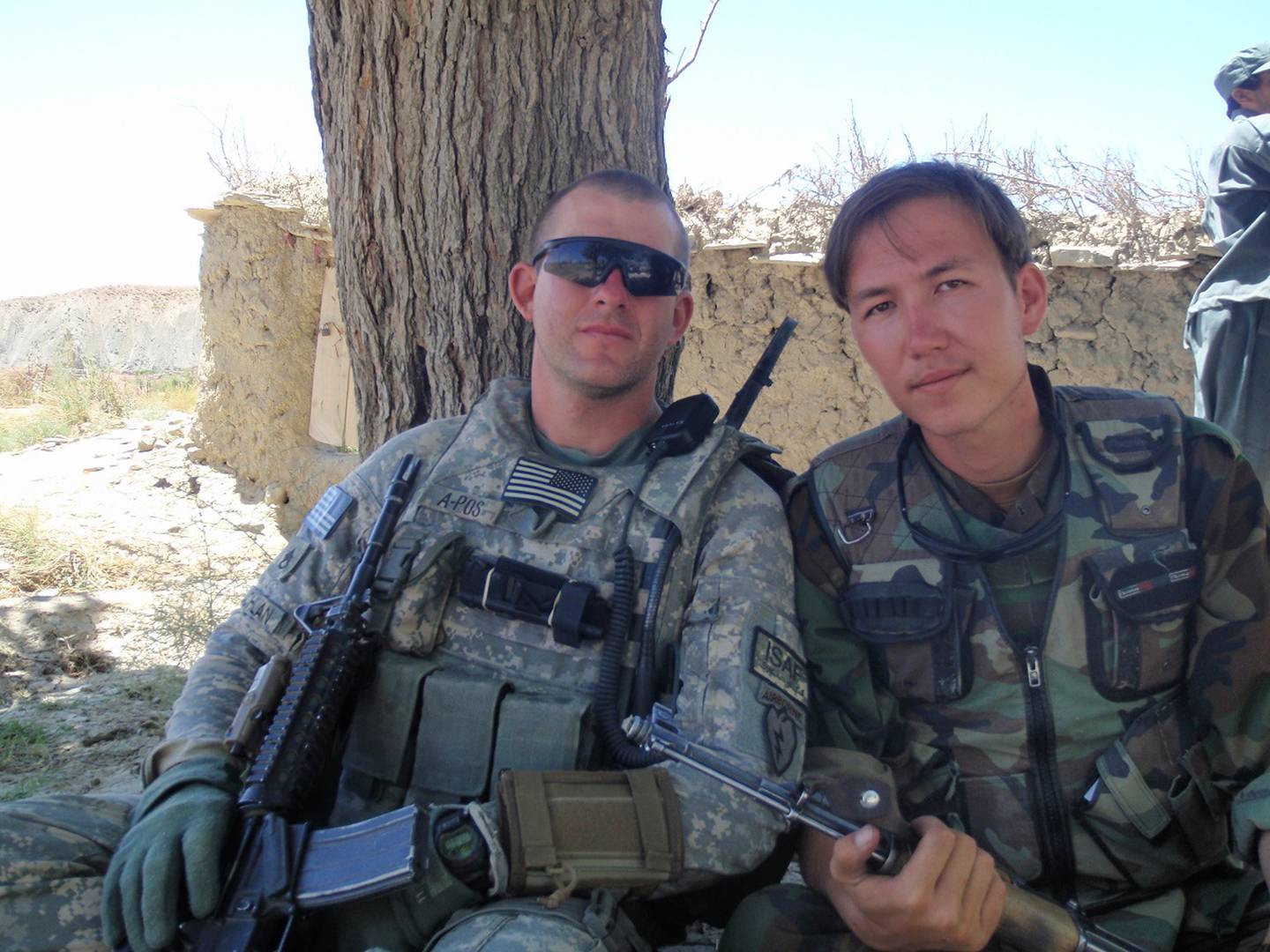 McLachlan also stepped up as a command sexual harassment/assault response coordinator and victim advocate.
"Your best [Alcoholics Anonymous} counselors are people who have been through it themselves," he said. "Same thing for sexual and physical abuse, and I'll leave it at that."
His volunteer work also includes answering the hotline for the Kill2 Vet Suicide Prevention program, the Downhome Colorado Homeless Shelter and the National Junior Honor Society, according to his former first sergeant.
"His behaviors and actions are admirable and represent the best of what the Army has to offer," Wilding wrote.
'If not me, who?'
Though McLachlan has searched out opportunities to help before and throughout his career, two life-or-death situations dropped right into his path last year ― within a week of each other.
It was late August, and McLachlan's unit was preparing for an annual climb of Pike's Peak. Driving down Highway 130, he happened upon a three-car crash, and one of the vehicles had a severely injured driver with his son sitting in the back.
McLachlan grabbed the medic's bag he always kept in his truck, out of habit since serving an adviser to an Afghan army kandak, or battalion, years earlier.
"They don't really have that trained of medics, and I'm their mentor, so guess who's going to be working on them?" he said.
RELATED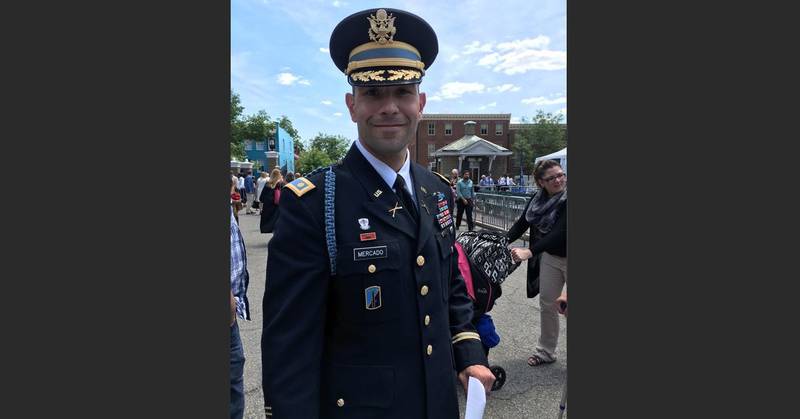 McLachlan worked on the driver until paramedics were able to take him away, and he survived.
"At the end of the day, the reason I'm glad I did what I did is because that kid has his dad growing up," he said.
Five days later, he responded to a car that had driven off the road. The two young men inside had been using drugs, he said, and the passenger was in bad shape.
His efforts couldn't save the boy's life, he added, but he knew he'd done what he could.
"The credit goes to NCOs that I've had," he said. "To great mentors who have put me into stressful sitations where you don't really think about what you're doing – the training takes over."
Looking back, he said, he knew he couldn't have just driven by and continued on his way to work.
"If not me, who? If not now, when?" he said.
Meghann Myers is the Pentagon bureau chief at Military Times. She covers operations, policy, personnel, leadership and other issues affecting service members. Follow on Twitter @Meghann_MT
Share: