The Army is phasing out its manual meal card system after decades of use and transitioning to a new automated meal entitlement code system starting in October.
Instead of presenting a meal card, soldiers will swipe their common access card containing an authorization code for the base dining facility, according to a service press release.
The new system will read a meal entitlement code that is installed on the CAC at a military personnel office.
Although some Army posts have been testing the new system since January, all installations worldwide are expected to transition to the new system by Oct. 1.
"[The new system] will ultimately speed them through the line at the dining facility," said Jack Skelly, chief of the Food and Field Services Branch, Army G-4, at the Pentagon, in the press release.
The new system isn't just for soldiers living in the barracks. Soldiers receiving basic allowance for subsistence who are on temporary duty, special missions, institutional training or deployments will have a code for meals placed on their CAC, according to the Army.
RELATED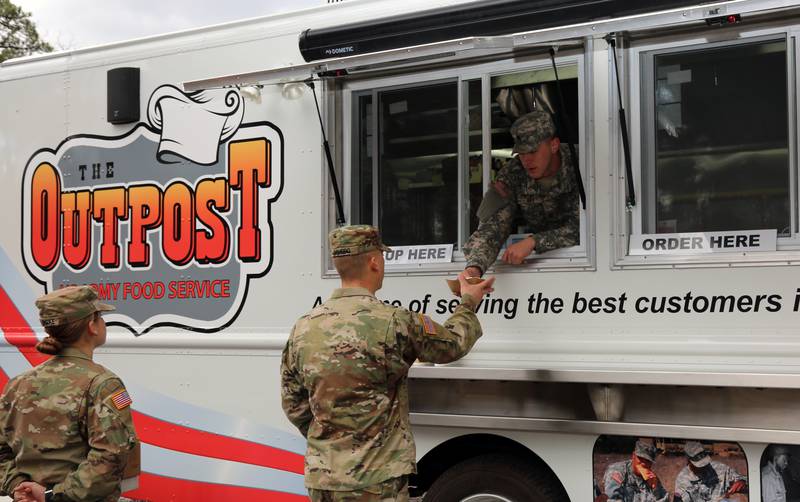 "It will impact every soldier," said Larry Lock, chief of Military Compensation and Entitlements. "What we're trying to do ... is give commanders an efficient, effective system to account for a member's meal entitlements."
The old process, which involved manually signing a written log after entering a dining facility, was a "very antiquated and labor-intensive program," Skelly said.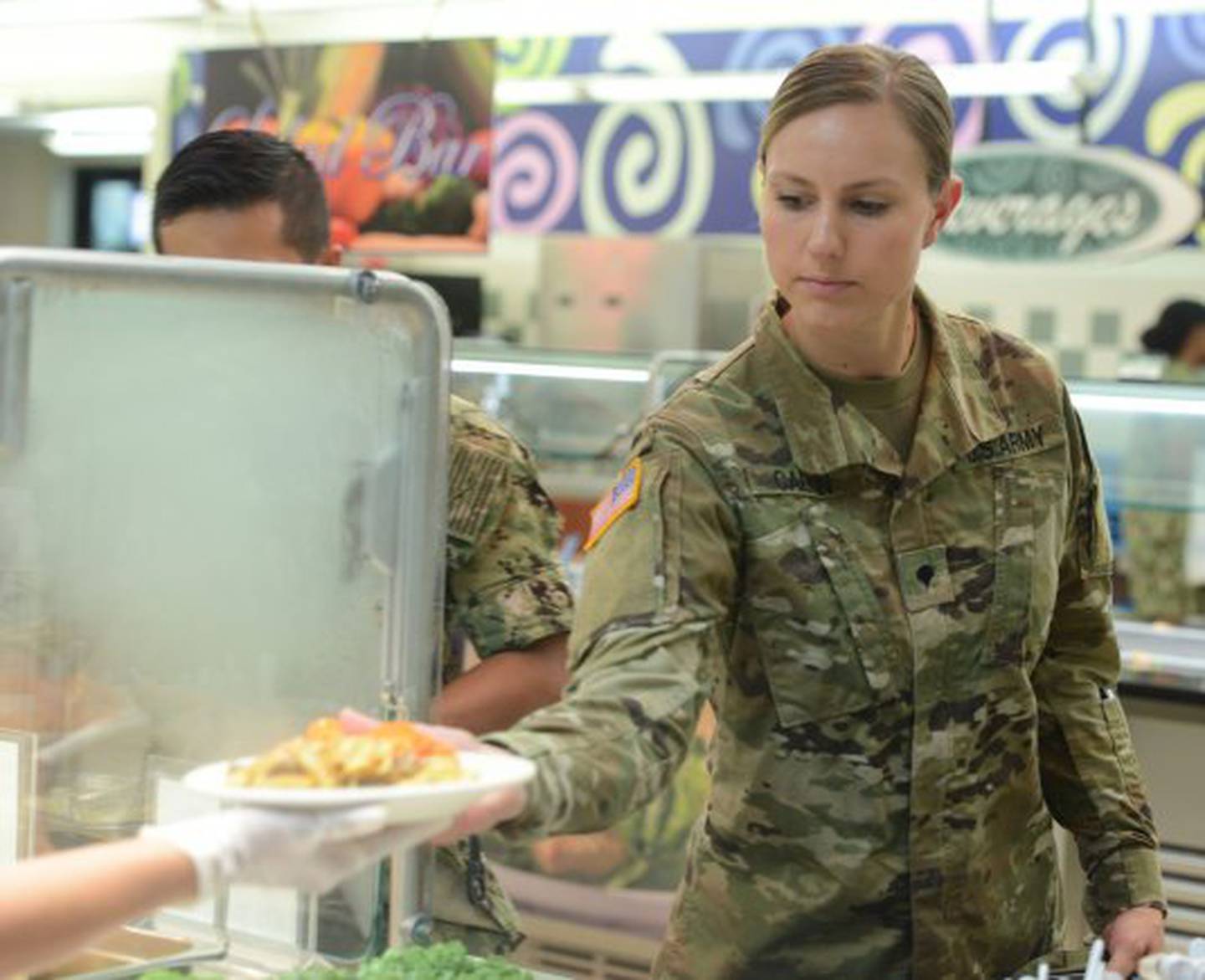 The automated meal system is part of Secretary of the Army Mark Esper's larger push to remove manual mandatory tasks to headquarters and below elements of the Army, so units can focus on readiness and training, according to the press release.
Also, the Army will soon roll out a "culinary outpost" for soldiers in the form of food trucks.
RELATED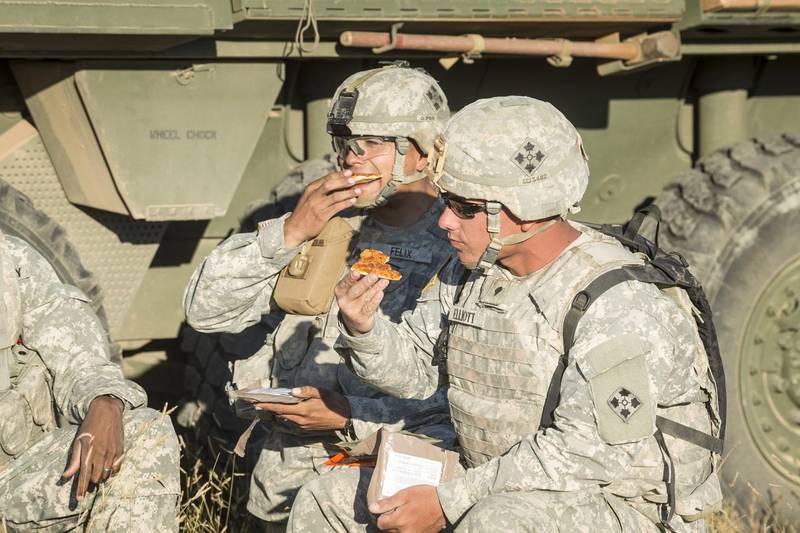 The trucks will serve healthy menu options, according to Skelly.
Such meal options might include an "Asian bowl," with an option to choose white or brown rice, for instance. Menus will also feature sandwiches, wraps, salads, fruit and lean beef burgers.
"All menus are designed to be healthier," Skelly said. "It's extending our feeding options."
Soldiers can track the location and status of the food trucks by following their post's social media pages. Unit commanders will also have the option to specially request the mobilization of a food truck to support their operations.
Skelly said the food truck program is still in the pilot stage. The Army has been testing the new trucks at Fort Stewart, Georgia, and Fort Carson, Colorado.
Kyle Rempfer is an editor and reporter who has covered combat operations, criminal cases, foreign military assistance and training accidents. Before entering journalism, Kyle served in U.S. Air Force Special Tactics and deployed in 2014 to Paktika Province, Afghanistan, and Baghdad, Iraq. Follow on Twitter @Kyle_Rempfer
Share: