The Army has released a sweeping list of changes to enlisted promotions via an updated regulation — one that applies to everyone from private to sergeant major.
Some of the new rules, such as promotion points for combat zone deployments and transferable promotable statuses, will be welcomed as good news for soldiers.
But others, such as classifying out-of-shape soldiers as non promotable and mandatory education requirements, have and will continue to catch some soldiers off guard.
Here is a closer look at some of the major changes included in the update to Army Regulation 600-8-19, Enlisted Promotions and Reductions — the reg's biggest revision in two years:
1. Promotion point fixes
The new reg supports the Army's goal of establishing a career with predictable promotion points, but still allows for accelerated promotions for high-speed soldiers who excel in their jobs and professional development.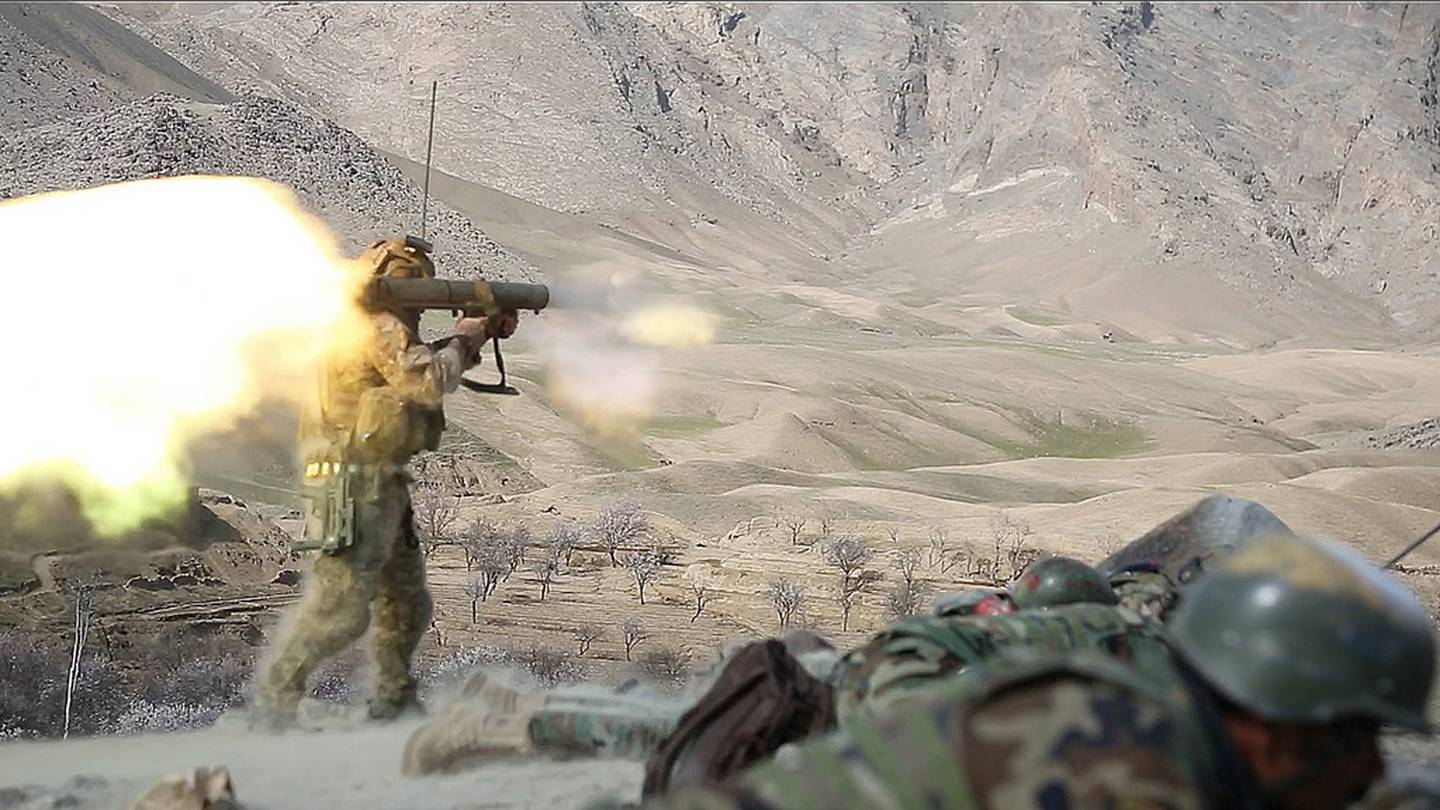 A U.S. Special Forces soldier fires a Carl Gustav recoilless rifle system after receiving small-arms fire in Zabul province, Afghanistan on March 8.
Photo Credit: Spc. Sara Wakai/Army
"The revised regulation re-emphasizes that soldier skills are important, and it places (a focus) on developing those skills," said Gerald Purcell, a policy integrator in the enlisted division of the Directorate of Military Personnel Management, Office of the Army G1.
"We have really tried in this version of the regulation to put more objectivity in the semi-centralized promotion selection process, while taking into consideration perceptions of unfairness, which some soldiers thought were in place with the previous system," said the former sergeant major.
Among the changes prompted by the wars in the Middle East is a policy that authorizes promotion points for time spent in a combat zone – up to 30 points for sergeant, and 60 points for staff sergeant.
The Army listened when deployed soldiers complained they were disadvantaged in the competition for promotion because they could not attend school or spend time on distance education courses that are worth promotion points.
Also, under procedures now in effect, when a promotion point-earning event occurs, it is put into the database through a transaction at the unit level or at a level where the event occurred, such as a service school or training venue.
"This means a soldier's promotion points automatically are recalculated on a real-time basis, and they can change from day-to-day based on data entries," Purcell said.
This eliminated the need for a soldier to go to the unit's S1 (administration) section with supporting documents to have his or her promotion points updated –a process that in the past took personnel officials hours and hours to accomplish each month.
"We have created a system that when exercised properly works. It produces the right information to select the right soldiers based on being the best-qualified," Purcell said.
"It requires extensive involvement at the unit commander level, the unit S1 (administration) level and the soldier. These three players have an inherent responsibility to perform their role correctly," he said.
"If they do that, it will work."
2. Transfer of 'promotable' status
Soldiers who've been selected for promotion can now carry that status with them if they transfer between active and Reserve components.
The new version of the regulation allows for:
• Soldiers in the active Army, Army Reserve Active Guard and Reserve, Troop Program Unit, Army Reserve Element and Multi-Component Unit to transfer between these components while retaining their promotable status when competing for promotion to sergeant or staff sergeant.
• Army Reserve soldiers who transfer from TPU, AGR, Individual Mobilization Augmentee, Individual Ready Reserve or Standby Reserve (active status list) to retain their promotable status and be integrated onto the appropriate gaining list. This applies to centralized promotions only, so for soldiers being promoted to sergeant first class, master sergeant or sergeant major.
Before this change, anyone who left the active component and transfer to the Reserve would lose their promotional status, said Sgt. Maj. Tim Stanton, the Army Reserve's G-1 (personnel) sergeant major.
"The new regulation allows soldiers on a recommended promotion list, a standing list, to carry that standing with them into the Army Reserve," Stanton said.
The change to the policy stems from discussions that first took place years ago, Stanton said.
"The [old] regulation didn't allow soldiers to transfer from one component to another," he said. "It didn't make sense."
Under the old policy, soldiers who transferred components were re-boarded within the Reserve's promotion process, Stanton said.
"They've already been boarded," he said. "They're ready. That shouldn't change just because they change component."
The change is critical for the Reserve, which is undermanned when it comes to mid-level noncommissioned officers. The Reserve is short about 2,300 sergeants and about 4,700 staff sergeants, Stanton said.
The new policy "allows us to gain the experience of that individual into our component," Stanton said. "Also, we have a shortage of junior NCOs in the Army Reserve. It's a way to entice them to come to the Army Reserve."
Promotable soldiers leaving the active Army for the Army Reserve will bring with them not just their promotion status but their promotion points as well, Stanton said.
"Many of them probably have attended more schools and probably have done a few more things than their reserve component counterparts because they have more opportunities, so their points may be higher than reserve component soldiers," he said. "They'll be able to carry over their promotion standing, and they will be put on our list based on their promotion points."
This could mean a lower sequence number — and a quicker promotion — for some.
However, Stanton said he expects this new policy will have a "minimal" impact on how many soldiers will switch to the Reserve.
"The majority of soldiers who qualify probably will stay in the active component if they're promotable, but [this new policy] is an incentive," he said. "The goodness of it is this will also have the reverse affect. If we have a soldier in a standing list in the Reserve and they go to the active Army, they would maintain their status."
3. What makes you non-promotable
Soldiers can be placed in non-promotable status for a myriad of reasons, many of them temporary. Here are some of the events and situations that make soldiers ineligible for promotion, and in many cases ineligible for re-enlistment, to the ranks of specialist through master sergeant: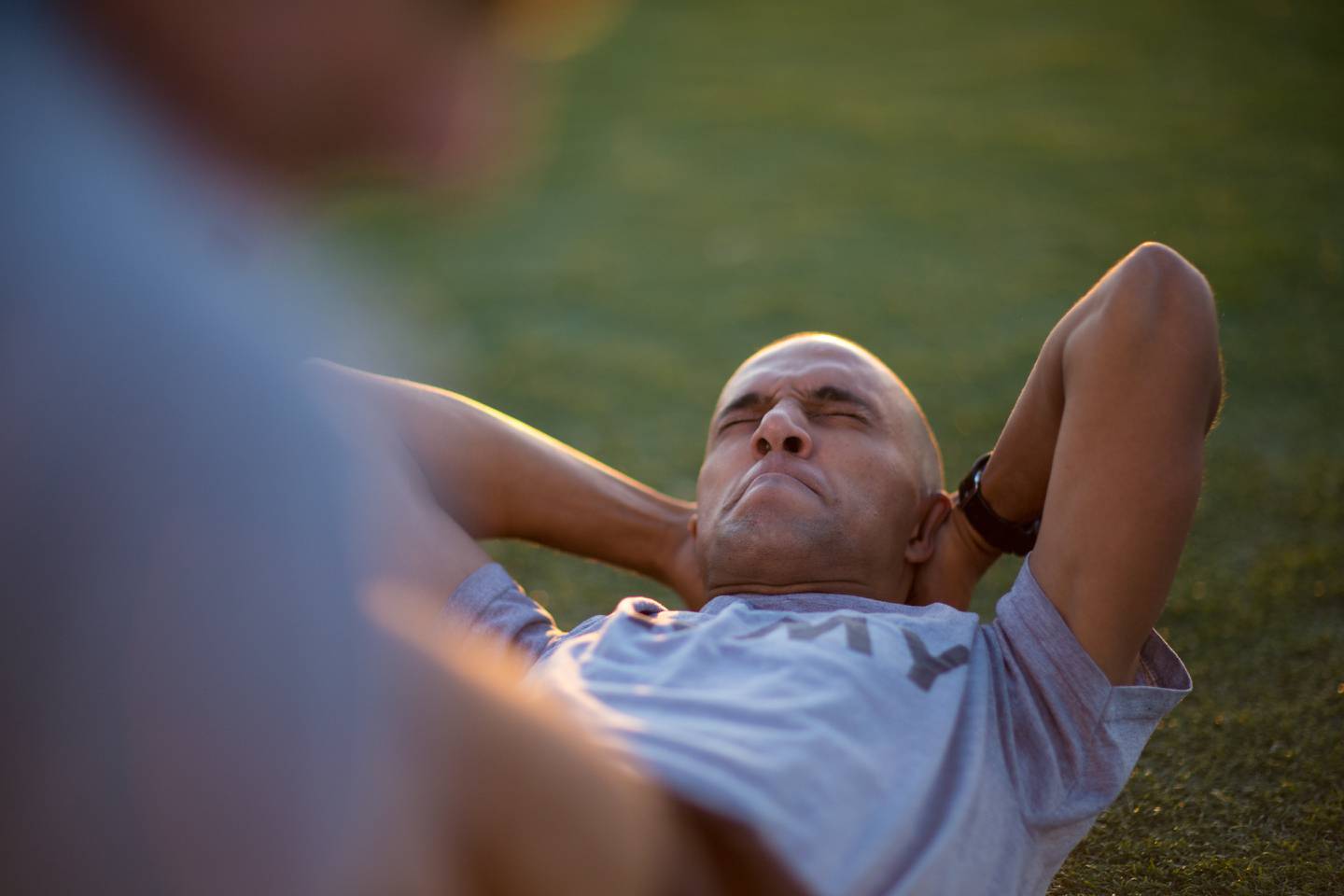 Failure of the Army Physical Fitness Test will now land soldiers a nonpromotable status.
Photo Credit: Spc. Charles Bailey/Army
•Lack of a qualifying Army Physical Fitness Test score. (The restriction does not apply to soldiers who are declared missing, terminally ill or enrolled in the Disability Evaluation System.)
•Not in compliance with Army weight standards.
•Subject to denial of continued service under the Qualitative Management Program or the Qualitative Service Program.
•Absent without leave.
•Approved or pending administrative separation.
•Approved retirement.
•Field bar to re-enlistment.
•Pending a security clearance determination that is required for the soldier's primary MOS. Soldier regains eligibility the day the clearance is approved.
•Soldier was punished, or received suspended punishment, under Article 15 of the Uniform Code of Military Justice. Soldier regains promotion eligibility the day of completion of correctional custody, suspension, restriction, extra duty, and/or suspended forfeiture of pay, whichever occurs later. Summarized proceedings, as described in AR 27-10, do not result in non-promotable status.
•Command referral and enrollment in the Army Substance Abuse Program. Self-referred soldiers are eligible for promotion while enrolled in the ASAP.
•Qualifying conviction for domestic violence under the provisions of federal law.
•Soldier has failed, due to his or her own fault, to complete reclassification training to a new MOS.
•Court-martial conviction within the past 12 months. Previously, soldiers who had a court-martial conviction were placed in non-promotable status for the duration of their enlistment.
Under the revised regulation, soldiers remain in non-promotable status for 12 months following a court-martial conviction. The change was made because most soldiers are placed in voluntary indefinite status when they are promoted to staff sergeant and reach 10 years of service and do not periodically re-enlist like soldiers in the lower ranks.
4. Disability evaluations
New rules will help keep soldiers with disabilities eligible for promotion.
When a soldier is pending a decision in the Disability Evaluation System, he or she remains eligible for promotion consideration, selection and promotion.
A soldier with a permanent profile of 3 or 4 is not a determining factor for promotion eligibility.
"Commanders are supposed to look at the situation holistically, and not automatically make a soldier ineligible based on the profile. We want them to look at qualification or disqualification from an MOS perspective," Purcell said.
The regulation also provides for the promotion of soldiers in the DES who are placed on the Temporary Disability Retirement List. If they are in promotable status, they will be promoted as they leave the Army, which is a change and is in compliance with federal law.
The regulation provides detailed guidance regarding grade determinations for soldiers who are returned to duty from the Temporary Disability Retired List.
The regulation also provides that soldiers who are found physically unfit, but who are retained on active or reserve status, remain eligible for potential selection and promotion.
"This is to make sure that any soldiers who are serving have an opportunity for promotion," Purcell said.
The new rules expand eligibility for the Special MOS Alignment Promotion Program, which guarantees a promotion to a soldier who switch to a shortage MOS.
The regulation expands the SMAPP to all components. Previously this program was limited to the Regular Army and the Army Reserve component of the Active Guard and Reserve.
"These are soldiers who are fully qualified without waiver, and who are one year past their primary zone look, and since they are fully qualified, they should be recommended for promotion," Purcell said.
"We push these names before commanders on a monthly basis in an effort to encourage them to take a close look at these soldiers, and provide the proper guidance, counseling and mentorship to prepare them for service at the next higher grade."
These soldiers have been in the Army long enough that they should be in promotable status. Because the Army is an up or out system, with retention control points, these soldiers will be separated if they don't get promoted.
"This is an avenue for a soldier to find a place that the Army has a requirement for," Purcell said. "If a soldier qualifies for a SMAPP military occupational specialty, it means we have an immediate need for that skill set."
"If they successfully complete the training, they will be promoted," Purcell said.
5. Required education
Nearly 100,000 soldiers were affected by the phased linkage over the past two years of Structured Self-Development courses to the promotion system.
Soldiers work on their Structured Self-Development in June at Camp Shelby, Mississippi.
Photo Credit: Spc. Charles Thompson/Army
About 80 percent of those soldiers are now in compliance with the new requirements. However, some 18,000 promotable sergeants recently were removed from the staff sergeant selection list early this year because they did not have credit for SSD-2.
"They made a conscious decision not to complete the course, which resulted in their removal from the list, or they were denied advancement to the next higher grade," Purcell said. "The Army G-1 has not made one exception to this requirement over the past year."
All soldiers who were promoted to staff sergeant Feb. 1 were in compliance with the new SSD-2 requirement.
The revised version of AR 600-8-19 lays out the promotions and schooling linkage as follows:
Promotions to Sergeant
• All Regular Army and Army Reserve corporals and specialists must complete SSD-1 to compete for promotion to sergeant.
• All Army National Guard and Army National Guard of the United States corporals and specialists must complete SSD-1 to be eligible for promotion against a position vacancy.
• Soldiers who receive a battlefield promotion to sergeant, but who are not a graduate of SSD-1, must complete the course within 270 days after redeployment (for Regular Army soldiers) or release from active duty (for National Guard and Army Reserve soldiers) to retain their E5 stripes.
Promotions to Staff Sergeant
• All sergeants of the active and reserve components must complete SSD-2 to compete for promotion to staff sergeant.
Promotions to Sergeant First Class
• All staff sergeants of the active and reserve components must complete SSD-3 to qualify for consideration by a sergeant first class promotion selection board.
Promotions to Master Sergeant
• All sergeants first class of the active and reserve components must complete SSD-4 to qualify for consideration by a master sergeant promotion selection board.
Promotions to Sergeant Major
• Graduation from the Sergeants Major Course is a requirement for promotion to sergeant major, except that:
• Soldiers who are selected for advancement to sergeant major, but who are not graduates of the SMC, can be conditionally promoted to E9 provided they are making satisfactory progress in the nonresident version of the SMC.
• Conditionally promoted sergeants major who are reduced or removed from the E9 list because of failure to meet the schooling requirement are ineligible for future E9 consideration.
6. Senior NCO Promotions
Two years ago the Army began adjusting the zones of eligibility for promotion to the senior NCO ranks to support a 32-year career model for most soldiers.
The objective timeline will result in soldiers, on average, advancing to sergeant at about 4 ½ years of service, staff sergeant at eight years, sergeant first class at about 14 years, master sergeant at 20 years and sergeant major at 25 to 26 years.
The changes will have the practical effect of stretching out the wait between promotions to give soldiers additional time for schooling and activities that will better prepare them for duty at the next grade.
"Our goal was to have this accomplished by fiscal 2015, but we really have not gotten where we want to be," Purcell said.
"We manage the enlisted force by years of service, and we use promotion timing and retention control points to do that."
"We still are promoting sergeants first class and master sergeants earlier than desired. In fact, the sergeant first class zones of eligibility for the 2015 board (that meets in June), and that has not been announced yet, will expand eligibility for promotion by one year, so that we can age the force a little by grade, which is our intent," he said.
"We have created a 32-year enlisted career timeline, and it's important that we hit the right gates, so that we are not promoting soldiers too quickly to sergeant major, which in turn would create problems for the Army in terms of properly utilizing its population of E9s," Purcell said.
"While we need an accelerated promotion capability, we don't need half the Army to be among the best of the best."
"We have to figure out a way to align promotion timing to fit the 32-year career timeline, and the only way we really have to do that is by shaping eligibility for consideration," he said.
Two years ago the Army did expand time-in-grade requirements, but it did not produce the desired outcome, which was to expand timing for promotions to sergeant first class and master sergeant.
"So now we are going to add a year of eligibility to time-in-service and see how that comes out," Purcell said.
"It's really important to have the average noncommissioned officer promoted at the right gates to justify the 32-year career timeline," he said.
7. Big changes still to come
While the regulation outlines many changes, there are still more to come.
"We are exploring future policy changes that would require soldiers to be fully trained at the appropriate level of NCOES before promotion (pin-on) to the next grade," Purcell said.
"This means a sergeant would be required to be a graduate of the Warrior Leader Course before promotion to staff sergeant, and right now we are exploring how we would execute such a policy."
While senior leaders have yet to sign off on specific changes to implement Selection, Training, Education and Promotion, or STEP, one possible way would be to retain the promotion system exactly as it is now, in that soldiers will have to complete an appropriate level of Structured Self Development to compete for promotion.
For example, the specialist moving to sergeant would have to complete SSD-1 before being recommended for promotion, and then that soldier would have to graduate from the Warrior Leader Course before being fully qualified for promotion pin-on.
"That means that when the promotion month comes, only soldiers who are WLC graduates will be eligible for promotion to sergeant based on their cutoff score," Purcell said. "This also means that some soldiers may have more points than soldiers with WLC credit, but they will not be promoted until they complete the course," he said.
The STEP concept would apply to the ranks of sergeant through sergeant major.
Purcell said the Army is exploring now how to achieve that goal with automated administrative support.
'I don't believe it will take very long to find that solution, and I think we might be announcing some policy changes this summer mandating completion of school before promotion," he said.
Officials expect that the Army's current alignment of NCOES courses (Warrior Leader Course, Advanced Leader Course, Senior Leader Course and Sergeant Major course), along with the proposed Master Leader Course, will be used to certify soldiers for promotion.
Share: